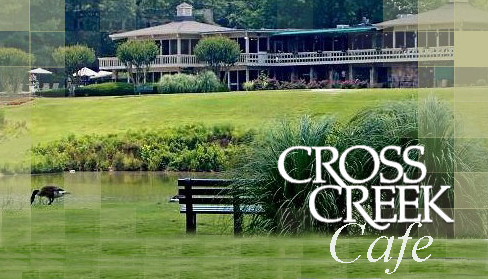 There's a little hidden gem of a restaurant that will keep you coming back for more.  Cross Creek Cafe is tucked away in the Cross Creek community located off Bohler road in N.W. Atlanta.  Sharon has operated the restaurant for over 24 years now and serves up delicious southern fare.   On my recent visit I enjoyed sauteed catfish, squash casserole, collards, fried pickles, cornbread and glass of wine all while watching the Canadian geese and ducks play on the lake by the 10th green.
Cross Creek Cafe
1221 Cross Creek Parkway
Atlanta, Ga.  30327
404.351.1550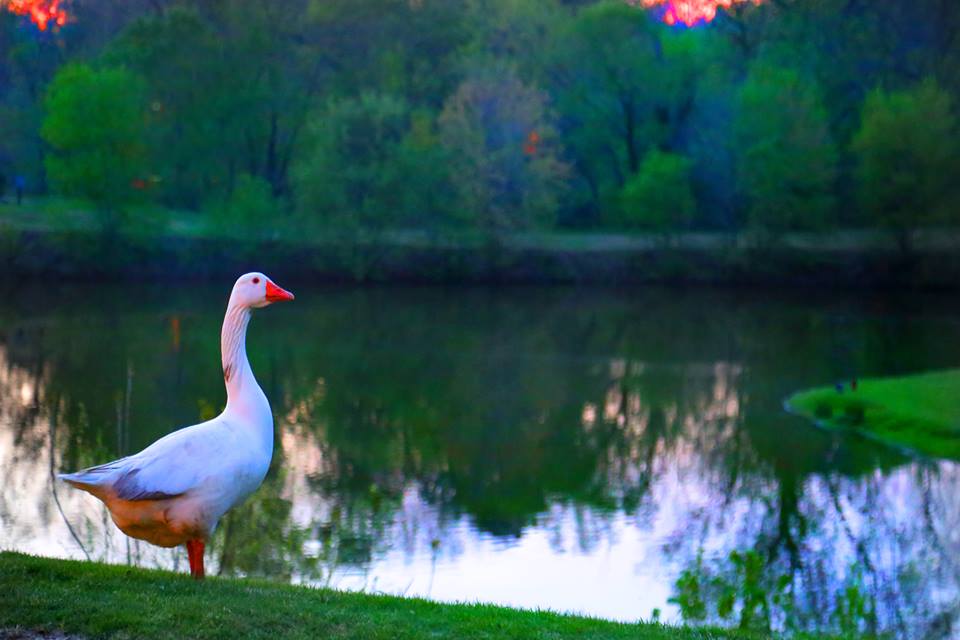 (Look for the white Canadian geese which I have never seen before!)  The prices are affordable too and the staff is friendly and attentive.  Thank You to Chef Evelyn and Chef Tyrus for preparing food with love and Vanessa, Jessica, Cheryl and the friendly, caring staff for always taking great care of us! Enjoy a full bar with live music and even trivia on Tuesday's! Ask bartender Amber or Thacker to make one of their amazing dirty martinis!  If you enjoy Colonnade on Chesire Bride or OK Cafe you'll love Cross Creek Cafe.
Still hungry? Taste this!!
Tom Sullivan is a Television Host and Corporate Emcee based in Atlanta Georgia. Tom annually hosts Taste of Atlanta "Chef's Table" where he shares his love of food with local Chef's.