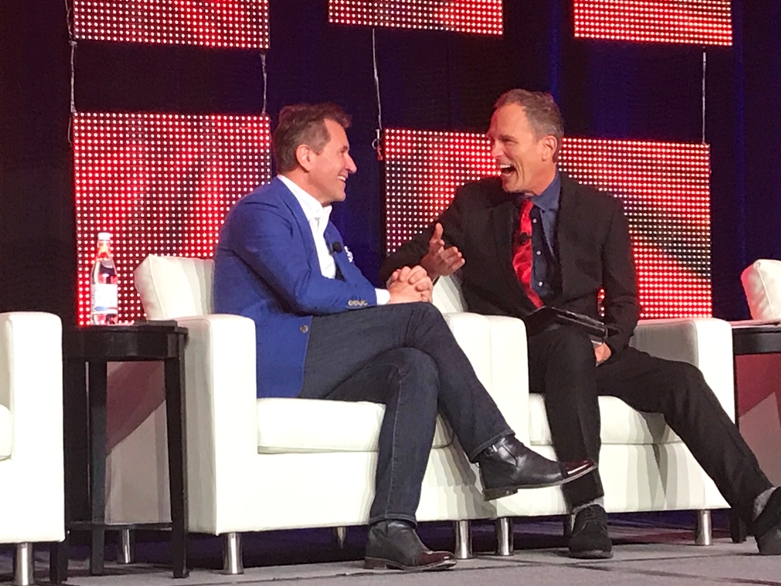 Robert Herjavec of Shark Tank with Tom during Cyber Hub Summit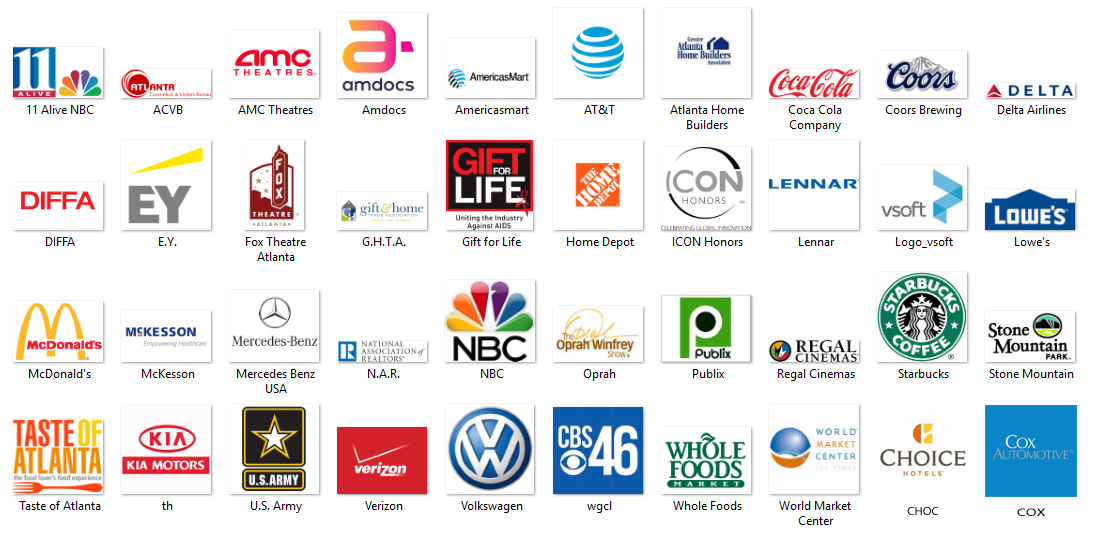 When companies want an engaging Master of Ceremonies to liven up their live or virtual event, they call Atlanta Emcee Tom Sullivan. Tom has been hosting events for Fortune 500 companies and Charities for years.  As a Television host and Radio personality, Tom has the ability to genuinely connect with the audience while maintaining the flow of the event with a comfortable energy.   "I love interacting with people and am passionate about using my personality as a Brand Ambassador for a company, product or client" says Tom.
P. Morton from MJCCA says "…Charming, Hysterical and Incomparable.  The dynamic Mr. Tom Sullivan. Without your incredible ability to create interesting, unscripted "chat", the event would have been "just another awards show." If a Standing Ovation were possible on letterhead, this would certainly be one."
William Pate, President & CEO of The Atlanta Convention Visitors Bureau says:  "…we have received many compliments on the program and more specifically the flow of the event, which is thanks to your management of the program as emcee."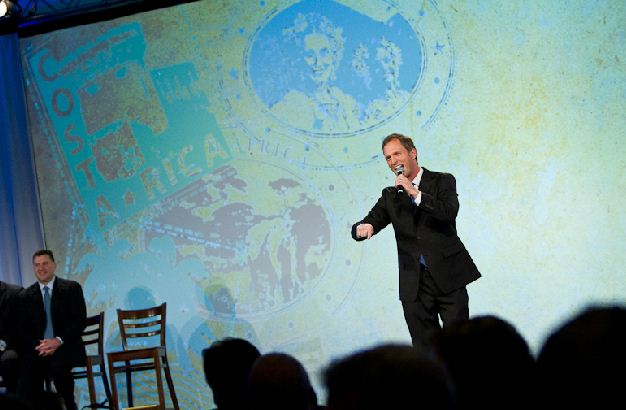 Tara from Go Productions: "Your energy throughout our client, Mercedes Benz U.S.A., kept our participants engaged and upbeat. We really appreciated how you incorporated branding information and other details about the company in your interaction with everyone.  The competition would not have been has lively or as fun without your presence. Thank you!"
Kari from CG Creative says "you really helped bring great energy to the stage in DC and there is no denying how professional you are and how much you dedicate yourself to each client. It's a tough job and you make it look easy. It was truly a pleasure having you host this event. You had big shoes to fill and I think you did a fantastic job!"
Sarah from Sixth Sense in U.K. says "what an absolute pleasure it was working with you.  You took on a lot of last minute changes, had to get to grips with complex subject matter in a very short space of time and delivered your links impeccably.  You also brought energy to the conference which was of enormous benefit and from my perspective, I found you incredibly easy to work with.  So a big thank you from all of us at Sixth Sense for your professionalism and lack of diva-ish behaviour – it makes our lives so much easier."
"Tom Sullivan is magnificent! He is unique in that he kept our event rolling, made everything seem like fun yet and stayed on message so that we were able to achieve all our fundraising and branding goals. I would recommend him in a heartbeat!"  Margaret, World Market Center, Las Vegas.
Steven from DIFFA New York says:  "On behalf of Gift For Life and DIFFA, thank you so much. You did such a wonderful job with a tough crowd. Kudos!"
"Tom, you did a remarkable job. You really brought my event to life – personality, humor, energy, FUN! You were extremely flexible and focused on task, committed to learning about my client's company and promoting their target message at this event. You worked effortlessly with the public patrons, as well as with the client and my team. You were an absolute standout and spot on in your delivery! I appreciate all of your great efforts in making this event a huge success. I look forward to working with you again soon. THANKS SO MUCH!"  Liza from dynami

"At the Oprah Winfrey Show in front of countless VIP's Tom Sullivan, Atlanta's host, was invited on stage before a packed crowd to co-host the pre-show.  His energy elevated the entire room! Tom is an amazing talent and a natural born host." T. Anderson Media/Events
"You have a real mix of gifts: showing compassion, engaging others and encouraging generosity!" You are THE best emcee ever! So tenderhearted, yet so clear and funny!! We love you!" Lucy and Jill, F.O.C.U.S., fragile KIDS
"Thank You for being a pillar at our Galas.  More importantly, thank you for being a friend to the hurting.  Your heart and passion show through you in an amazing way." Josh Bray, SafeHouse Outreach Atlanta

Tom hosting the annual Atlanta Convention Visitors Bureau Hospitality Hall of Fame
Tom hosting the first annual ICON HONORS at Americasmart Atlanta
Tom engaging McKesson Sales teams with personality and energy!
Tom in a produced "zany" visit to his dentist!
Tom working with Billy Blanks, Mercedes Benz USA, Techbridge Digital Ball
Tom working a small breakout session for Vsoft in Atlanta