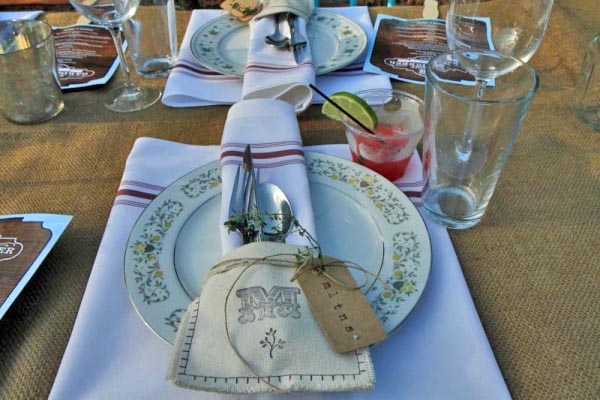 There are few restaurants in Atlanta that can match Milton's Cuisine and Cocktails in Milton, Georgia for fantastic food, warm ambience and top service.  I was recently invited to attend one of their sought after Garden dinners where you actually eat inside the 1 acre organic garden behind the restaurant.  What a treat it was!  Chef Derrek Dollar and his culinary team prepared a fresh organic experience with produce and herbs harvested directly from the 1 acre farm.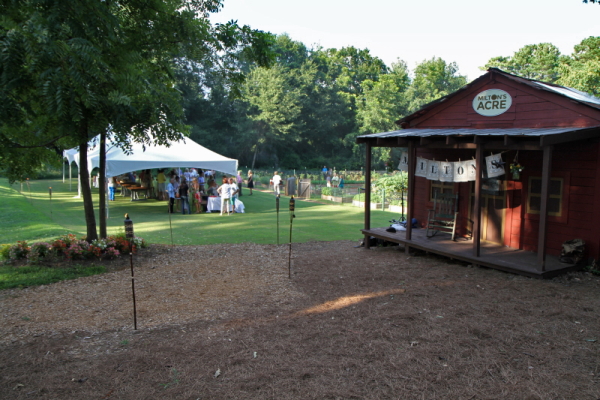 The Gathering Reception featured Cucumber-Canape, Herbed "Lil Moo" Cheese, Salmon Roe, Dill.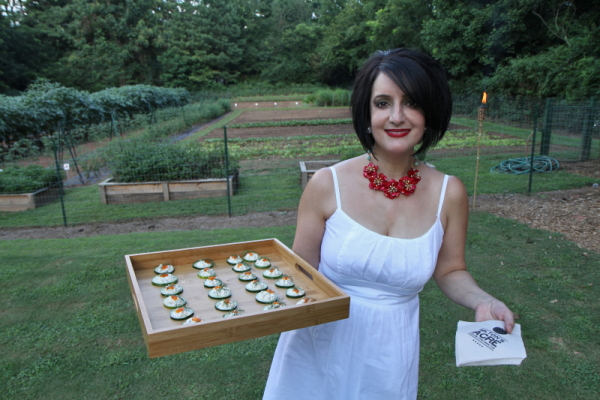 Sugar Cured Bacon and Tomato Bruschetta, Micro Arugula, Balsamic Syrup was next!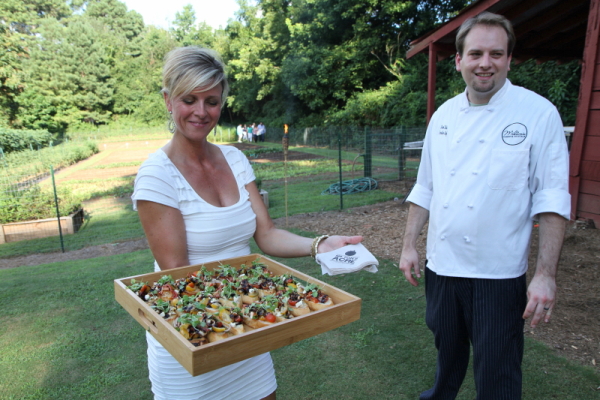 We then proceeded to tour the organic 1 acre garden cultivated by Peter.  Most everything served in the restaurant comes from this beautiful garden.  I now know how tasty raw okra is!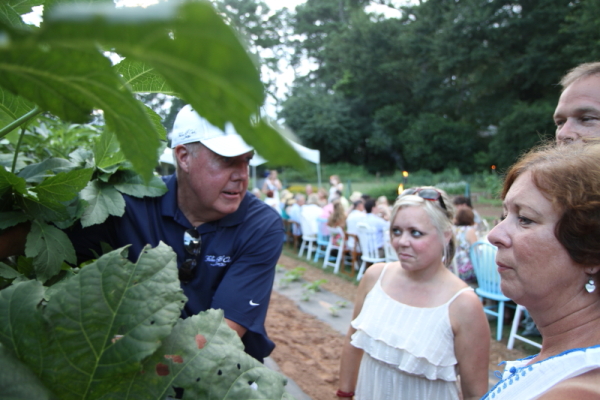 The Table!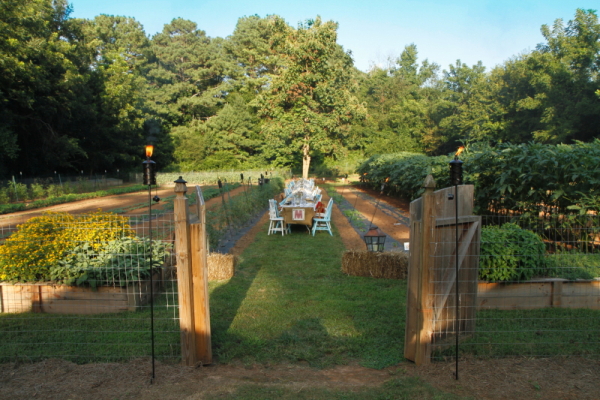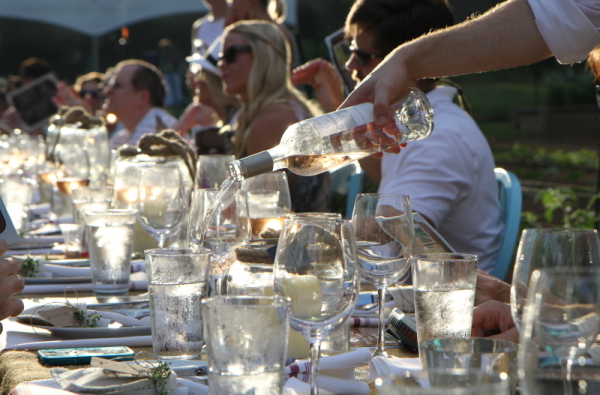 These two wines were the perfect pairing for dinner and a late summer afternoon…
The Spring mix salad, cherry tomatoes, cucumbers, smoked almonds, buffalo mozzarella (homemade!) with herb vinaigrette was so delicious and refreshing, I had two servings!
Next, Victoria brought out one of my favorites of the night.  Silver queen corn and tomato pie, arugula, with a jar of goat cheese creme fraiche.  I've never had Fraiche before but kept it close by for the next course!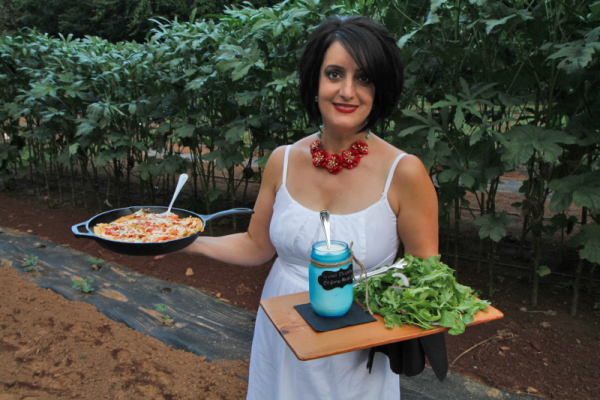 The main course was a Bourbon smoked beef tenderloin (Chef Derrek chose the tenderloin from Halperns' for their incredible quality and tender beef.)  Joining the party on the plate were roasted potatoes, grilled baby zucchini, pickled sweet corn, local chanterelle mushrooms and burgundy veal jus.  The lightly smoked flavor of the beef provided a taste and tenderness that ranks in the top tier of best steak I have ever eaten! #OMG!
The cool breeze was perfect from the surrounding storms.  We stayed dry and Mac brought out dessert of Lemon cream and Georgia blackberry triffle all served in a jar no less!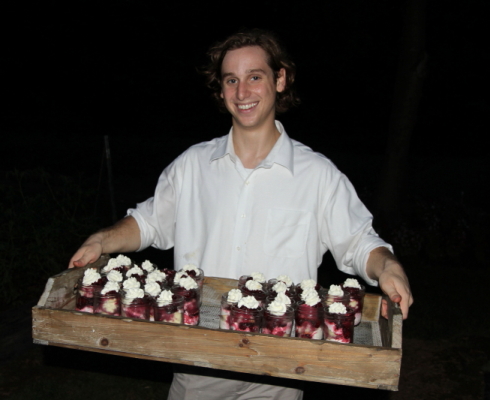 Make sure you reserve your spot for this incredible experience by calling Milton's at 770-817-0161.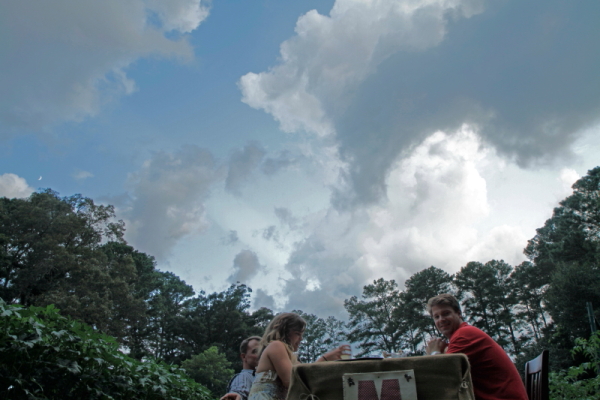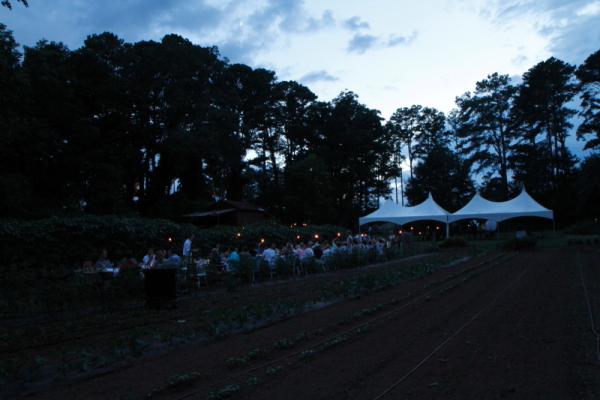 Tom Sullivan is a Television Host and Corporate Emcee based in Atlanta Georgia. Tom annually hosts Taste of Atlanta "Chef's Table" where he shares his love of food with local Chef's.