I've always loved the beach.  The sound of the crashing waves, the salty ocean breeze blowing through your hair and seagulls flying by all combine for a relaxing vacation.  But where to stay?  Recently I traveled to Florida and chose the W Fort Lauderdale Hotel.  (I have stayed at W Hotels before in different cities.  As a matter of fact, my dog Parker was invited to be the very first guest at the W Buckhead! …and he invited me! They rolled out the doggie carpet and had treats for him and I indulged too.)
I love luxury (who doesn't, right?) but some hotels have that pretentious attitude.  At the W Fort Lauderdale "whatever whenever" was their pleasure and the staff made it  MY pleasure at every turn.  Valets who smiled and greeted us at our car to the Welcome Desk upon check in (and check out) to BLISS spa, Steak954, poolside bar and concierge team.  This hotel is filled with #ServiceStars.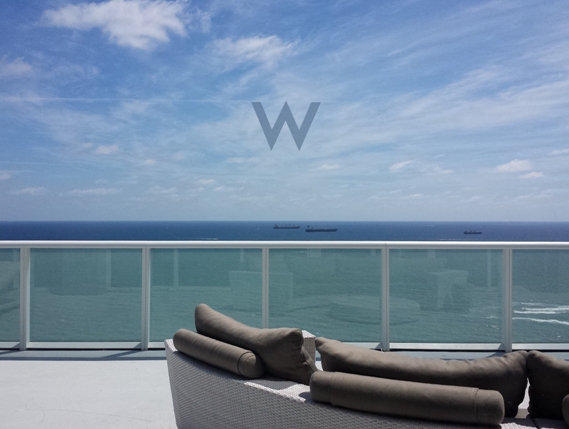 Enjoy some of my amazing W Fort Lauderdale experience…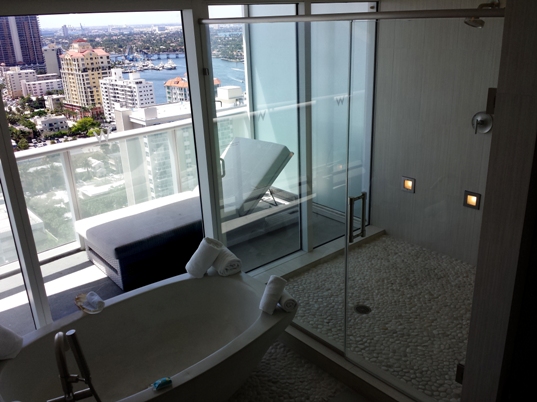 Showering with the door open and breeze blowing in brings a whole new experience!


This deluxe corner room has amazing views! Which lounge chair to use.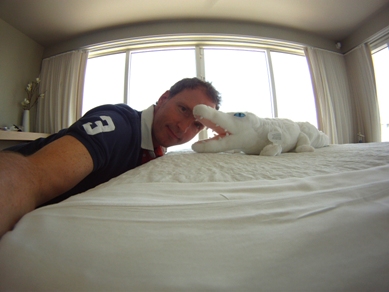 You'll enjoy the gator that greets you upon arrival.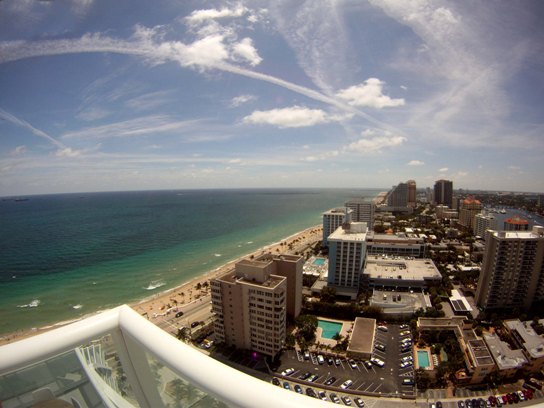 Stay on this side of the hotel for amazing views down the beach!

Sunrise from the W Fort Lauderdale is picture perfect.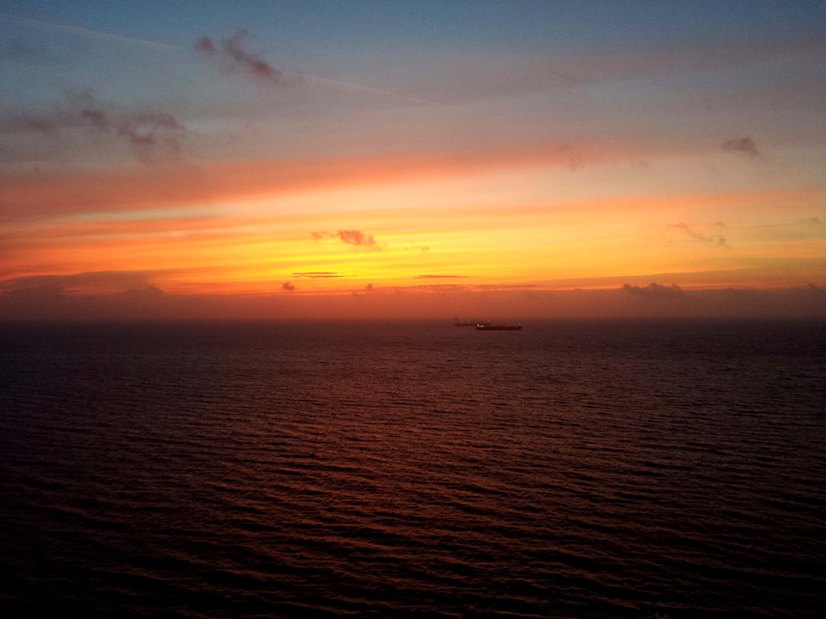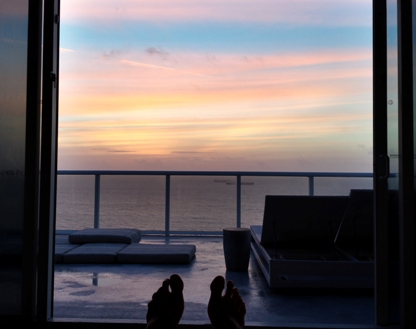 Order room service? Sure.  Do not disturb this view.  #tranquility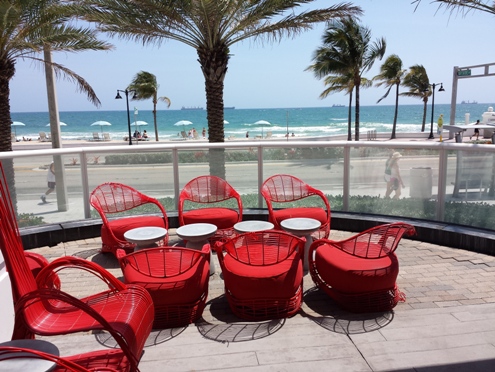 Relax here by the breakfast terrace. East access to the beach!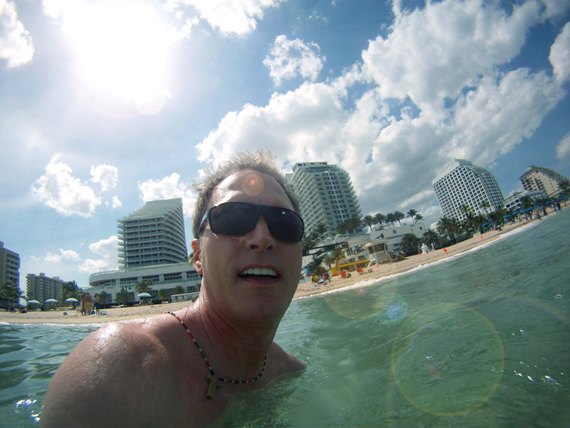 Turquoise waters: check. Soft Sand: check. Sunscreen: check. Grateful life: check.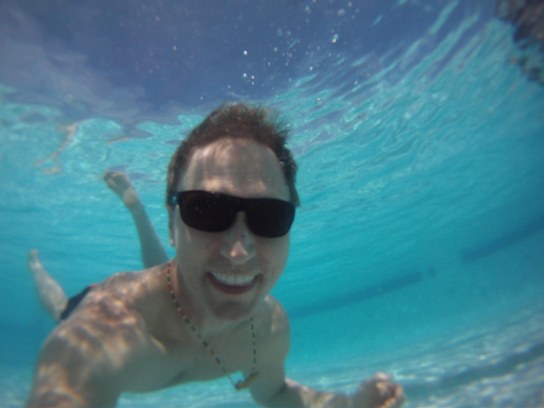 The W Fort Lauderdale pool has plenty of windows. Guests below can look up to see U!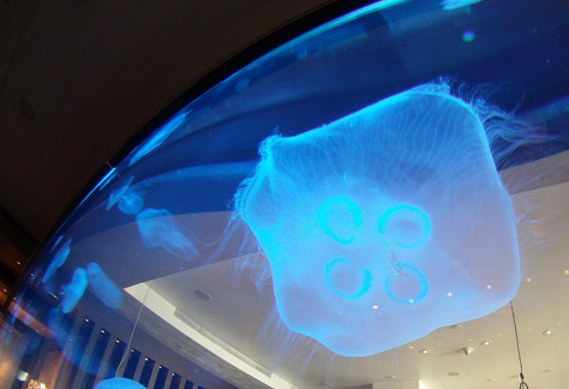 They're not on the menu but you can order with your eyes at Steak954 in the W.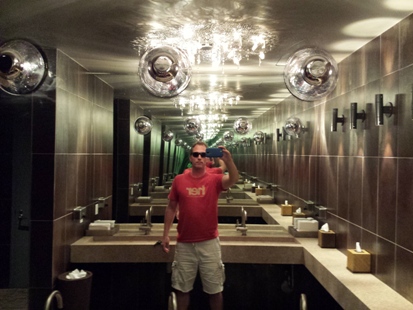 The longest bathroom in all of Florida.  Look for it at the W!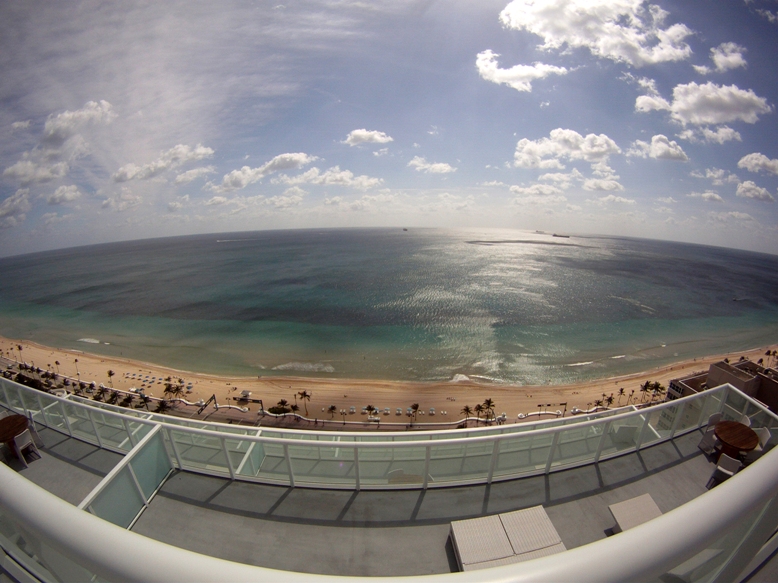 I  have a new destination in Florida.  W Fort Lauderdale is a vacation in itself.  Find yours here! See you at the pool?
You could maybe stay at W Fort Lauderdale for FREE! Become a Preferred Guest HERE!
Please join me on another journey HERE!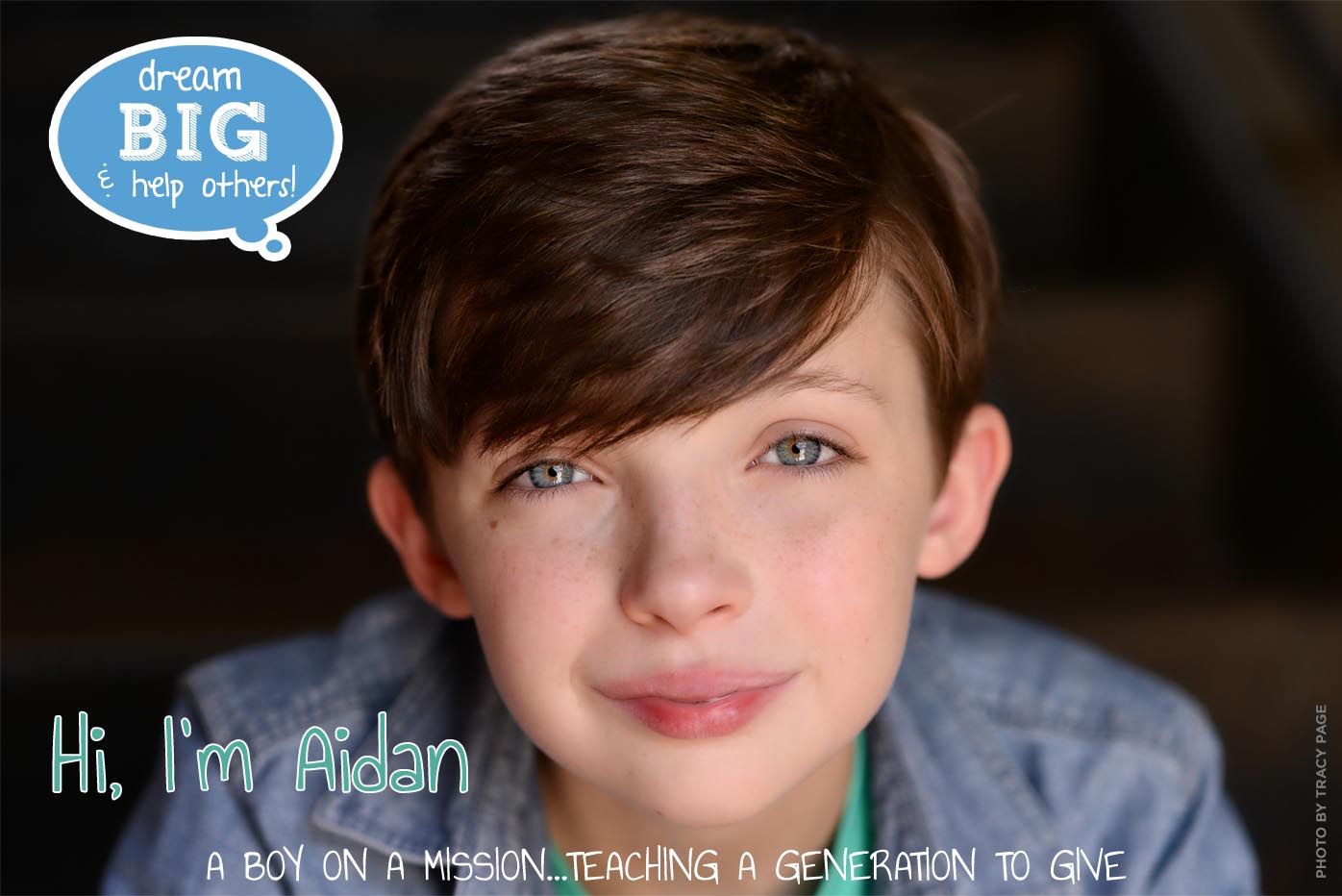 Aidan Thomas Hornaday is my God Son and I couldn't be more proud of his incredible heart and natural talent to share his "living to give" philosophy.  Aidan's love of harmonica began when he was 7 years old and now 13, he's raised over $90,000 toward his awareness initiative Aidan Cares.
Melissa Harris-Perry on MSNBC invited Aidan to play his harmonica on the "catwalk" and then sat down to talk with Aidan and how he's teaching his generation to give.
I know the children at House of Hope orphanage in Lodwar Kenya would love hearing Aidan play his harmonica. See  Life Change in Action Here.
Located in Roswell, Foundation Social Eatery offers freshly prepared, quality food that's delicious.  Pair that with  the cool social vibe and you've got a real foodie destination.  Chef Mel has over 15 years experience in kitchens from legendary Bacchanalia to Century House Tavern.  Along with his culinary team, every item we ordered was a winner.
The Seasonal Mushroom Ravioli was absolutely impeccable.  Smooth and tasty with just the right texture.  Order this while you can!
The Berkwood Farms pork shoulder with bacon melted in our mouth.
Wood oven roasted chicken was even better than I imagined with a distinct delicious flavor.
I really love Sea Bass and was looking for a different presentation than Hong Kong style and I found it!  Crispy, flavorful and moist on top of a white bean fennel ragout that rounded it all out.  Loved the olive relish on top!
As far as sides we ordered the herb french fries but I say skip the calories on these as they fell short in my opinion.  I guess I was jaded having had the Rosemary garlic fries at There Bar in Brookhaven the night before.
There's an underlying aesthetic theme throughout the restaurant of rebar. The rebar wine racks are really cool having never seen that design before (but I think the design falls short on the patio where rebar is left standing straight up in air out of blocks which look like an accident waiting to happen.)  But the food is the reason to visit Foundation Social Eatery (and maybe pick up some design ideas while you're there.)
Ready to taste more of the best?!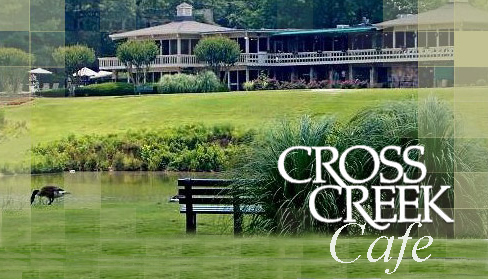 There's a little hidden gem of a restaurant that will keep you coming back for more.  Cross Creek Cafe is tucked away in the Cross Creek community located off Bohler road in N.W. Atlanta.  Sharon has operated the restaurant for over 14 years now and serves up delicious southern fare.   On my recent visit I enjoyed sauteed catfish, squash casserole, collards, fried pickles, cornbread and glass of wine all while watching the Canadian geese and ducks play on the lake by the 10th green.  (Look for the white Canadian geese which I have never seen before!)  The prices are affordable too and the staff is friendly and attentive.  Enjoy a full bar with live music and even trivia on Tuesday's!  If you enjoy Colonnade on Chesire Bride or OK Cafe you'll love Cross Creek Cafe.
Still hungry? Taste this!!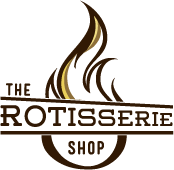 Appearances can be deceiving sometimes and from the outside you may think this is a store selling grills and accessories but in fact it's a delightful secret (but not for long) that features truly fabulous food created with love.  Husband Chris and wife Carla began their training in New York learning from the best including CIA and the renowned New York Restaurant school.   This dynamic team is serving some absolutely amazing cuisine (yes, their food deserves this elegant name!)  in the Kennesaw area.
The Rotisserie Shop mission statement formally reads "The Rotisserie Shop is a chef driven eatery using all natural meats and locally sourced produce. While the menu consists of rustic and humble menu items, the care and quality going into each dish is sure to provide a unique gastronomical experience."  In a nutshell, this is Chef crafted food made with pure love of every fresh ingredient.  This is the kind of food for foodies that makes you get up on the table and throw your arms up in the air and rejoice!!
On my first visit I was hungry so I sampled.  I began with the seasonal Kale salad featuring fresh farm raised free range chicken out of the rotisserie.  Their rotisserie chicken is their signature and likely so; extremely moist and like buttah! (that's butter with an uh.)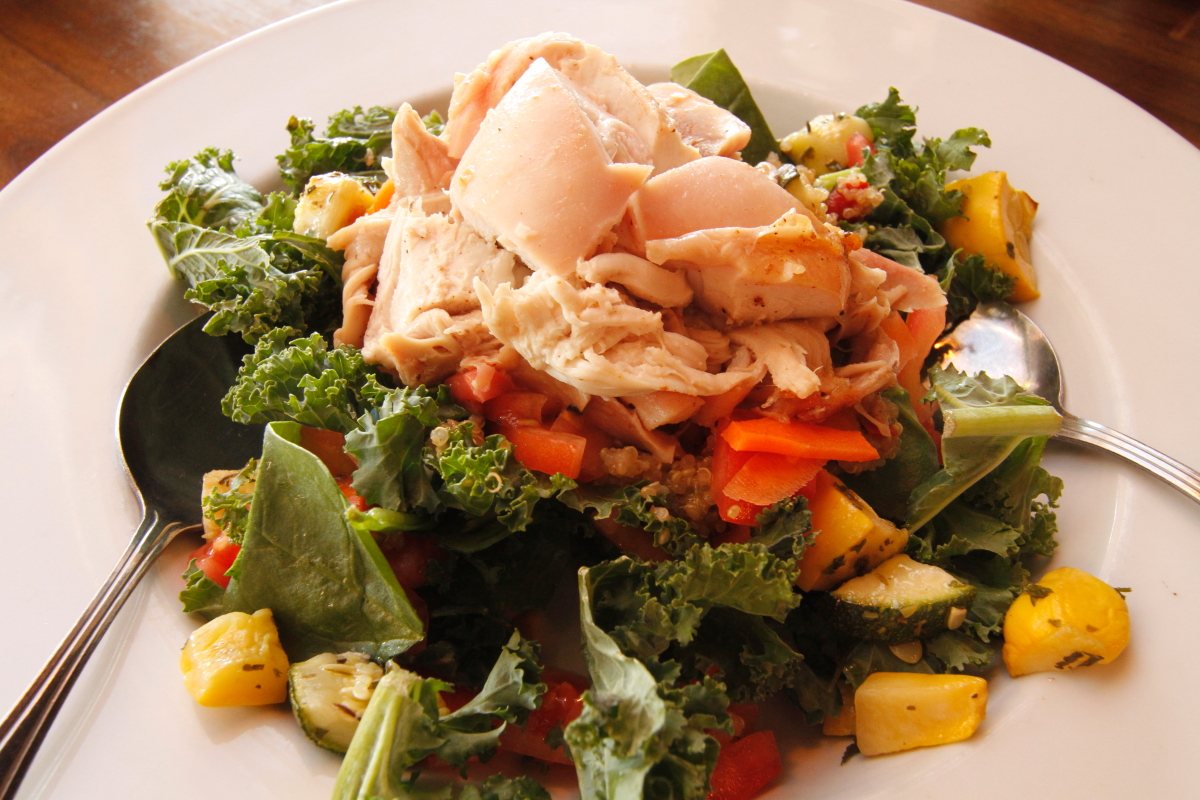 Feeling in the mood for grits (and who isn't) I devoured the Georgia Shrimp and Stone Ground Grits.  Seared shrimp, roasted tomato butter sauce (I could bathe in this stuff!), crispy andouille sausage and creamy stone ground cheese grits.  Ohhhhhhh my.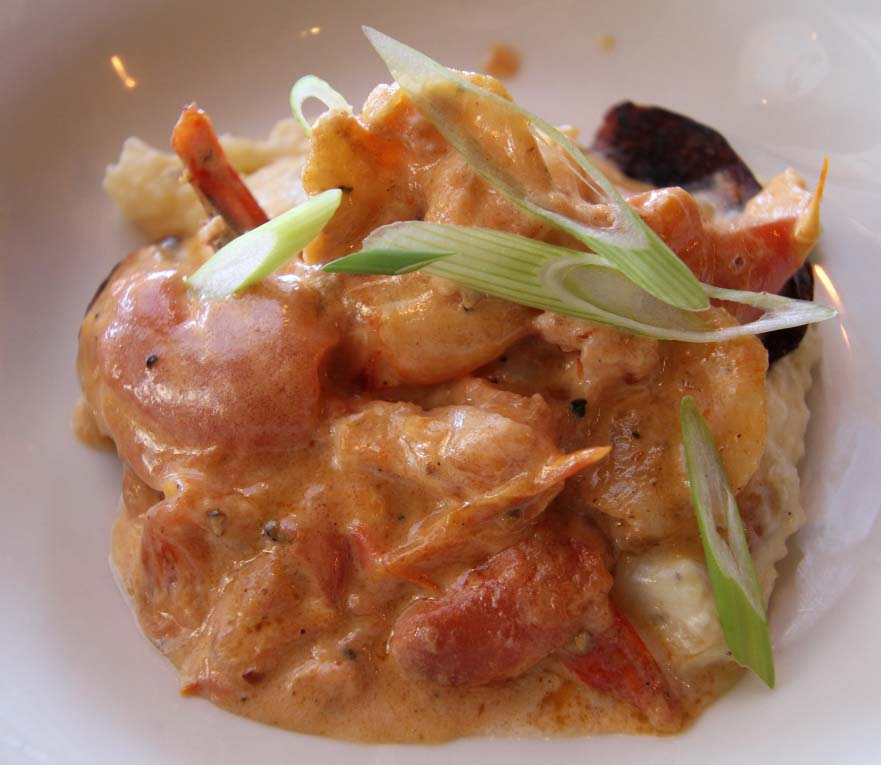 Feeling empowered I effortlessly transitioned to the Chicken and Waffles!! Might as well, right?  Crispy chicken strips, buttermilk waffle and maple pecan butter and of course pecans.  (It's like having your dessert and dinner all in one!)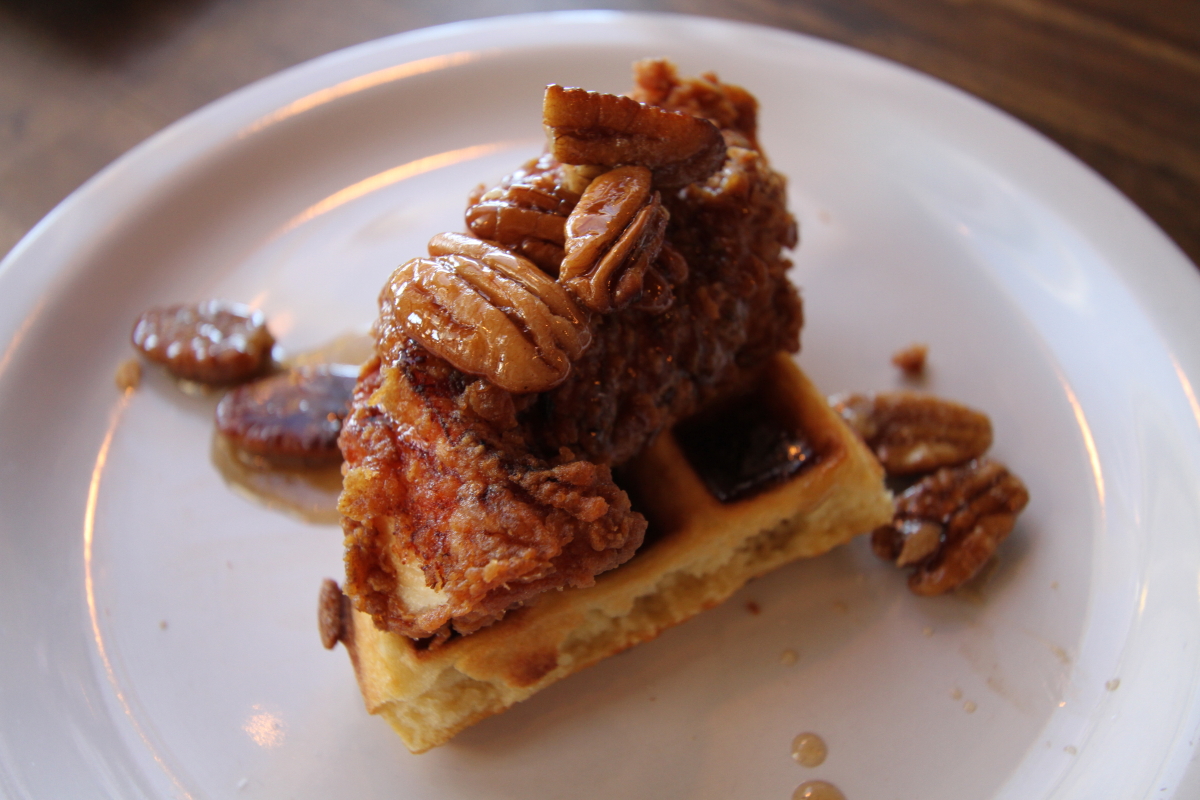 Try the sides Tom? Why yes, please! Loaded Potato salad is like a loaded baked potato.  #Yum. Pickled Cucumber Salad and Jalapeno Cole Slaw were spot on.  Finally, a true Jalapeno taste in a cole slaw labeled as such.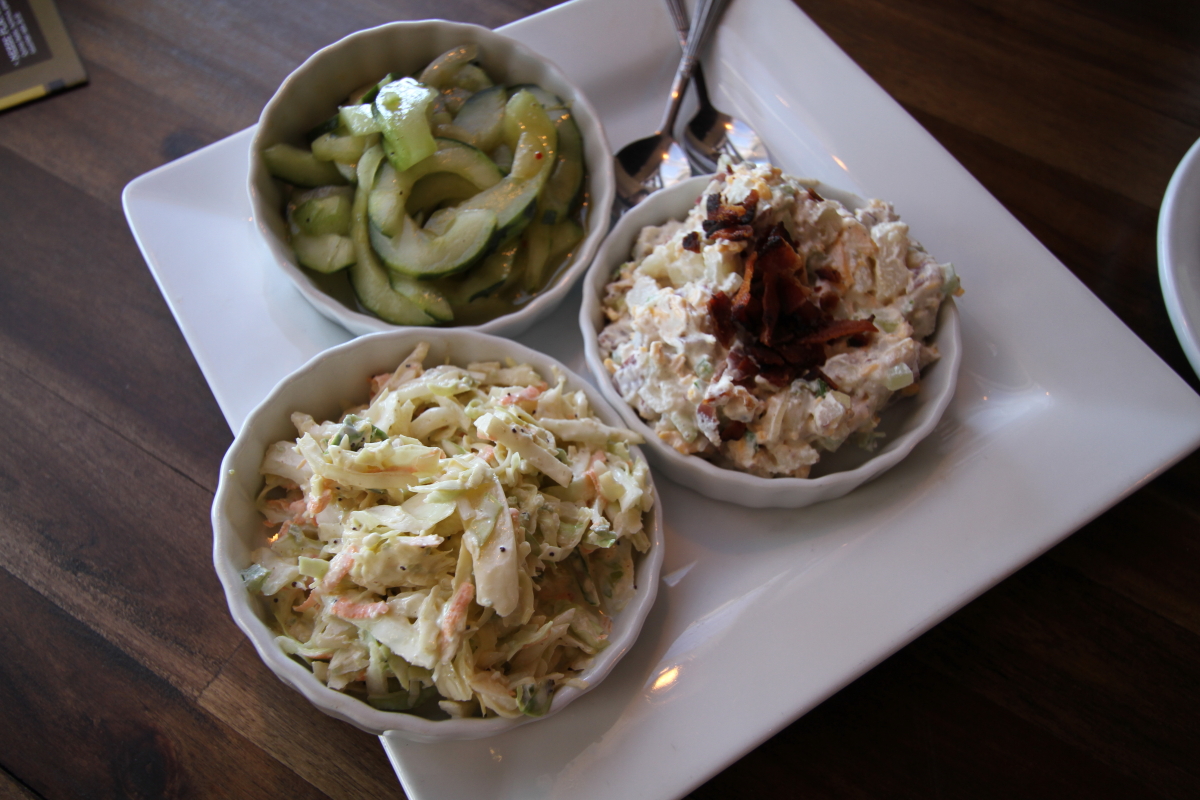 And yes, I saved the best for last.  The best wrap I've ever had.  Introducing the Mezze Chicken Wrap my friends.  Featuring the signature Rotisserie chicken succulently layered with fresh spinach, tomatoes, onions and the secret (between you and me) Lemon Parsley dressing.  I could bathe in this sauce too!  This dressing immediately circles your taste buds and announces GET READY! Prepare for culinary cuisine coolness that will rock your taste buds…smooth and sexy (really!) that made me drool.  (I'm no baby!)  The thin bread is so soft and melds perfectly with what's inside.  Please just stare at this. (But not while driving.)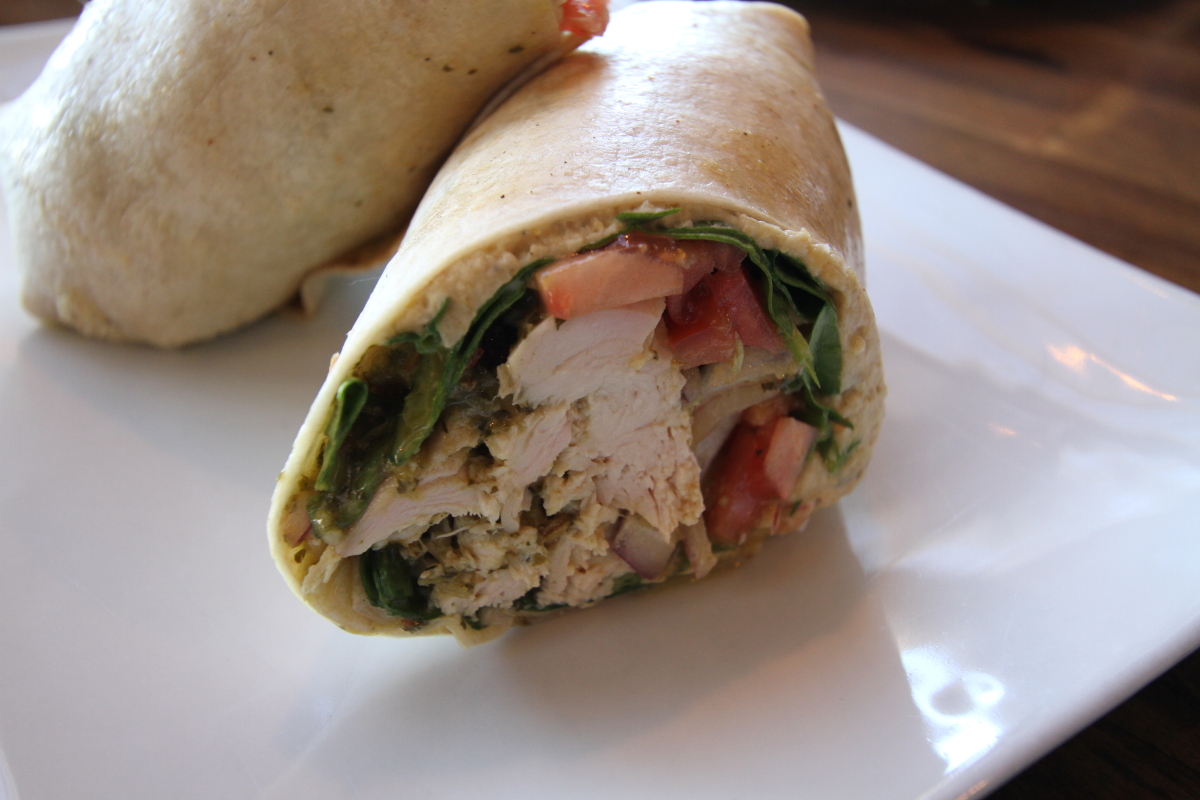 Hopefully I've wet your mouth with desire so please accept my invitation to try the best restaurant outside of Buckhead in a long time.  To find The Rotisserie Shop click HERE.  They're located 2615 George Busbee Pkwy NW, Kennesaw, GA 30144 (across the side street From Town Center Mall.  Left side of the mall in a strip shopping center.)  Enjoy the outside patio too!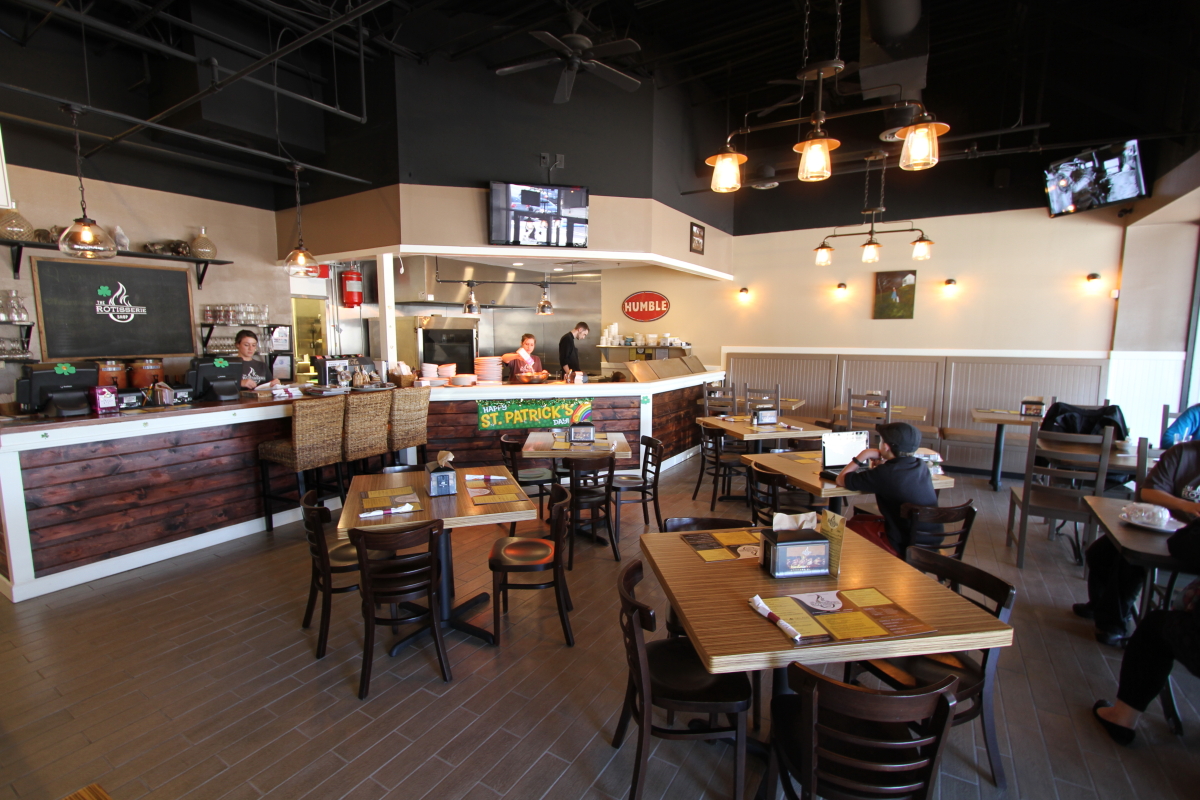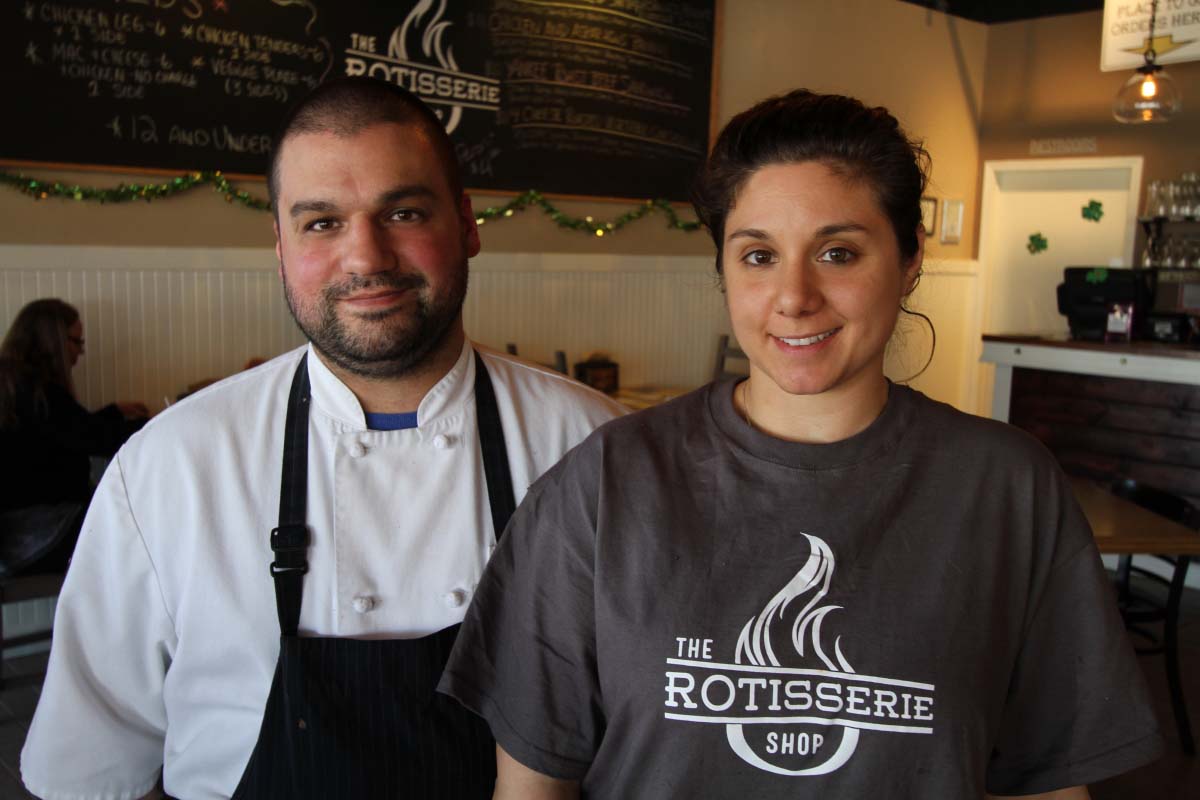 Did you know you can get a meal for a nickel?
---