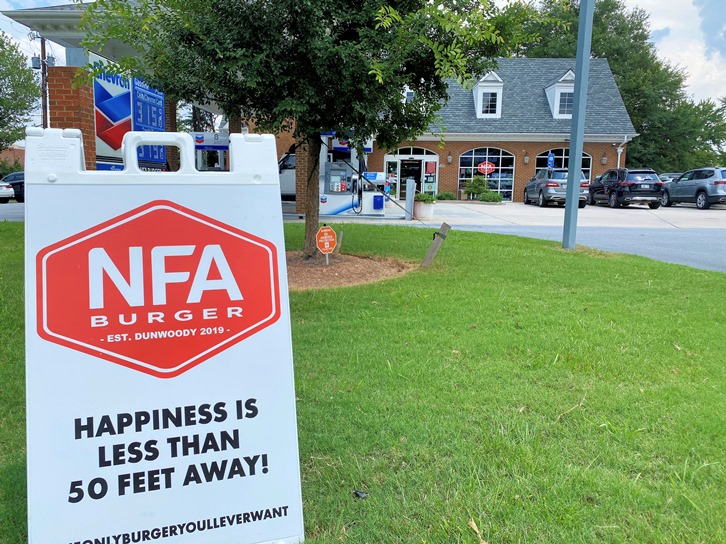 I'm a corporate host and emcee who loves food and wine. In my travels around the Country, I've tried a lot of burgers over the years. When a couple of friends asked me had I been to the Chevron station in Dunwoody, GA to try that incredible burger, I kinda laughed it off. Then while surfing the Taste of Atlanta facebook page I saw that Thrillist had awarded NFA Burger in Dunwoody (at that Chevron station) one of the best burgers in America!! Car keys please, let's GO!!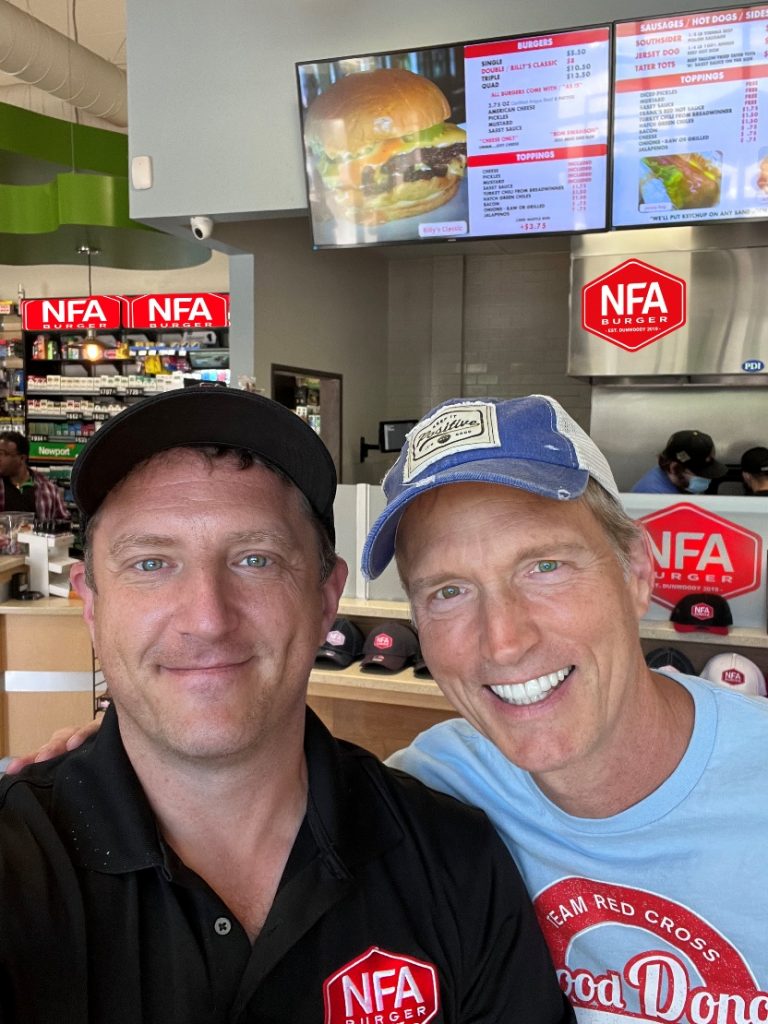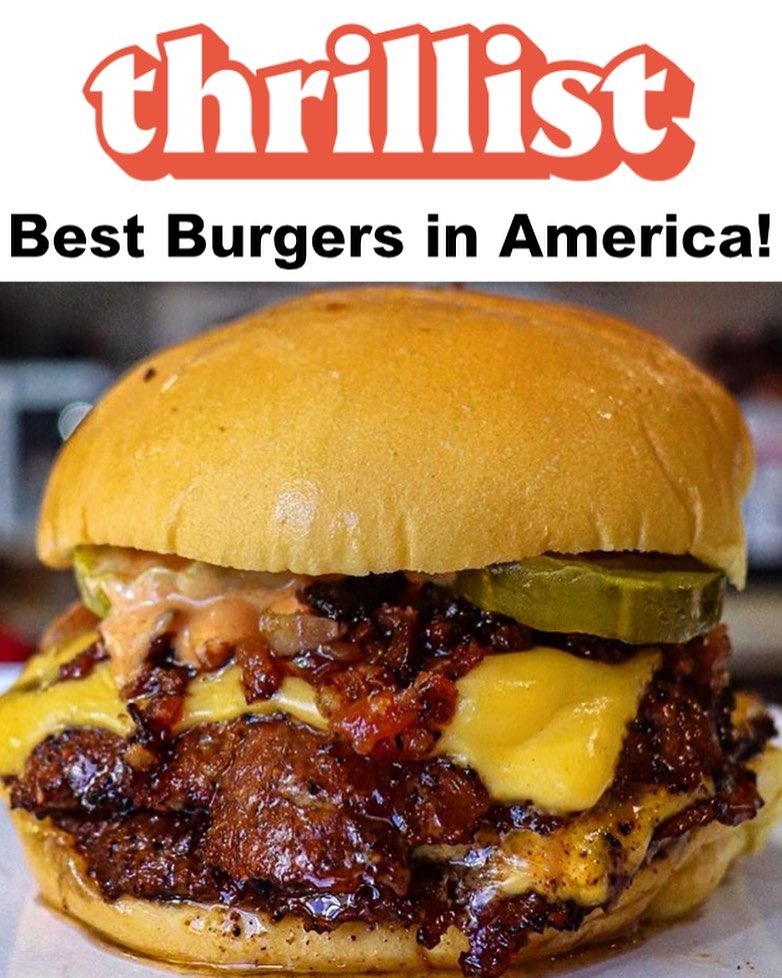 NFA Burger which stands for "No Foolin Around" means business. Chef and founder Billy Kramer opened in the upscale Dunwoody Chevron station after a few successful pop ups around town. Taking his love of food and burgers to the people is a passion. Billy tells What Now Atlanta "We're just trying to make sure that every person that comes out has the exact same burger as the last time they came, and that it's the exact same burger their friend told them about."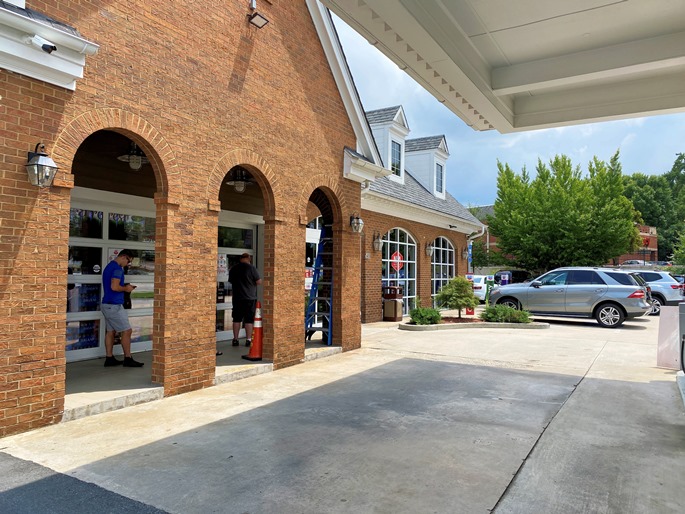 A quick moving line forms outside and Nancy from NFA Burger welcomes you inside when it's your turn. (After all, this is a working convenience store to avoid confusion and over capacity. Pick up some convenience items while you're there!)
When your order is ready, it's brought to you in the mostly shaded outside dining area behind the store under towering, beautiful trees. (Thanks to the city of Dunwoody who has been so supportive of NFA Burger.)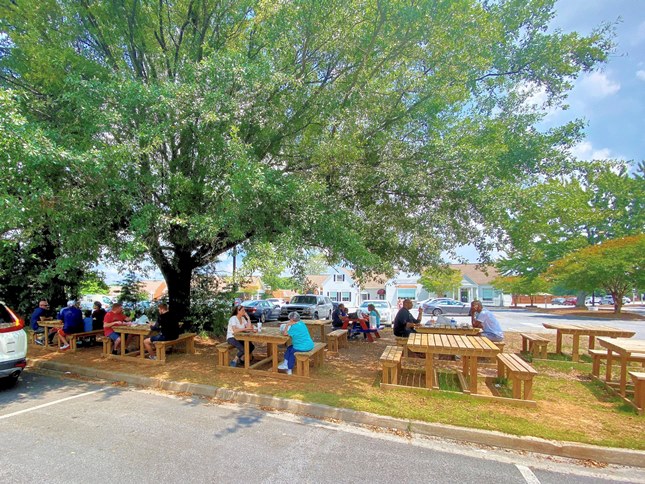 This amazing burger with perfectly prepared edges slightly crispy and the sassy sauce combined with toppings of your choice all meld together like a pillow of love nesting on soft potato bread. Your mouth and senses will delight in the flavor, textures and aroma.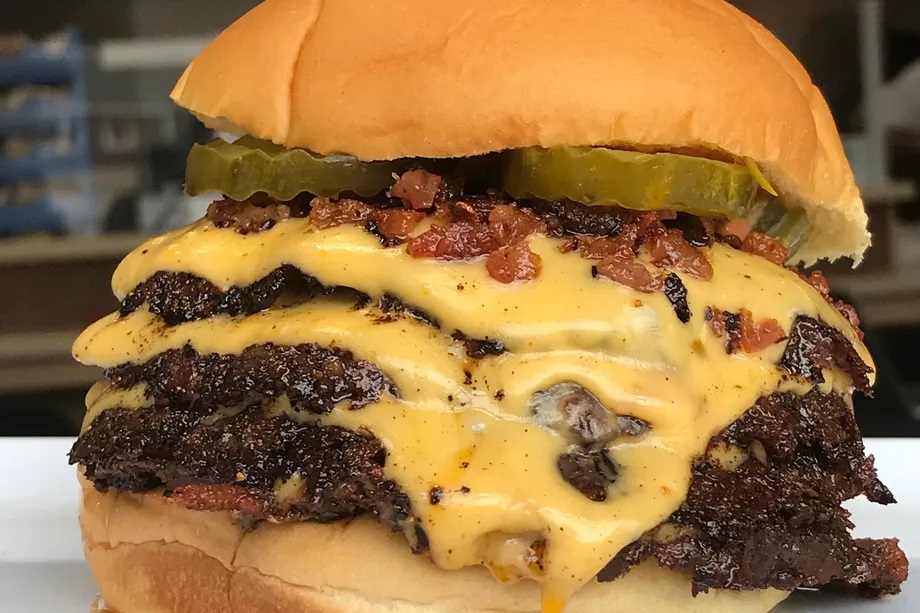 The menu at NFA Burger is pretty simple. Choose their amazing standard double burger or add as many patties you want to eat! Regardless of your appetite, all are welcome here. Owner Billy Kramer told the AJT "This really is a very simple concept. Everyone, regardless of the color of their skin, their religious beliefs or sexual orientation, should feel welcome no matter where they are, where they're going, or what they want to do. Equality Lives Here is one step in a long road, heading in the right direction." Now that makes for one tasty destination.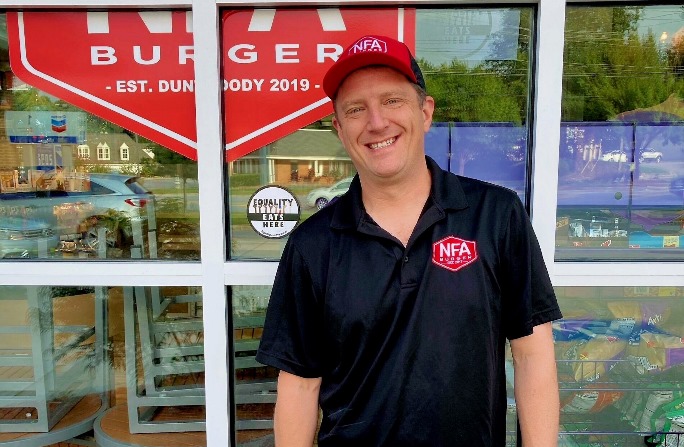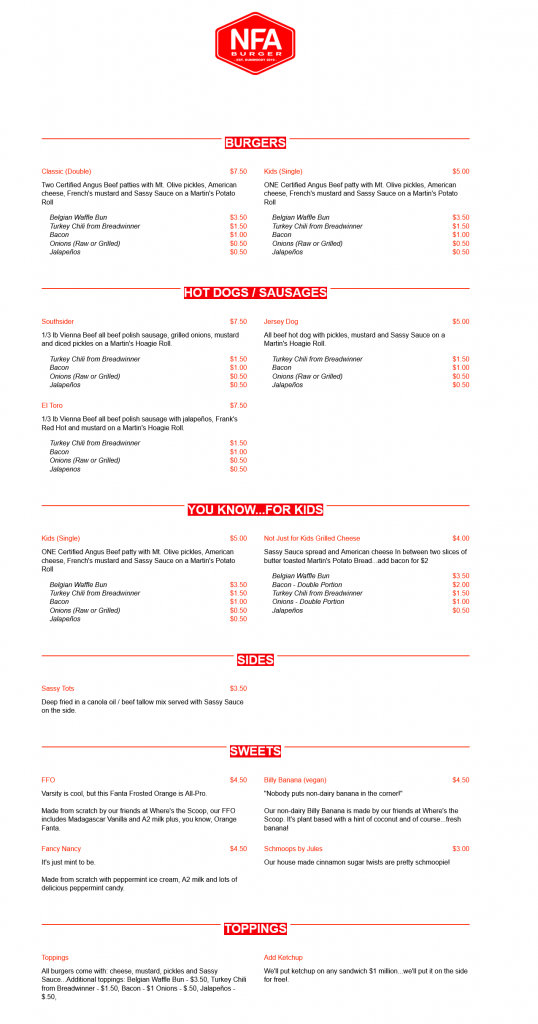 So now you know! Make NFA Burger in Dunwoody a must on your to do list. I'll see you there! (click map for directions.)