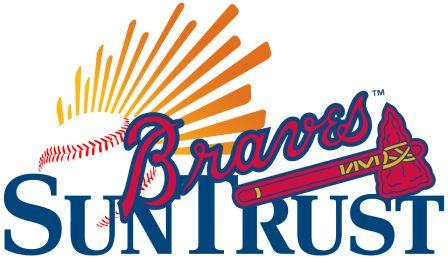 I've grown up in Atlanta and remember the days of my father giving me dugout seats (with parking pass!) to attend Atlanta Braves games.  Now the season is winding down at Turner Field and I finally got the opportunity to sit in the amazing Sun Trust seats located behind home plate.  Everyone involved created a memorable, exciting and fun experience from security to the staff.  This night was a home run!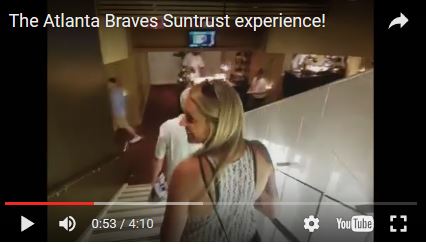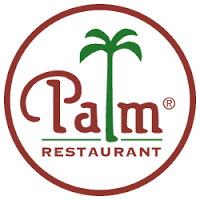 WIN LUNCH FOR 4 at The Palm with Christine and Tom from A&C!!

Keep scrolling down to find out how.
I remember that night in 1995 when The Palm opened at the now Westin Hotel.  General manager Willie Cellucci was the heart and soul of The Palm.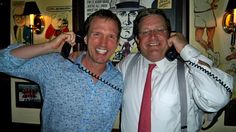 (He passed on in 2013 but his spirit remains and his newly created caricature is prominently overlooking the restaurant toward the bar.) Artist Zack Bird, who's been painting faces for The Palm since 1994, brings them to life.
I am grateful to Willie for surprising me shortly after opening with my own caricature on the famous Palm wall and overlooking table 54!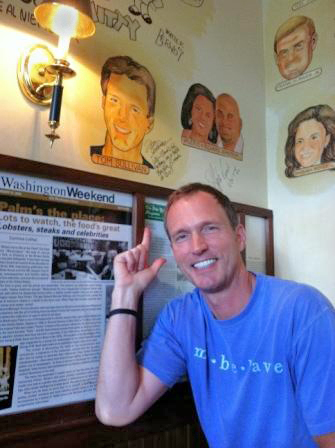 So recently The Palm underwent a major renovation creating a more inviting environment.  The bar is now expansive and opens into the Westin lobby creating a seamless transition from one space to the next.  The lobby now feels like a part of the restaurant and vice versa.
Artist Zack Bird painted a beautiful, colorful mural on the main dining wall which is a favorite.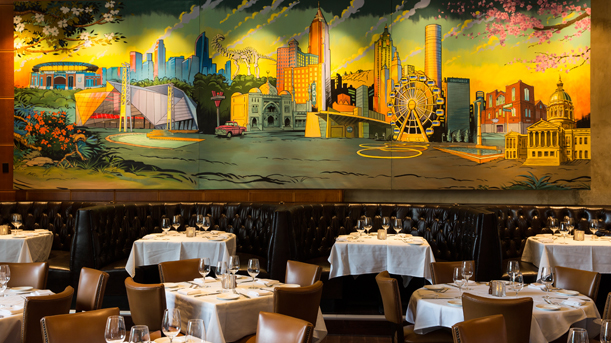 General Manager Andrei Caciula surprised me on a recent visit with my new (and improved) caricature!
(I'm facing the bar and TV by the intimate small dining area as you walk in to the right.)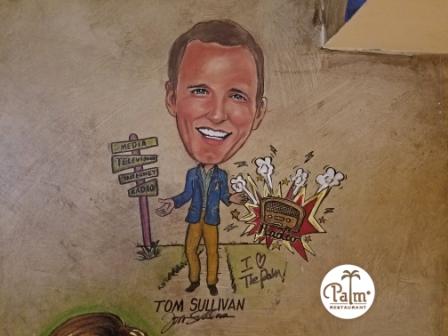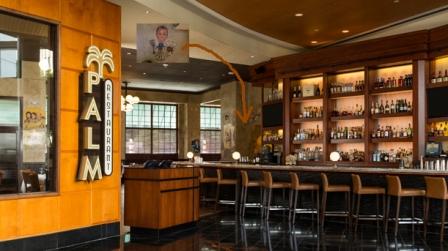 I met Andrei at a party for LA Reid and we became friends. Executive Chef Chris Cannizzaro and his team create Palm favorites that keep me coming back!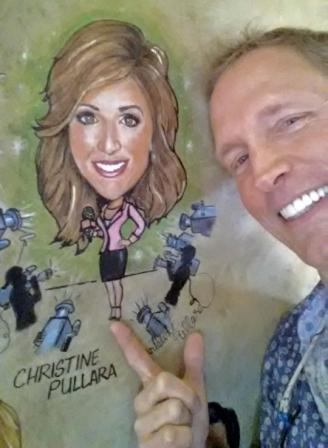 ***WIN!! Lunch for 4 at The Palm with Christine and Tom!  Just for watching Atlanta & Company (and visiting my website,) you can enjoy lunch for you and three friends ($100 value)
To enter:
Watch Atlanta & Company this week exactly at 11:00 a.m. on 11 Alive (NBC)
Tom Sullivan will be joining Christine on the "It's All Good" segment at start of the show.
Then just put the code word in your email and you're entered!!
**EMAIL: your name, phone number to: tomsullivanhost@gmail.com
MAKE SURE TO PLEASE PUT "PALM" in the subject line or you'll be excluded from drawing.
Entries accepted Monday June 13th, 2016 from 11:07 a.m. through Thursday evening June 16, 2016 at 11:59 p.m.  Winner announced Friday morning on A&C!
While at The Palm, look for my other friends including Mara Davis, Southside Steve, Dallas, Kristen and others covered by Atlanta's Rodney Ho of the AJC
I look forward to seeing you at The Palm and on Atlanta & Company!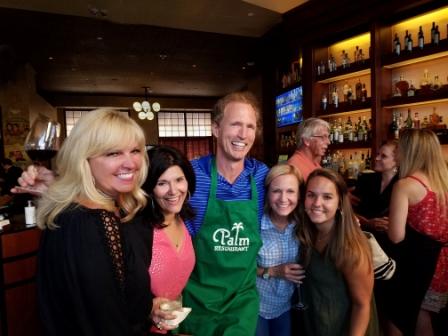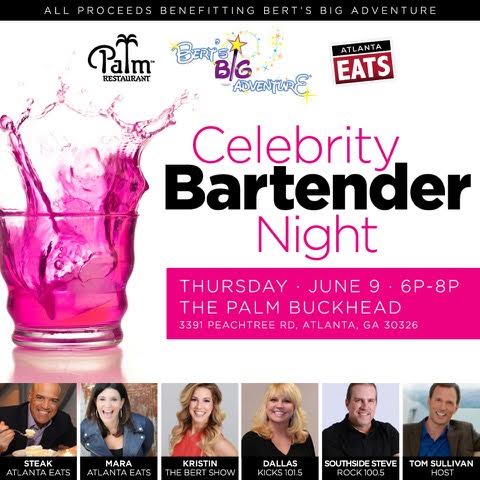 It's baaaaack!  Celebrity bartender night at The Palm Restaurant in Buckhead.  The newly renovated Palm is awesome and on June 9th from 6-8 p.m. come grab a cool drink and great dinner all to benefit a worthy cause. Atlanta Eats…at The Palm!
Going out to eat? Wear this!
While working out with my personal trainer Scott Cameron at Buckhead Elite Training Studio, he suggested I enter the Best Self Atlanta magazine "Over 40 and Fabulous" contest.  Well someone got the word and entered me and voting began…then two weeks later making the Top 10 winners!  For the first time in the magazine's contest history, men were eligible.  (I'm lucky that I just made the minimum age requirement having just turned 40!! ;o)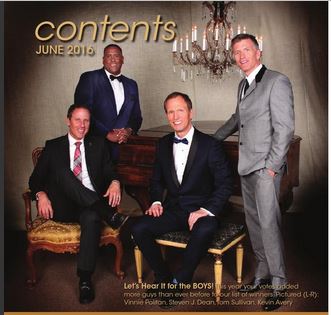 Vinnie, Steven, Tom and Kevin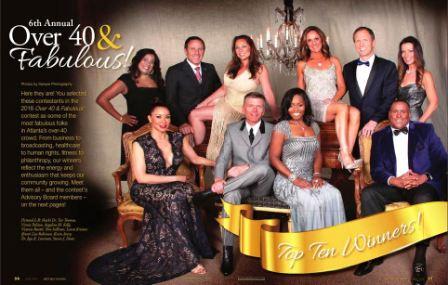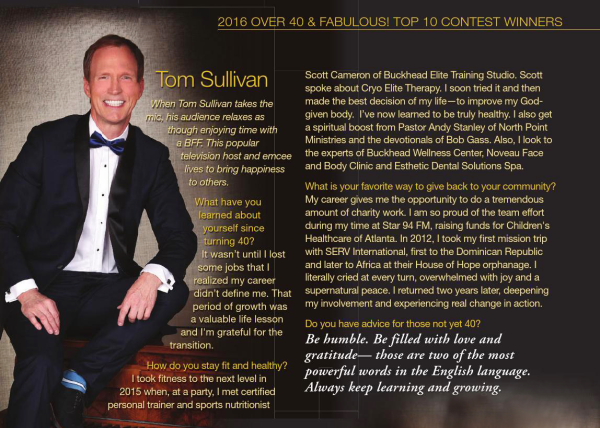 Here are some other pics from the photo shoot that day from Sawyer Photography at Steven Hightower Salon.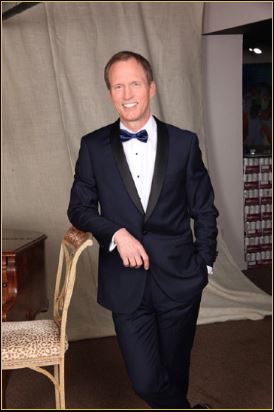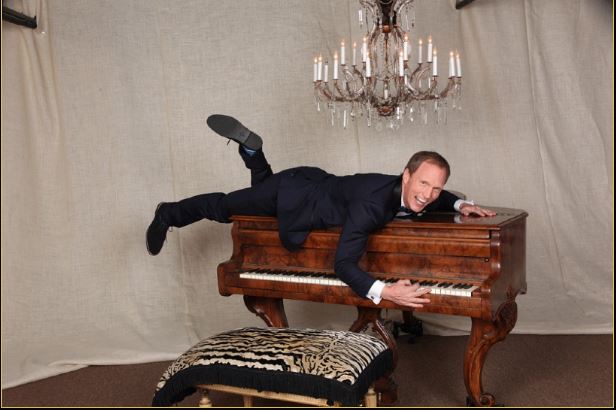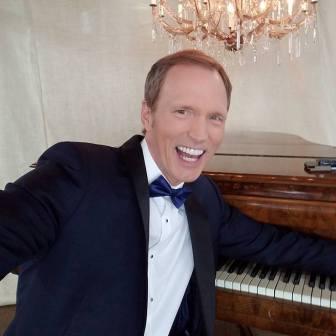 Thanks to everyone who voted for me and to the great staff at Best Self Atlanta magazine.
My tux and other new slim cut athletic fit suits came from John Powers out of New York and you can see them (and order) here.
Now that I'm working out with my personal trainer Scott Cameron at Buckhead Elite Training Studio, I decided it was time to freshen up my wardrobe and look with body conscious clothing.  I purchased my first slim cut Tuxedo for the Best Self Atlanta Magazine photo shoot featuring the top 10 "Over 40 and Fabulous" contest. (The winner will be on the cover of the June issue!)  My friend John Powers represents a line of beautiful men's suits.  Giovanni Bresciani from SRG Fashion is directly out of New York.  Fine fabrics used to assemble each garment, including superfine merino wools, cashmere, silks, linens, double twisted cotton, are woven from the best mills in the world.  (S-150 wool!)  See the current line HERE.
To learn more and for purchase locally in the Atlanta area, please email John directly: jfrank@quixnet.net
---