Prominent Atlantan and CEO of The Coca Cola Company Roberto Goizueta was joined in Heaven by his wife Olga this past November.  Now the family is holding an estate sale at their beautiful Buckhead estate.  The sale, conducted by "VT Estate Sales" features a large amount of Coca-Cola memorabilia.  Vicki Taratoot, sale organizer, was honored to be chosen by the family to oversee the sale at the Goizueta family home.
Just in time for this Sunday's Super Bowl, you can own a piece of this Atlanta history celebrating the Super Bowl in Atlanta from January 30, 1994.  This collectible two bottle set features the Super Bowl logo, collectible Super Bowl Coke pin and sits in this replica of the Georgia Dome!  What a great addition to your Super Bowl party this Sunday!
To win:
Send an email with the words COKE SUPER BOWL in the subject line to: TomSullivanHost@gmail.com
*INCLUDE YOUR PHONE NUMBER
Now, the official rules:
*You MUST put COKE SUPER BOWL in subject line or entries are disqualified.
*All entries must be received by 11:59 p.m. February 4, 2016
*winner notified by email on Friday morning, February 5, 2016 and must pick up prize at 11 Alive studios Monday-Friday between hours of 9 a.m. and 5 p.m.
*Prize must be picked up in 2 weeks or prize forfeited.
Thank You for watching Atlanta & Company and enjoy the Super Bowl!!
Want to win a table for 2 at The Academy Awards Viewing Party on Sunday February 28, 2016 at Pricci in Buckhead?  Just click HERE!
See the sale by clicking here.
I love the cozy feel of a small town…and Marietta Square has that feel, especially during the Holidays.  I recently visited Piastra for an Italian feast.  Manja!! Chef Greg Lipman and his family recently acquired the space and are now turning out true Italian with a spin on some dishes that will have you coming back. Chef Greg guided us through the menu along with a trio of servers who treated us as Italian royalty!  Mom Betty was on hand too.  I asked her where she found Chef Greg and she replied "I knew him 9 months before he knew me! He's my son!!"  Here's a look at what we enjoyed:
Arrancini – Risotto balls stuffed with Provolone cheese, breaded and fried with Oregano Garlic Oil. Perfect.
-Mozzarella Scottato – House made fresh Mozzarella, breaded and sauteed, topped with marinated Grape Tomatoes!
-Trio of Pizzas – Margharita, Salsicca, and Pepperoni
-Grilled Pork Flatiron with Polenta cake, Grilled Rapini, Charred Apples and Apple Cider Agridolce (YUM!)
-Indentro – Inside out giant Ravioli, Roasted Tomato pasta, stuffed with house made Burratta Mozzarella, tossed with Basil Pesto White Wine Sauce  (This was amazing!)
-Rigatoni Domenica – Rigatoni pasta tossed with house made Fennel sausage, Calabrese Chilies, Shallots, Marsala and a touch of Pomodoro finished with a dot of cream and Pecorino cheese. This was one of my favorites!! You'll truly love that bite!! Noodles cooked just right too.
We also enjoyed a couple of more menu items but couldn't stop eating to take the pictures!!
-Calamari Fritti – Fresh Fried Calamari served with Lemon Garlic Aioli and Roasted Red Pepper sauce
-Baccalao – Soft Cured Cod, Baked with Cippolini Onions, Calabrese Peppers, White Wine, Fingerling potatoes and wilted spinach.
Piastra  supports local farms and purveyors and make as much from scratch as possible.  It's food made with love! Piastra is open for dinner Tuesday – Sunday.
An evolution in Sushi has arrived in Atlanta!  Eight Sushi Lounge  located at 930 Howell Mill Rd in The Brady building of West Midtown.  This family owned business wanted to "open a sushi restaurant that challenged the role of traditional sushi experiences in Atlanta."  And how they have! On a recent visit we experienced the Eight sushi sensation our friends had raved about.  Each dish engaged our senses from presentation and visual appearance to taste and texture.  Every dish was a masterpiece on a plate begging for a spot on the food runway and all smiles for the camera.  Executive Chef Handy Ho (a Georgia State grad!) and team use traditional sushi dishes as inspiration to craft the menu at Eight Sushi Lounge.  The history of this culinary family is long steeped in tradition.  Their restaurant "Rice" in Cumming GA is a favorite among locals and critics alike.

Eight Sushi Lounge bar is led by Japanese Craft Mixologist Ryan Leal hails from New York with over 10 years in the mixology industry.  There is a wide selection of wine, sake (20 different varieties of premium sake to choose from!), beer and cocktails to wet any palate.  Try the Eight Sake created through a relationship with a Sake Sommelier. (Who knew!)
Two of my favorite dishes include the Tuna Crisp with Ponzu Mayo, Silver Sweet Red Onion and Truffle Oil.  Looking like a mini tuna pizza this is one you won't share!
And for those who prefer the ambience and style of Eight Sushi (without the sushi) will relish in the Miso Steak.  Tender, succulent ribeye steak glazed with miso compote and served along side seasonal vegetables.  Order two!
Eight Sushi Lounge is open seven nights a week for dinner and drinks. Put this at the top of your Holiday list!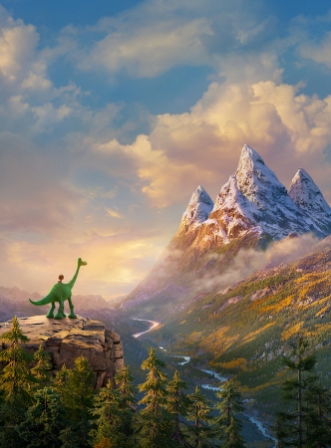 I love Disney Pixar and have been wow'd since the creation of Toy Story!  The Good Dinosaur is another great movie from the brilliant minds at Pixar.  Beautiful cinematography, characters you love and a moving soundtrack all combine to become another must see Holiday film.  Take a look for yourself!
Viewers of Atlanta & Company who watch my segment "It's All Good" on Tuesday, November 24, 2015 at the start of the show exactly at 11:00 a.m. can win this awesome collectible The Good Dinosaur gift basket complete with talking plush characters from the film!  (Contest is conducted by Tom Sullivan and not WXIA-TV nor Atl & Co.)
Pixar Animation Studios takes you on an epic journey into the world of dinosaurs where an Apatosaurus named Arlo makes an unlikely human friend. While traveling through a harsh and mysterious landscape, Arlo learns the power of confronting his fears and discovers what he is truly capable of.  A great lesson for us all!
Here's another great movie your family will love!
**TO ENTER:
Send your answer by email to: tomsullivanhost@gmail.com
–include YOUR NAME
–include answer to this question: what Thanksgiving item did Christine cook that is not really Turkey but called_______! Hint- duck.
If for some reason the president spoke and the show was interrupted just email your name and we will draw a winner at random
**Contest Rules:
–contest conducted by Tom Sullivan
–Entries accepted 11-24-2015 from 11:10 a.m. through 11:59 p.m. only
–email Tom Sullivan: tomsullivanhost@gmail.com
–1 winner selected at random and notified by email
–winner must respond within 24 hours or prize forfeited
—winner MUST pick up prize at WXIA TV studios week of November 30th. between the hours of 9:00 a.m. and 5:00 p.m. (Monday 11-30-2015 through Friday 12-04-2015.)
–Prize cannot be mailed.
–Entry bound by these rules.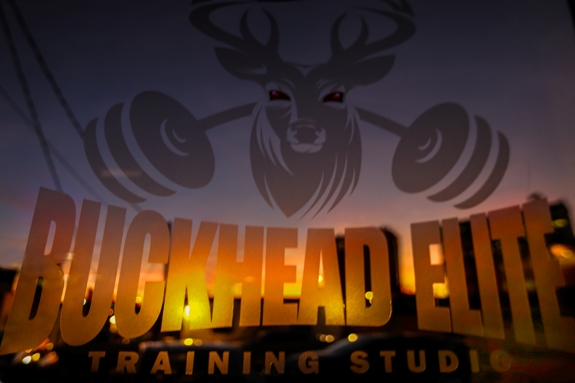 For the longest time I have done the solo workout thing at the local LA FItness.  I would sometimes push myself but never far enough.  Every summer I'd see guys in great shape and say "one day!"  My "one day" became a reality over a month ago when I discovered Buckhead Elite Training Studio​.  Certified personal trainer Scott Cameron​ was in the gym at the time of my Cryo Elite Therapy​ appointment and we engaged in conversation. We spoke about my fitness routine and goals.  It was then he asked me if I would like to start training at the studio. I was unsure if I wanted to make the commitment to being held accountable with my food intake, WINE (Martini's!) and showing up and giving it my all.
Just over a month later I can say WOW!  I SEE results I've never seen before! I have a feeling of confidence and overall accomplishment of growing not only physically but mentally.  I'm not alone because Buckhead Elite Training Studio has people from all walks of life.  Moms, Dads, teenagers, athletes, average joe's, women and men of all ages…people like me who want to better themselves and have waited long enough.  The environment is one of success, positive energy and friendly, personal trainers who really care about your journey, your success.  This is more than a place to get in shape, it's a place of connection with your God given vehicle and how you value yourself.  Sometimes it's hard but life isn't always easy!  And now that I'm talking about this on a public forum (including facebook) I don't have anymore excuses!
Yes, I know the holidays are coming and my favorite foods and drinks will be all around me and it's ok!  I can indulge (to a limit) because it's all about moderation.  You can have this too!
With the start of 2016 will this be the year you join the "elites" who really want to make that change?  YES!  #YOUCANDOTHIS  Don't let the sun set on your dream!
Thank You Scott Cameron and all the great personal trainers at Buckhead Elite Training Studio for your support, motivation, encouragement and dedication to improving our lives, one body at a time! Speaking of vehicles, you should see the car I won in a radio contest!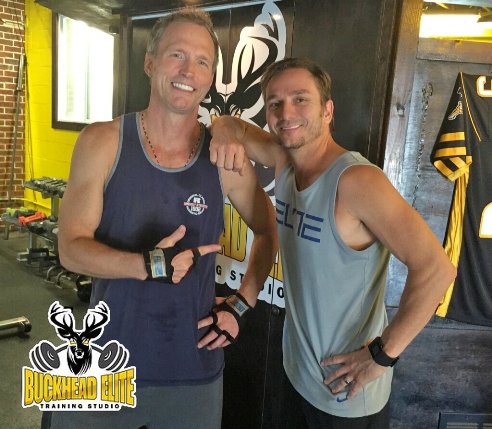 ---