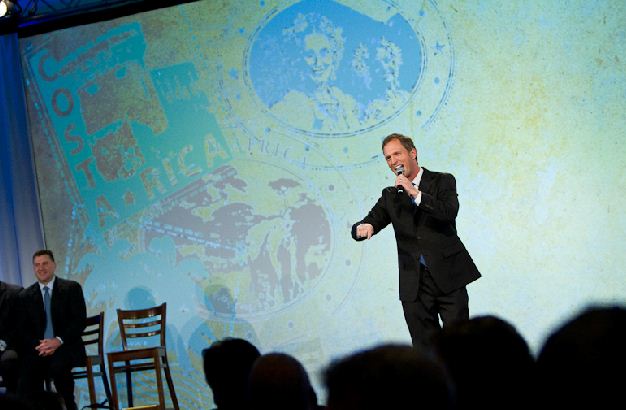 When companies want an engaging Master of Ceremonies to liven up their event, they call Tom Sullivan. Tom has been hosting events for Fortune 500 companies and Charities for years.  As a Television host and Radio personality, Tom has the ability to genuinely connect with the audience while maintaining the flow of the event with a comfortable energy.   "I love interacting with people and am passionate about using my personality as a Brand Ambassador for a company, product or client" says Tom.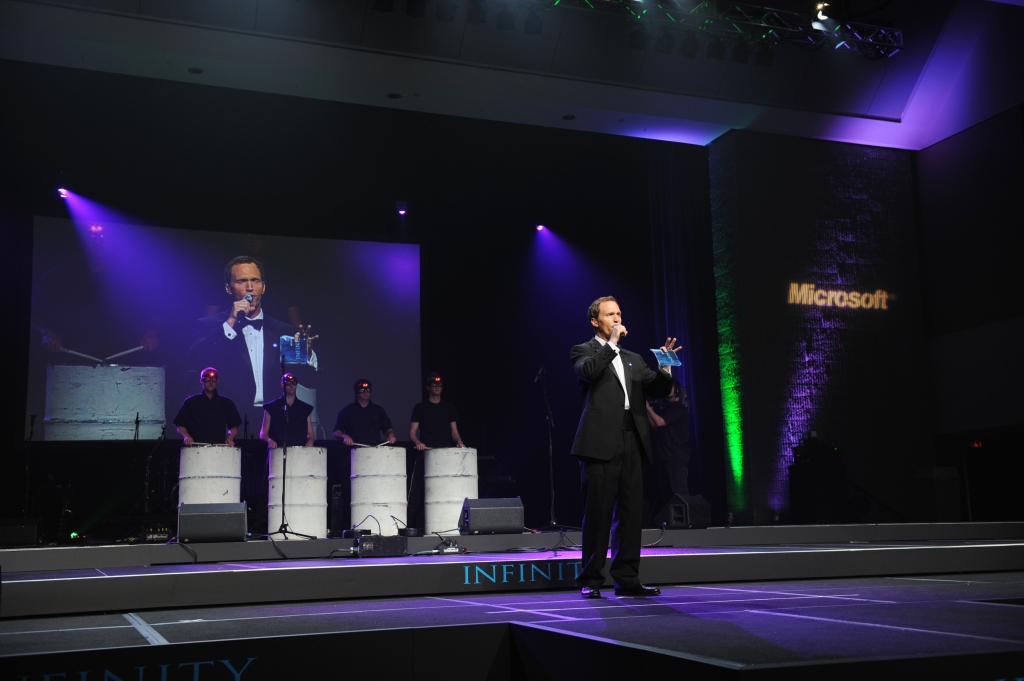 Ellie from The Atlanta Convention & Visitors Bureau says  "You were terrific and really kept the show moving.  You made the event very personal and intimate. I look forward to working with you again."
William Pate, President & CEO of The Atlanta Convention Visitors Bureau says:  "…we have received many compliments on the program and more specifically the flow of the event, which is thanks to your management of the program as emcee."
Tara from Go Productions: "Your energy throughout our client, Mercedes Benz U.S.A., kept our participants engaged and upbeat. We really appreciated how you incorporated branding information and other details about the company in your interaction with everyone.  The competition would not have been has lively or as fun without your presence. Thank you!"
Sarah from "Sixth Sense" in U.K. says "what an absolute pleasure it was working with you.  You took on a lot of last minute changes, had to get to grips with complex subject matter in a very short space of time and delivered your links impeccably.  You also brought energy to the conference which was of enormous benefit and from my perspective, I found you incredibly easy to work with.  So a big thank you from all of us at Sixth Sense for your professionalism and lack of diva-ish behaviour – it makes our lives so much easier."
"Tom Sullivan is magnificent! He is unique in that he kept our event rolling, made everything seem like fun yet and stayed on message so that we were able to achieve all our fundraising and branding goals. I would recommend him in a heartbeat!"  Margaret, World Market Center, Las Vegas.
Steven from DIFFA New York says:  "On behalf of Gift For Life and DIFFA, thank you so much for flying in and assisting with the  event. You did such a wonderful job with a tough crowd. Kudos!"
"Tom, you did a remarkable job. You really brought my event to life – personality, humor, energy, FUN! You were extremely flexible and focused on task, committed to learning about my client's company and promoting their target message at this event. You worked effortlessly with the public patrons, as well as with the client and my team. You were an absolute standout and spot on in your delivery! I appreciate all of your great efforts in making this event a huge success. I look forward to working with you again soon. THANKS SO MUCH!"  Liza from dynami
"At the Oprah Winfrey Show in front of countless VIP's Tom Sullivan, Atlanta's host, was invited on stage before a packed crowd to co-host the pre-show.  His energy elevated the entire room! Tom is an amazing talent and a natural born host." T. Anderson Media/Events
P. Morton from MJCCA says:  "…Charming, Hysterical and Incomparable…the dynamic Mr. Tom Sullivan. Without your incredible ability to create interesting, unscripted "chat", the event would have been "just another awards show."  If a standing ovation were possible on letterhead, this would certainly be one."