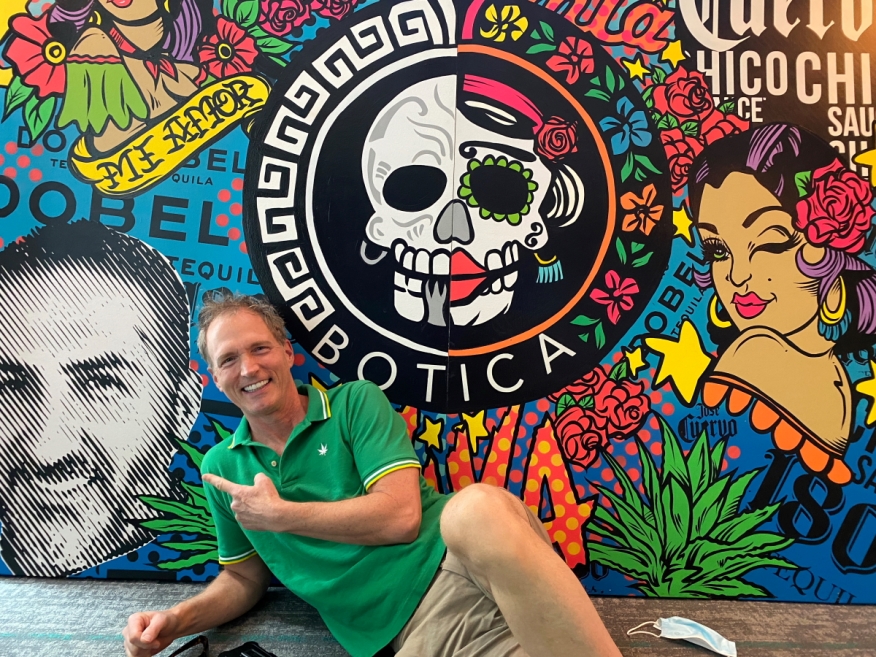 Atlanta Chef Mimmo has done it again! Following the super successful restaurants he created and sold last year, (Red Pepper Taqueria), Chef Mimmo has opened the hot new Botica located 1820 Peachtree in the former Watershed location. Botica is a vacation, your getaway for a cool vibe in an open dining atmosphere with an expansive outdoor patio overlooking Peachtree St.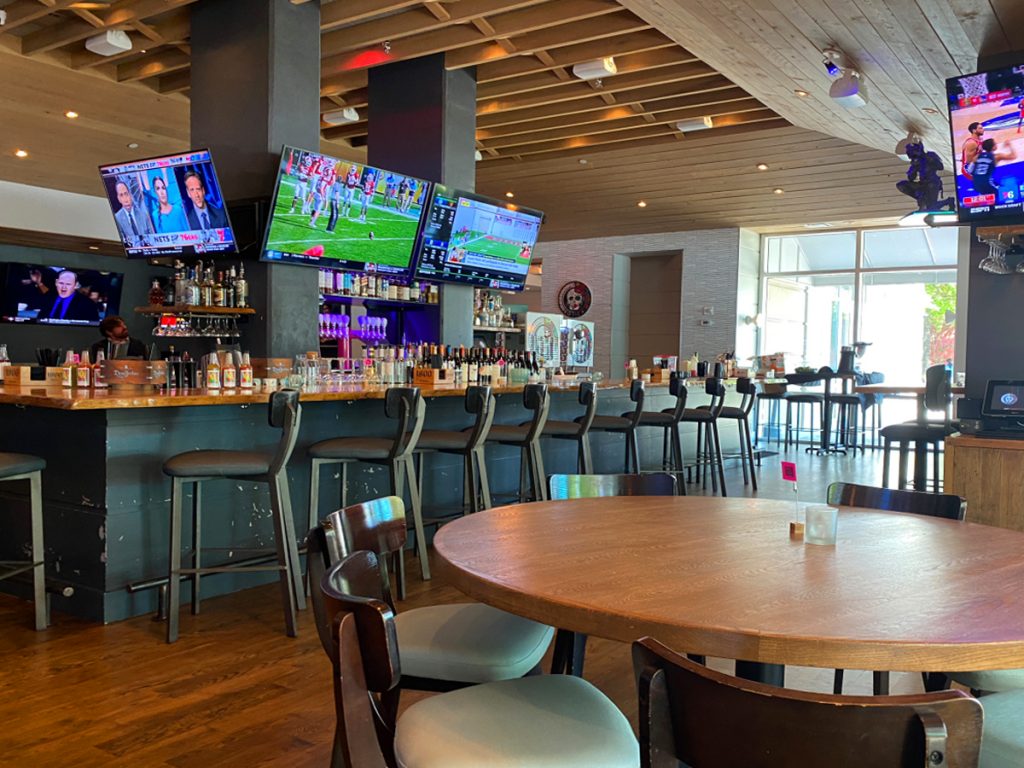 The large full bar in the center of the restaurant is the focal point for unwinding with your favorite drink. I highly recommend the Spicy Sandia cocktail that'll cool ya down and heat ya up with tequila, fresh lime juice, agave and hot sauce! The fresh wedge of watermelon is love in a glass… (topped off with a little extra love around the rim.) Or indulge in the Cliffhanger Mexican Roulette fresh lime juice, tequila and red pepper topper!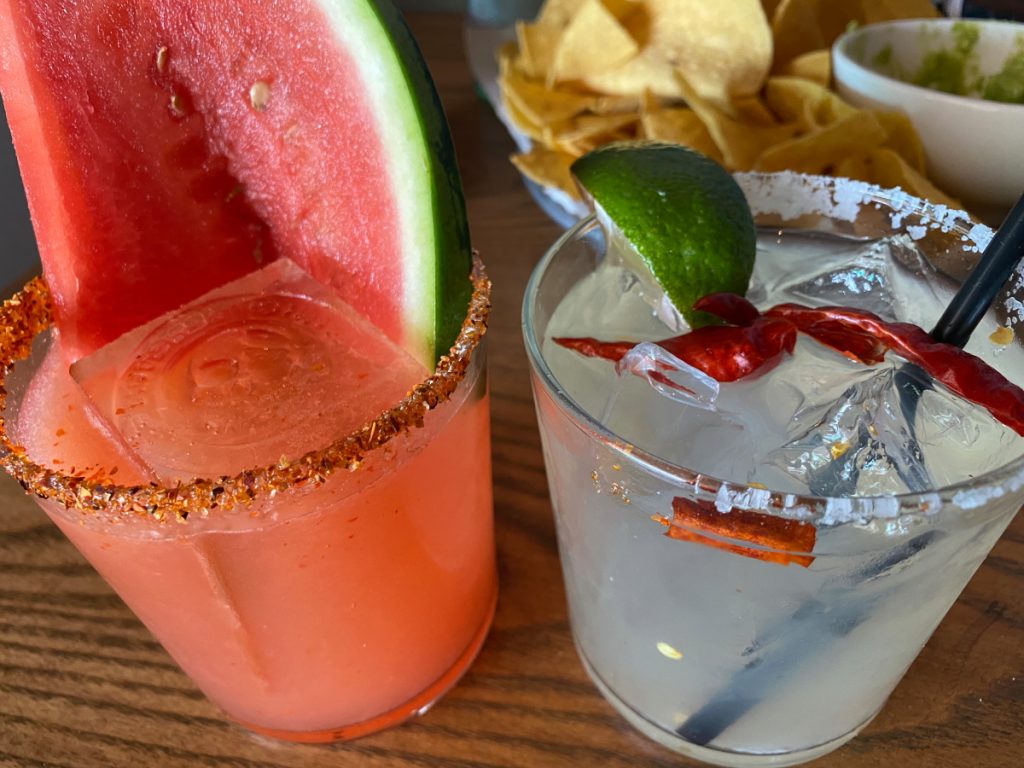 The freshly made chips arrived warm and crispy with a yummy salsa. Add in homemade guac and some of Chef Mimmo's homemade Chico sauce and Bam!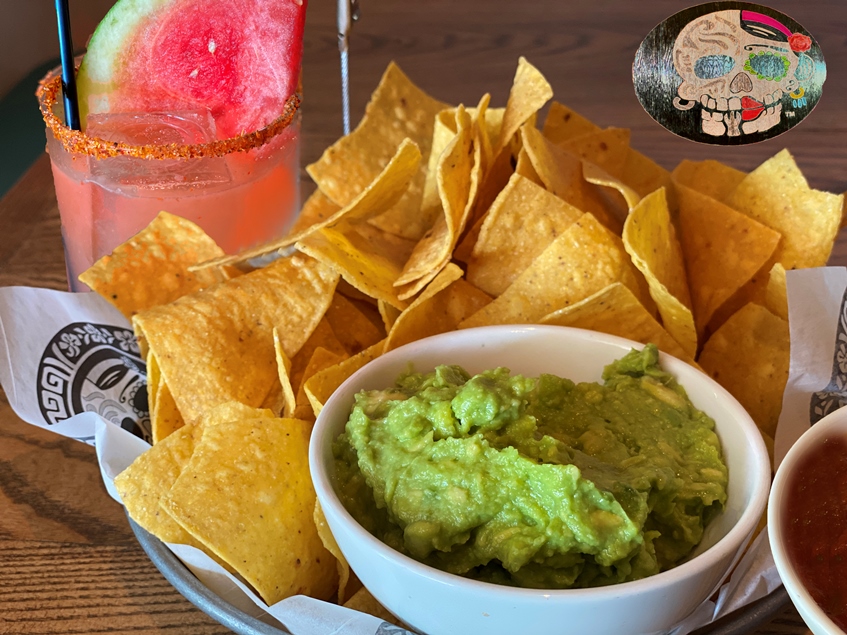 More please! Fajita Skillet with fresh vegetables, rice, beans guac. salad and your choice of shrimp, beef or chicken. Yes to all three! And the Grilled Shrimp taco please!! (BBQ Chicken taco shown also with Jalapeno corn.)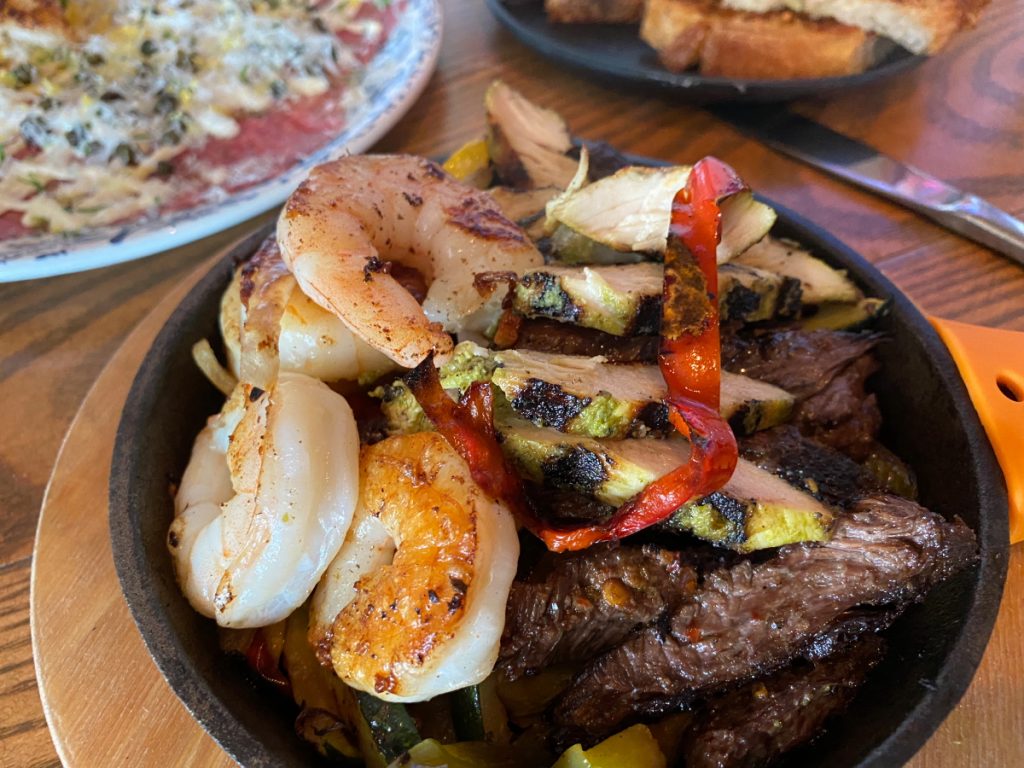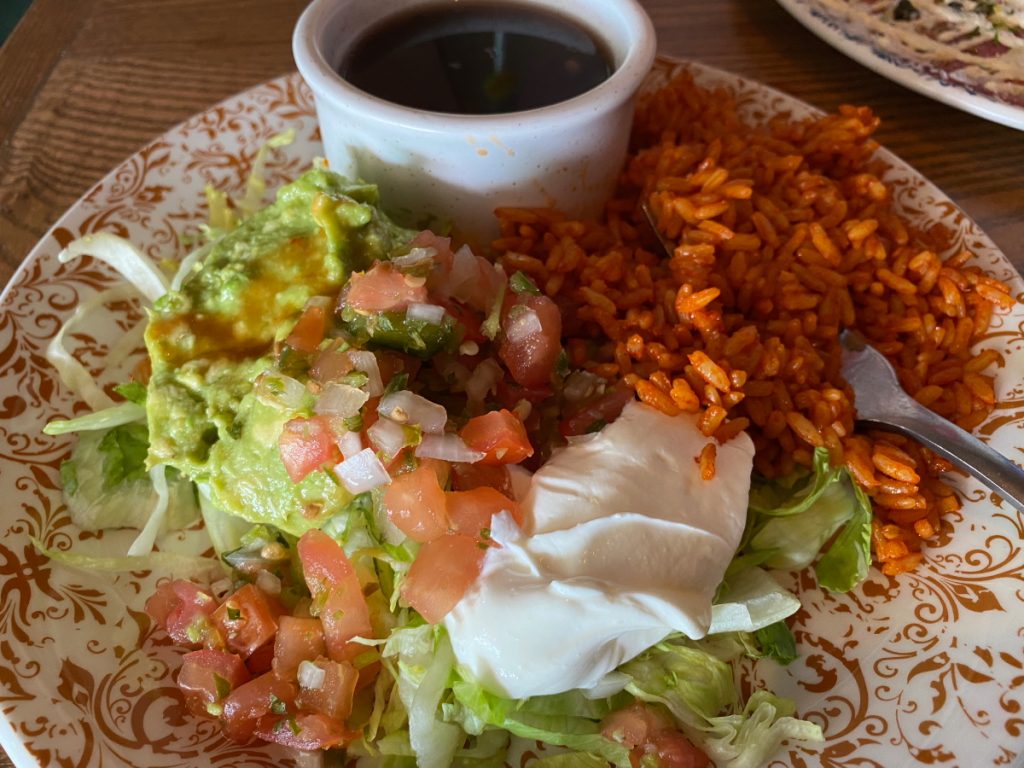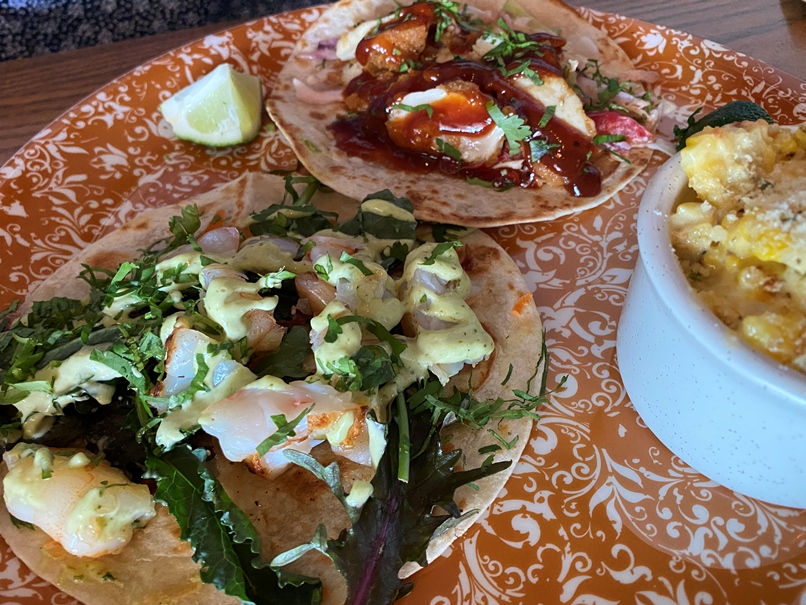 Are you still hungry?! We were lucky enough to try the latest addition to the Botica menu: Wagu Carpaccio! This delectable dish is garnished with truffle alioli, capers and manchego cheese. The homemade grilled toast is perfect.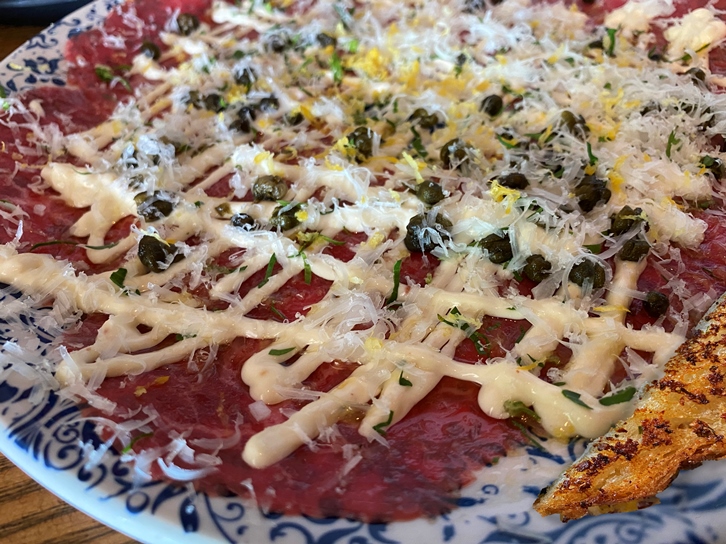 Dessert? Why not! Freshly baked Croissant Bread Pudding with a salted caramel sauce you could bathe in topped with caramel gelato and pineapple. THIS IS A PILLOW OF LOVE!!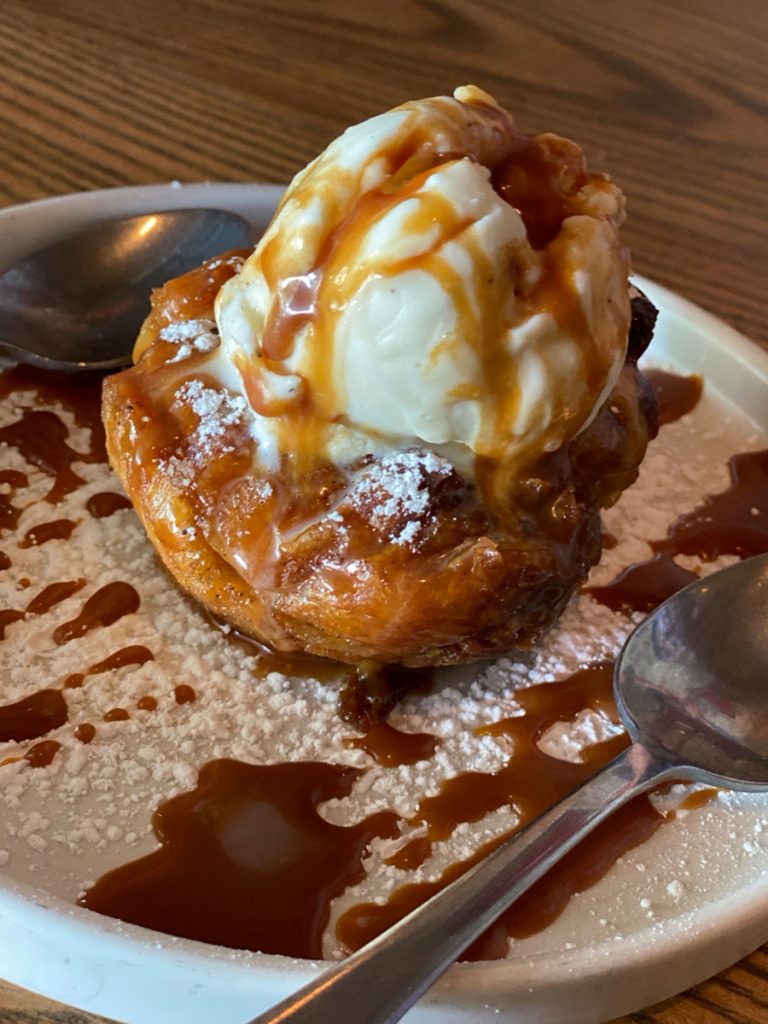 There is so much more to take in at Botica. And for everyone asking me where is a great place for weekend brunch? Now you know! (Sat-Sun 10-4) featuring Chef Mimmo's signature savory dishes and bottomless Mimosas!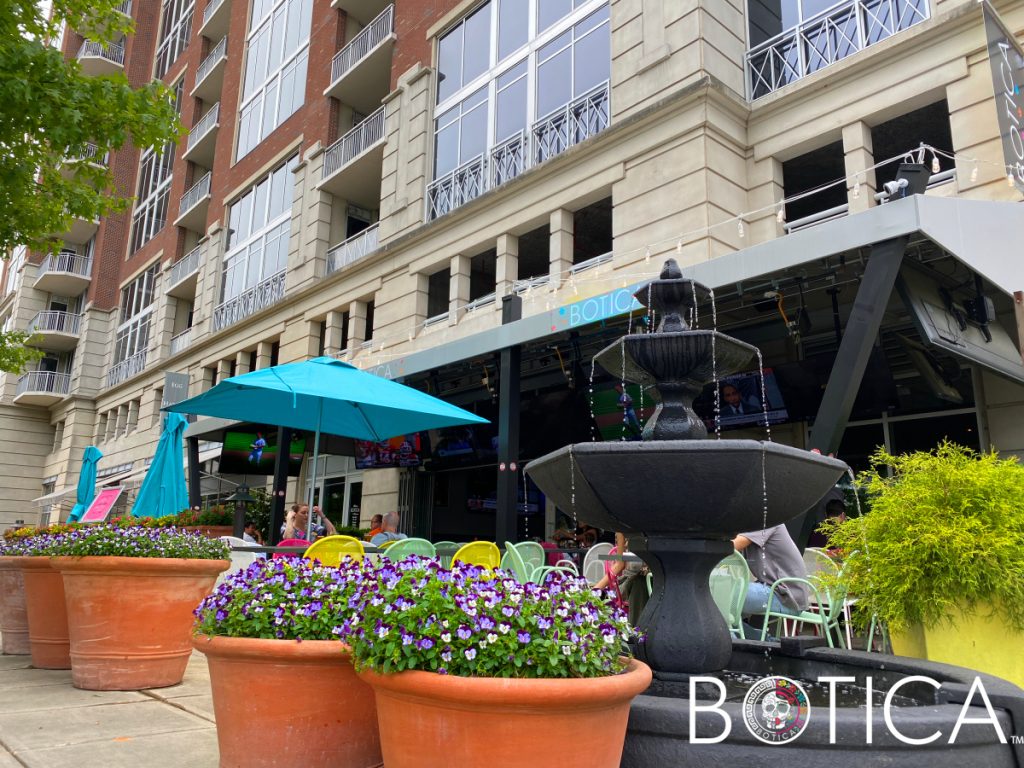 After a fun visit to Botica, continue the magic on "Tom's Bed!"