I've always loved the beach.  The sound of the crashing waves, the salty ocean breeze blowing through your hair and seagulls flying by all combine for a relaxing vacation.  But where to stay?  Recently I traveled to Florida and chose the W Fort Lauderdale Hotel.  (I have stayed at W Hotels before in different cities.  As a matter of fact, my dog Parker was invited to be the very first guest at the W Buckhead! …and he invited me! They rolled out the doggie carpet and had treats for him and I indulged too.)
I love luxury (who doesn't, right?) but some hotels have that pretentious attitude.  At the W Fort Lauderdale "whatever whenever" was their pleasure and the staff made it  MY pleasure at every turn.  Valets who smiled and greeted us at our car to the Welcome Desk upon check in (and check out) to BLISS spa, Steak954, poolside bar and concierge team.  This hotel is filled with #ServiceStars.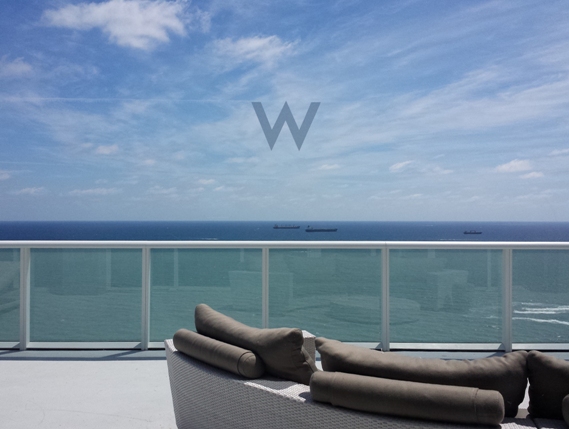 Enjoy some of my amazing W Fort Lauderdale experience…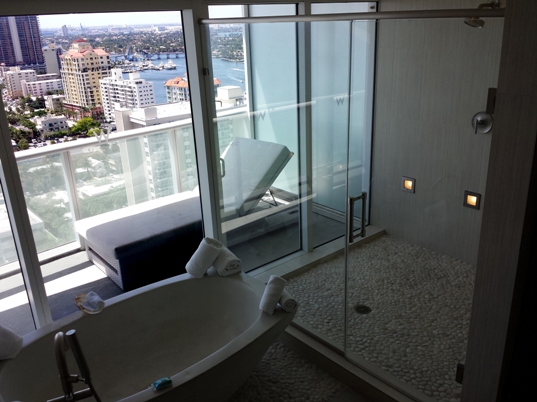 Showering with the door open and breeze blowing in brings a whole new experience!


This deluxe corner room has amazing views! Which lounge chair to use.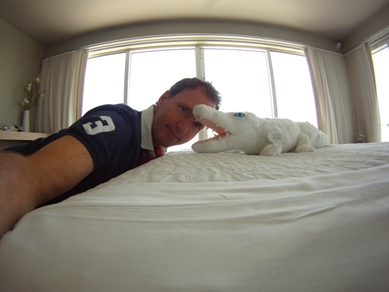 You'll enjoy the gator that greets you upon arrival.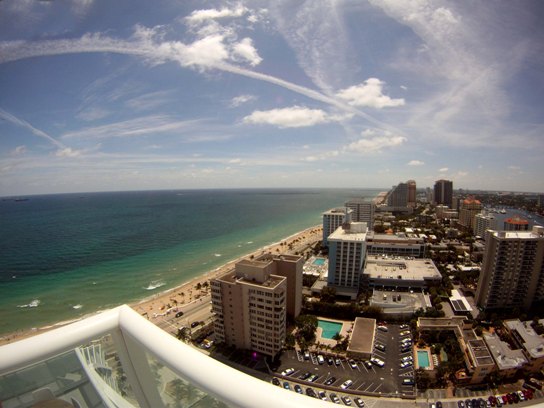 Stay on this side of the hotel for amazing views down the beach!

Sunrise from the W Fort Lauderdale is picture perfect.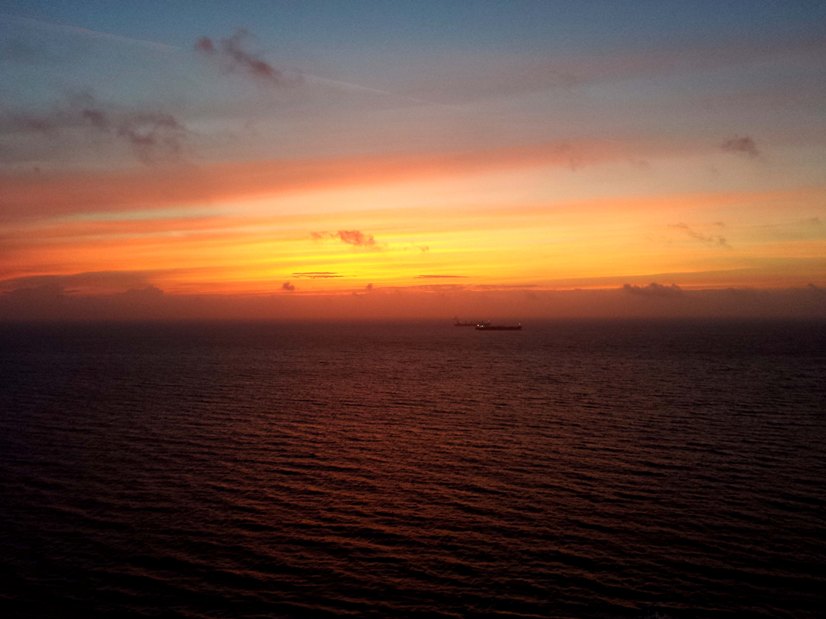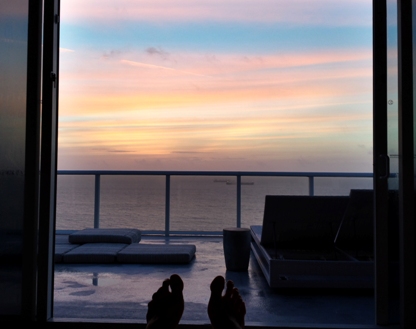 Order room service? Sure.  Do not disturb this view.  #tranquility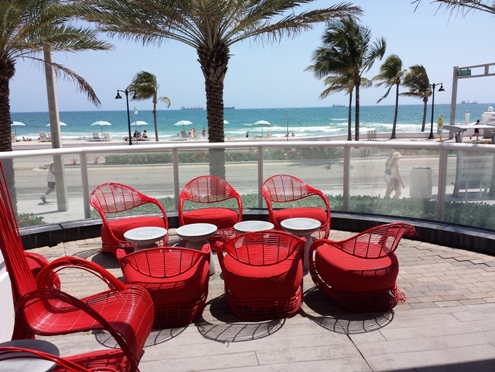 Relax here by the breakfast terrace. East access to the beach!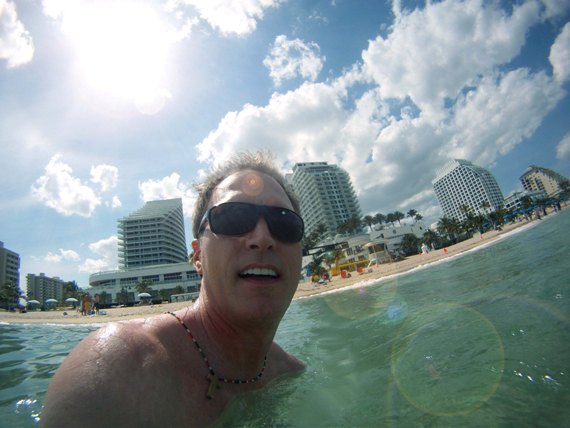 Turquoise waters: check. Soft Sand: check. Sunscreen: check. Grateful life: check.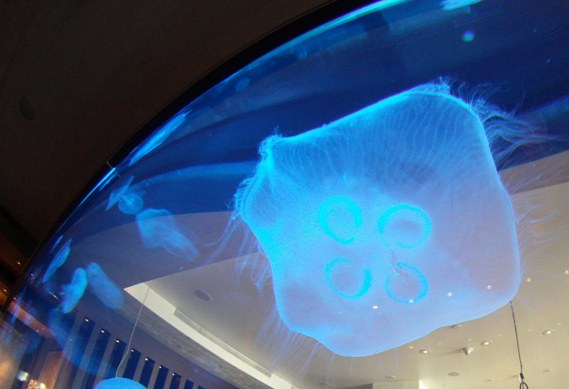 They're not on the menu but you can order with your eyes at Steak954 in the W.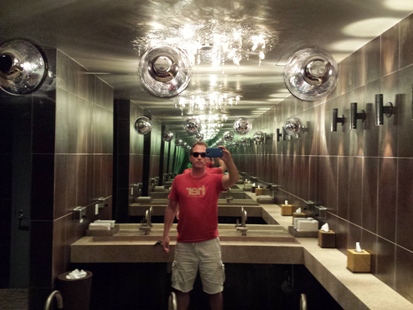 The longest bathroom in all of Florida.  Look for it at the W!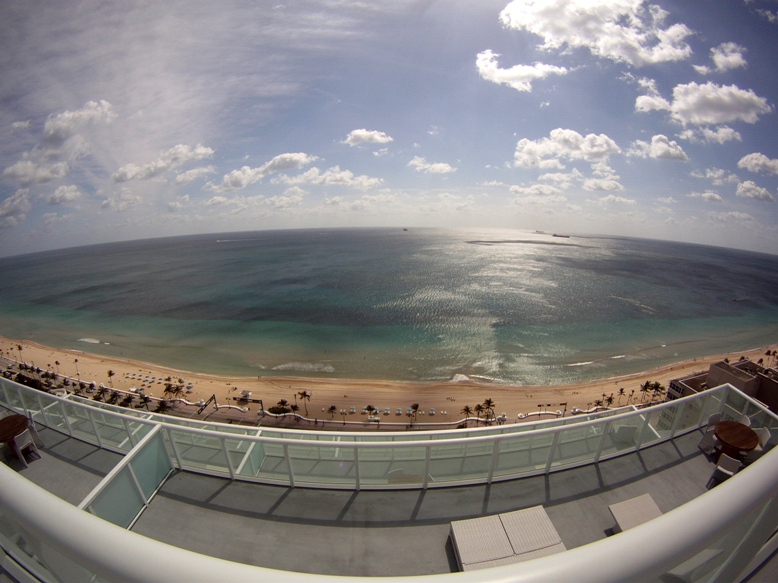 I  have a new destination in Florida.  W Fort Lauderdale is a vacation in itself.  Find yours here! See you at the pool?
You could maybe stay at W Fort Lauderdale for FREE! Become a Preferred Guest HERE!
Please join me on another journey HERE!
Tom Sullivan is a Television Host and Corporate Emcee based in Atlanta Georgia. Tom annually hosts Taste of Atlanta "Chef's Table" where he shares his love of food with local Chef's.