30 Acres of the Atlanta Botanical Gardens are all lit up for the holidays!  More than one million beautiful Christmas lights line trees, shrubs, gardens, lawns, palms, animals and more nightly November 16th through January 4, 2014.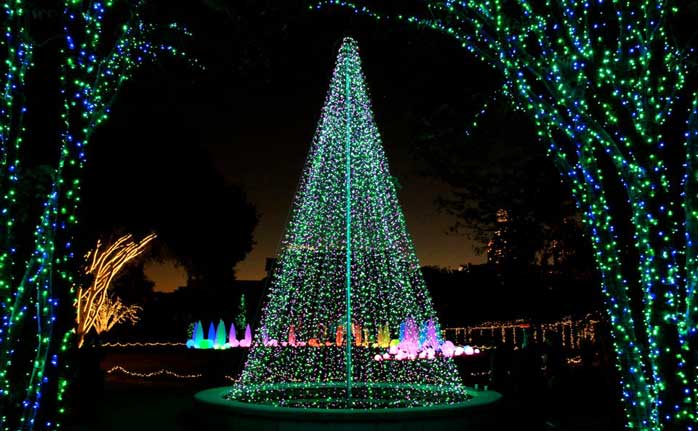 On my recent visit, the moon was putting on it's own light show as I sipped warm apple cider and hot buttered rum. Come along for my visit or better yet, see the beauty for yourself!
For more information and hours of viewing, please click here.

See the Atlanta Botanical Gardens in the Spring here!!