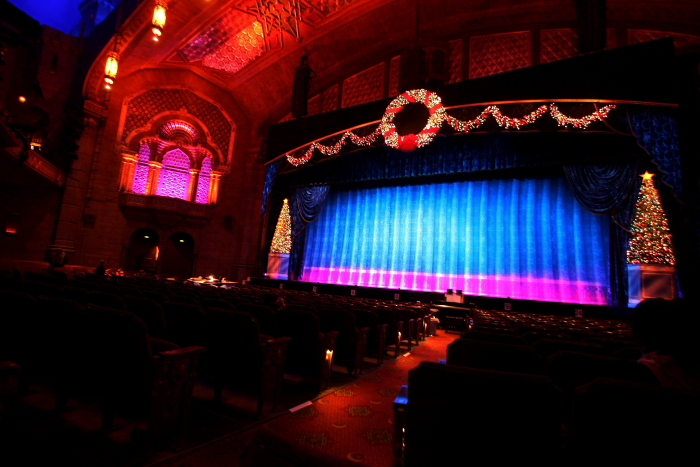 I had the honor of attending a private full dress rehearsal for the Radio City Rockettes as they prepared for opening night of the Radio City Christmas Spectacular.  I love this show! Being huge fan of Christmas and the holidays, I found myself smiling ear to ear as Santa and his sleigh made an entrance with of course his tiny reindeer Rockettes leading his sleigh!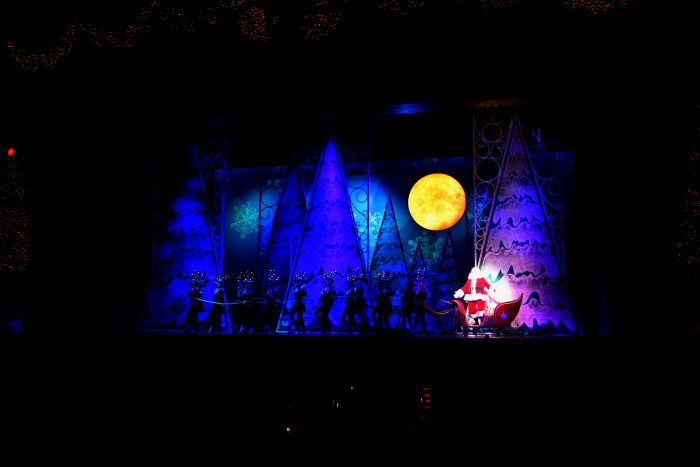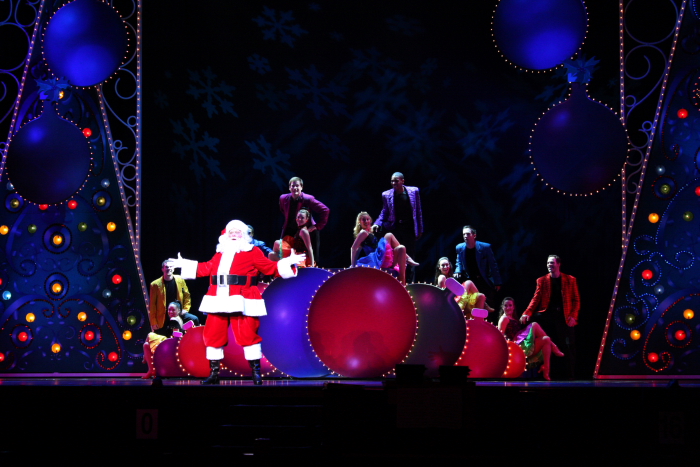 And then the unveiling of the world famous Radio City Rockettes and those incredible legs!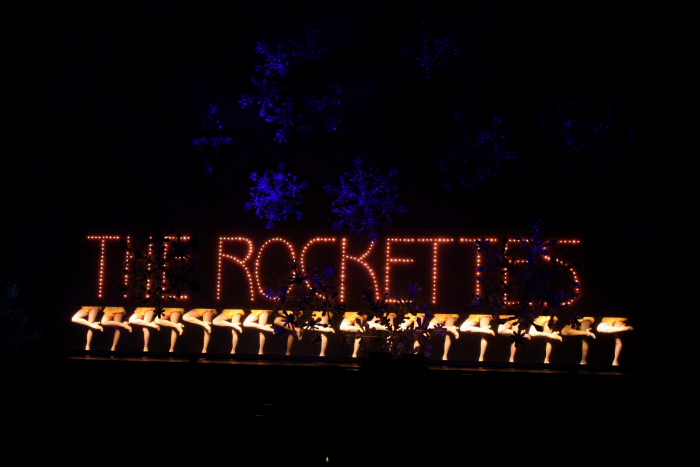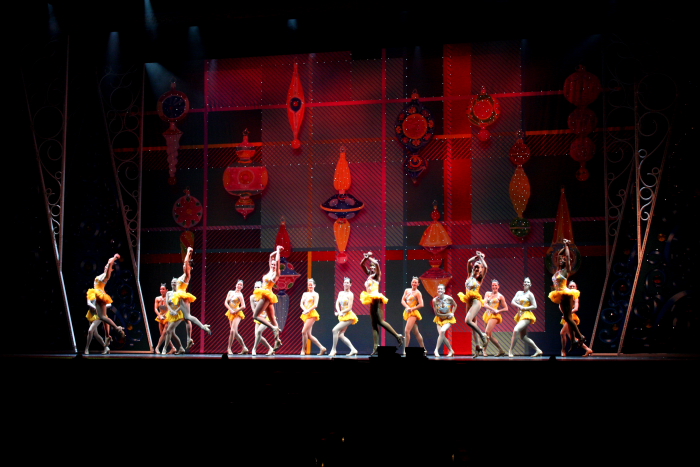 Check out the lips on this bear–Pucker up for the holidays!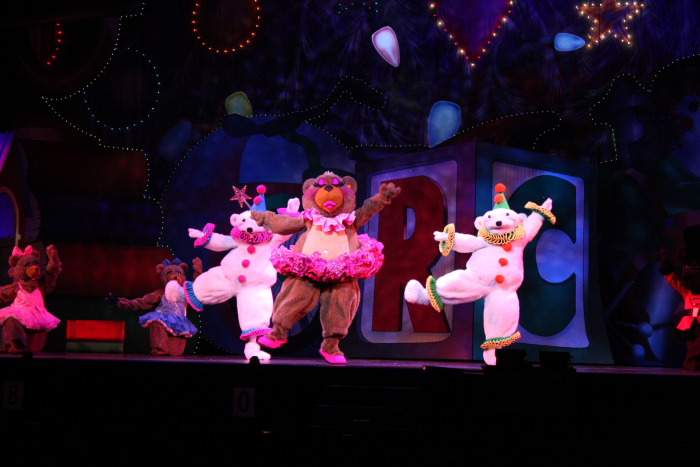 My favorite scene in the show is the Toy Soldiers.  Rockettes learn to safely fall down once "shot" and the secret to walking like a toy soldier? Keep your leggs straight and no bending at the knees.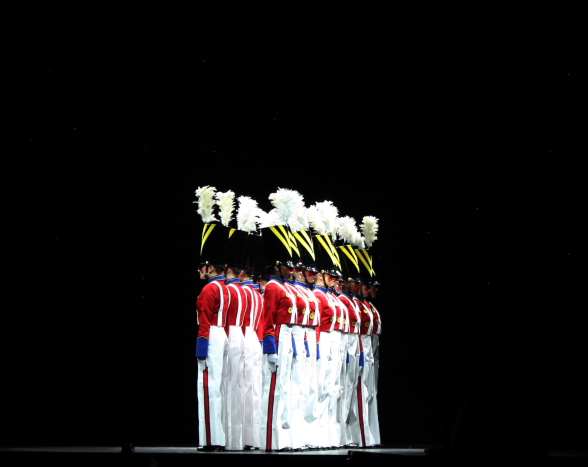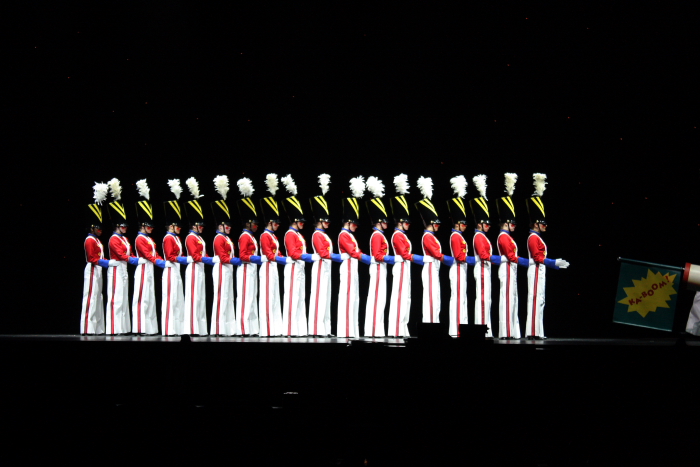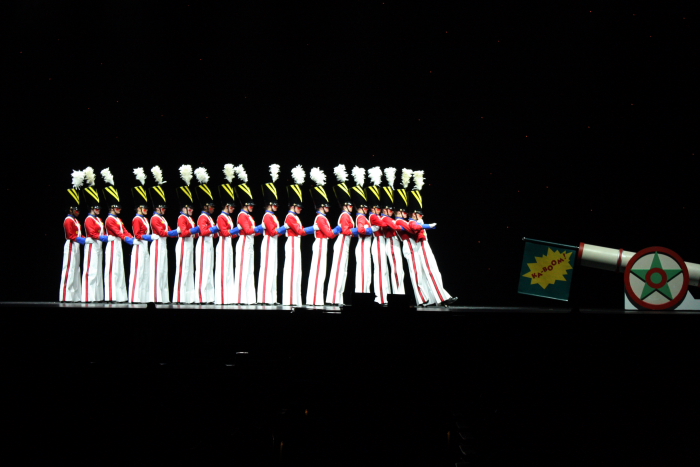 This is the tricky part!  How to fall so no one gets hurt?  (Tons of practice and a secret male toy soldier in back.)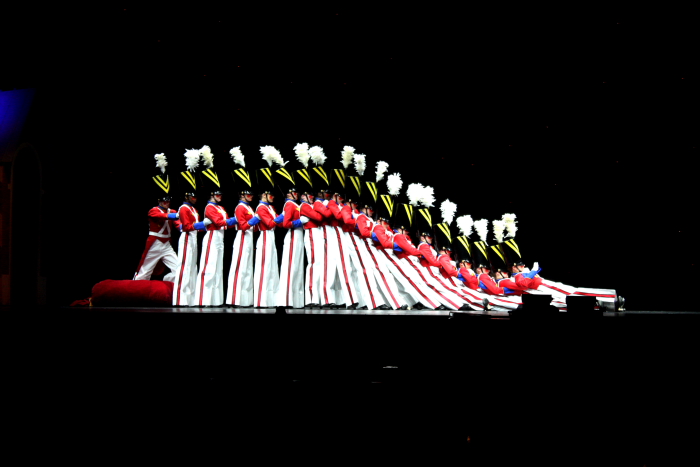 Before you know it Santa's back and has transported us to New York City for the Holidays!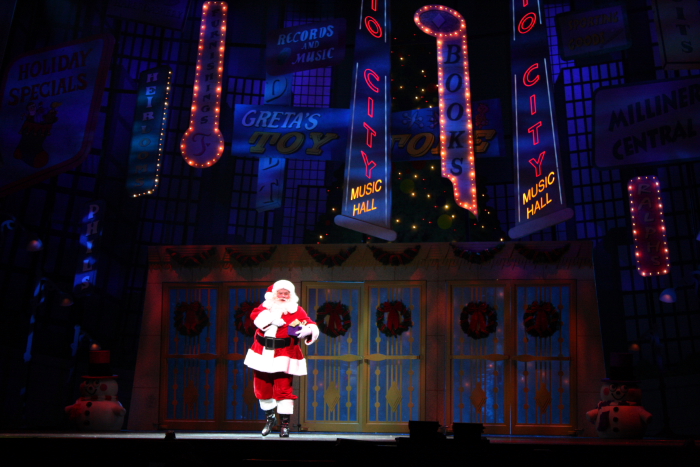 And who else loves to wear red?  Santa's elves of course…but who knew they had legs like this!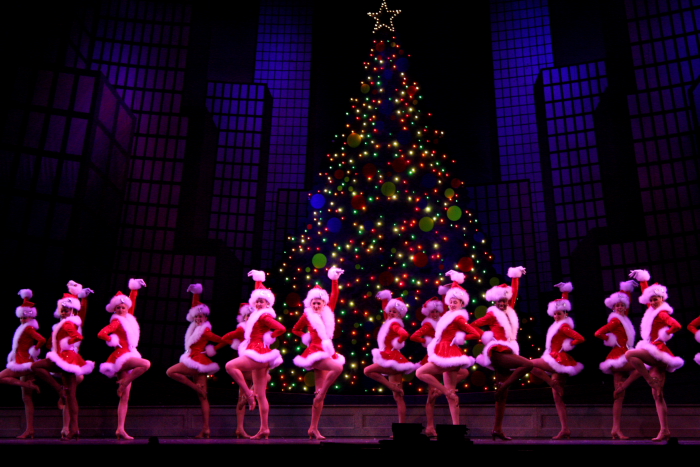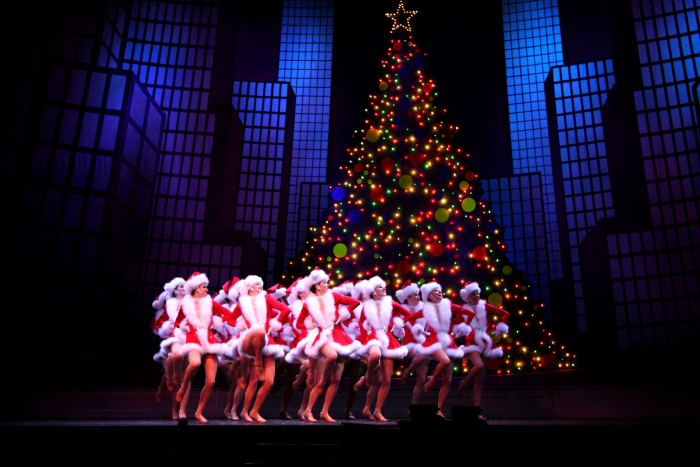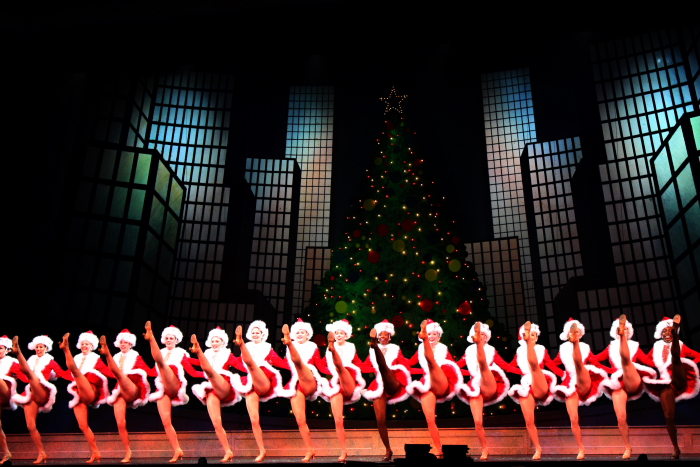 Over 300 kicks a show per Rockette and you have to be able to kick to eye level…so limber up!  An another Rockette secret?  During kicks, the girls do not hold onto each other.  Safety!
Treat yourself, friends, family to an early Holiday gift.  The Radio City Rockettes Christmas Spectacular is absolutely FANTASTIC!  You'll love the feeling you have once you are there and see the magic of Christmas come alive in true Rockettes style.  And yes, there is a chance of snow the entire run so dress warmly!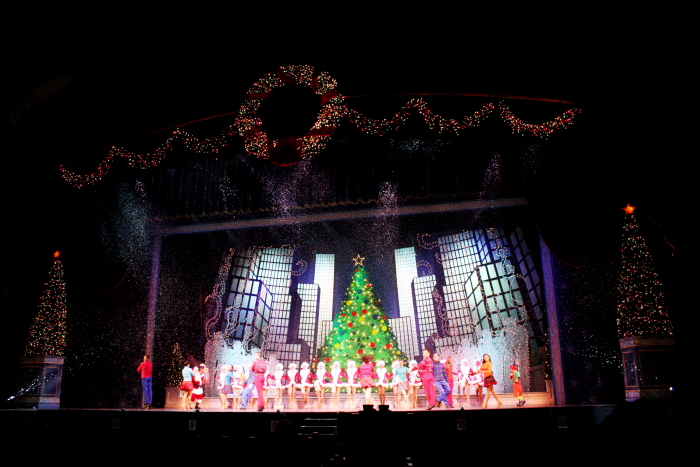 Look for Atlanta's own Carolyn Simpson from Duluth, GA.  A UGA grad, Carolyn has been "hunkering down" as a Rockette since 2005.  Thank you Carolyn for my behind the scenes tour.  The show was pure magic!