Located in Roswell, (just EAST of GA 400 off exit 7– in shopping center across street from fire station) Foundation Social Eatery is an amazing #Foodie destination.  Chef Mel and his team de cuisine are creating food that is made with love.  You taste it in every bite.  Layers of flavors and textures that are visually stunning as well.  Every bite is a well read story that takes you on a journey of culinary bliss!  Pair that with a great bottle of wine or drink from the full bar and you've got a treasure in Roswell that ranks as one of the best restaurants in the Atlanta area. Chef Mel has over 15 years experience in kitchens from legendary Bacchanalia to Century House Tavern. 
The Mushroom Ravioli is absolutely impeccable. I ordered two! Smooth and tasty with just the right texture.  Order this while you can! I am serious.  THIS is a creation beyond words.
The Berkwood Farms pork shoulder with bacon melted in our mouth.
Wood oven roasted chicken was even better than I imagined with a distinct delicious flavor.  Chicken has never tasted this good.
I really love Sea Bass and was looking for a different presentation than Hong Kong style and I found it!  Crispy, flavorful and moist on top of a white bean fennel ragout that rounded it all out.  Loved the olive relish on top!
The burger is ground fresh daily from "happy" cows that roam the hills of a farm in Tennessee.  You can taste the difference of grass fed beef in every bite.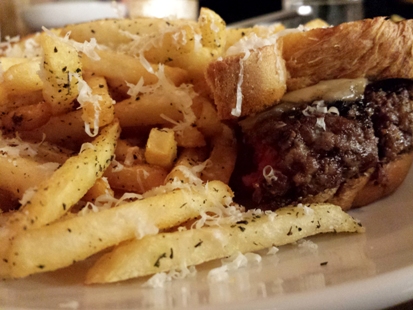 There's an underlying aesthetic theme throughout the restaurant of rebar which makes for some cool wine racks and design throughout the restaurant.  But Chef Mel, wife Sandy along with a great team are turning out food that is the real foundation in this foodie destination.  1570 Holcomb Bridge Rd, Space 810, Roswell GA. 30076  Phone 770.641.8877
Ready to taste more of the best?!
Tom Sullivan is a Television Host and Corporate Emcee based in Atlanta Georgia. Tom annually hosts Taste of Atlanta "Chef's Table" where he shares his love of food with local Chef's and a hungry audience.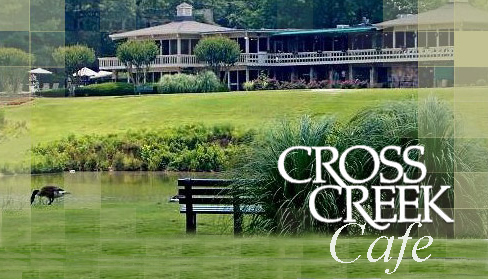 There's a little hidden gem of a restaurant that will keep you coming back for more.  Cross Creek Cafe is tucked away in the Cross Creek community located off Bohler road in N.W. Atlanta.  Sharon has operated the restaurant for over 17 years now and serves up delicious southern fare.   On my recent visit I enjoyed sauteed catfish, squash casserole, collards, fried pickles, cornbread and glass of wine all while watching the Canadian geese and ducks play on the lake by the 10th green.
(Look for the white Canadian geese which I have never seen before!)  The prices are affordable too and the staff is friendly and attentive.  Thank You to Cheryl and Melissa for always taking great care of us! Enjoy a full bar with live music and even trivia on Tuesday's! Ask bartender Thacker to make one of his amazing dirty martinis!  If you enjoy Colonnade on Chesire Bride or OK Cafe you'll love Cross Creek Cafe.
Still hungry? Taste this!!
Tom Sullivan is a Television Host and Corporate Emcee based in Atlanta Georgia. Tom annually hosts Taste of Atlanta "Chef's Table" where he shares his love of food with local Chef's.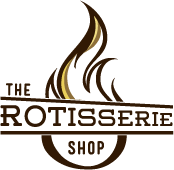 Appearances can be deceiving sometimes and from the outside you may think this is a store selling grills and accessories but in fact it's a delightful secret (but not for long) that features truly fabulous food created with love.  Husband Chris and wife Carla began their training in New York learning from the best including CIA and the renowned New York Restaurant school.   This dynamic team is serving some absolutely amazing cuisine (yes, their food deserves this elegant name!)  in the Kennesaw area.
The Rotisserie Shop mission statement formally reads "The Rotisserie Shop is a chef driven eatery using all natural meats and locally sourced produce. While the menu consists of rustic and humble menu items, the care and quality going into each dish is sure to provide a unique gastronomical experience."  In a nutshell, this is Chef crafted food made with pure love of every fresh ingredient.  This is the kind of food for foodies that makes you get up on the table and throw your arms up in the air and rejoice!!
On my first visit I was hungry so I sampled.  I began with the seasonal Kale salad featuring fresh farm raised free range chicken out of the rotisserie.  Their rotisserie chicken is their signature and likely so; extremely moist and like buttah! (that's butter with an uh.)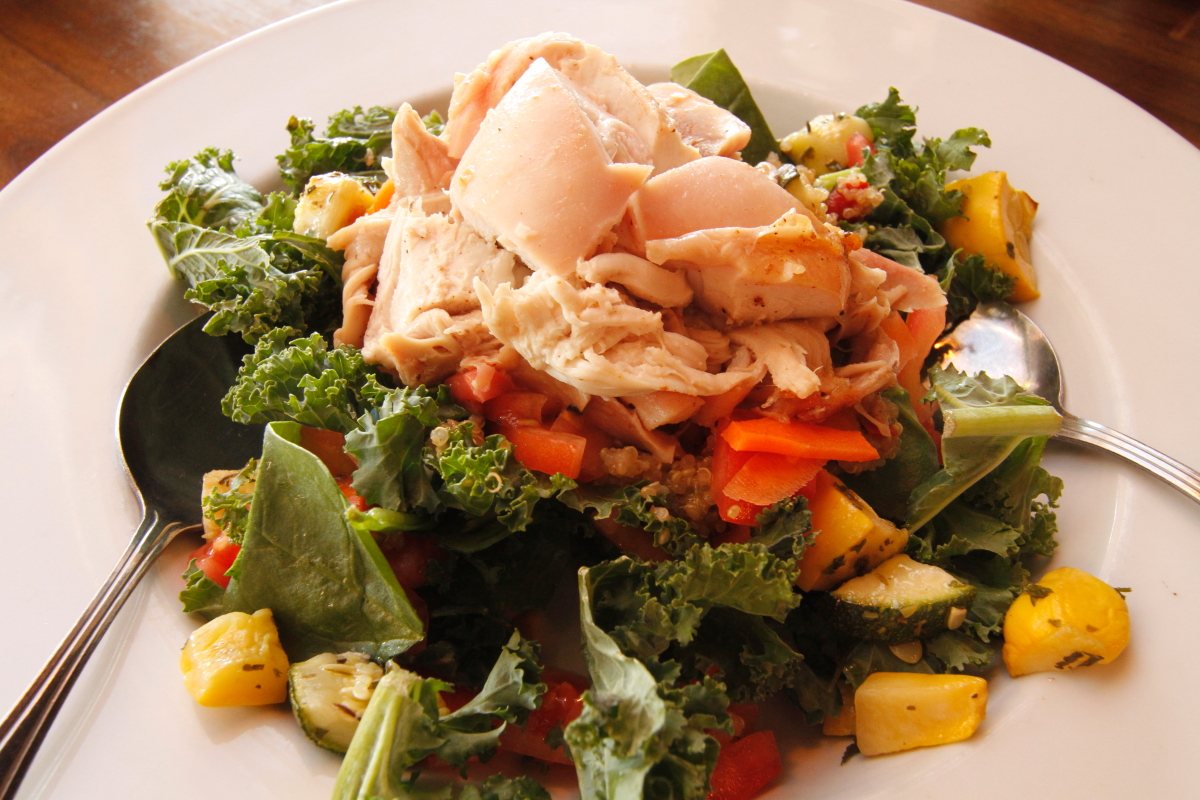 Feeling in the mood for grits (and who isn't) I devoured the Georgia Shrimp and Stone Ground Grits.  Seared shrimp, roasted tomato butter sauce (I could bathe in this stuff!), crispy andouille sausage and creamy stone ground cheese grits.  Ohhhhhhh my.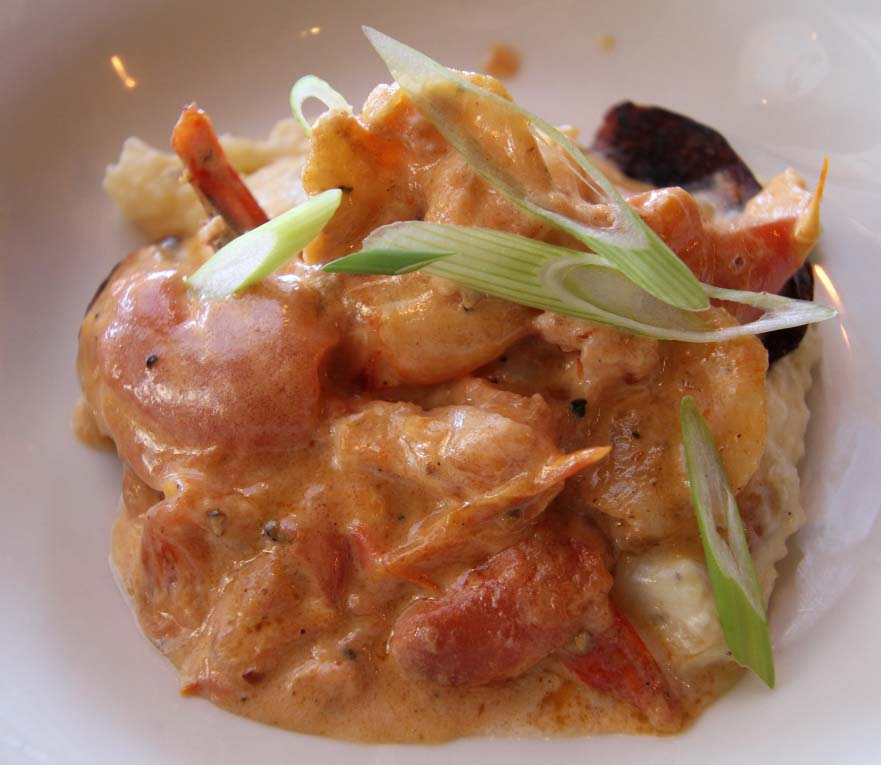 Feeling empowered I effortlessly transitioned to the Chicken and Waffles!! Might as well, right?  Crispy chicken strips, buttermilk waffle and maple pecan butter and of course pecans.  (It's like having your dessert and dinner all in one!)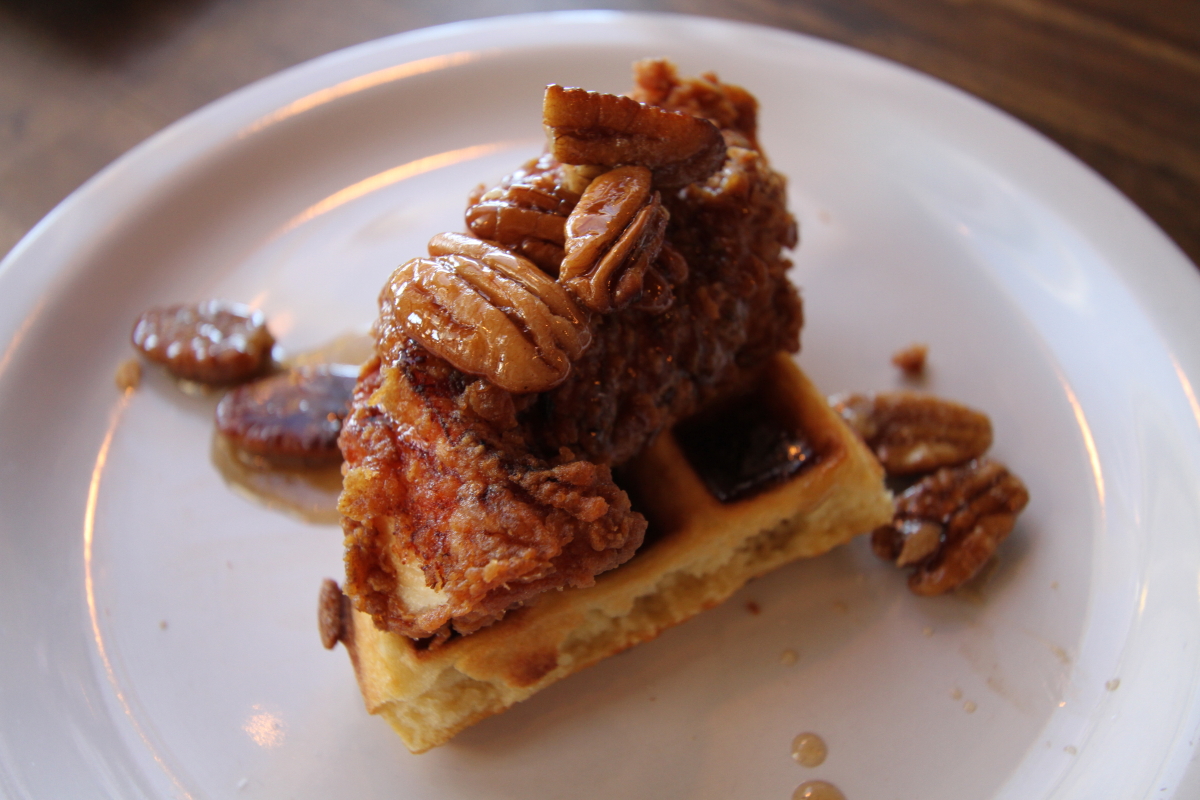 Try the sides Tom? Why yes, please! Loaded Potato salad is like a loaded baked potato.  #Yum. Pickled Cucumber Salad and Jalapeno Cole Slaw were spot on.  Finally, a true Jalapeno taste in a cole slaw labeled as such.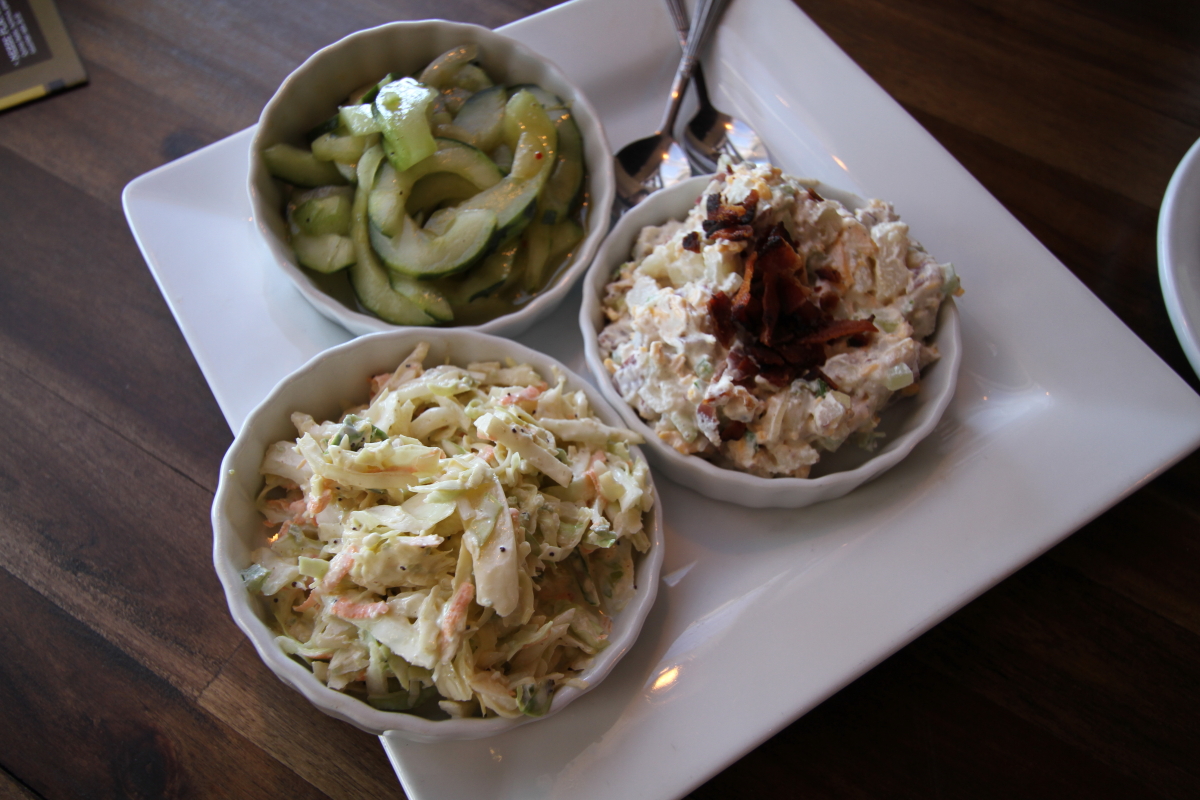 And yes, I saved the best for last.  The best wrap I've ever had.  Introducing the Mezze Chicken Wrap my friends.  Featuring the signature Rotisserie chicken succulently layered with fresh spinach, tomatoes, onions and the secret (between you and me) Lemon Parsley dressing.  I could bathe in this sauce too!  This dressing immediately circles your taste buds and announces GET READY! Prepare for culinary cuisine coolness that will rock your taste buds…smooth and sexy (really!) that made me drool.  (I'm no baby!)  The thin bread is so soft and melds perfectly with what's inside.  Please just stare at this. (But not while driving.)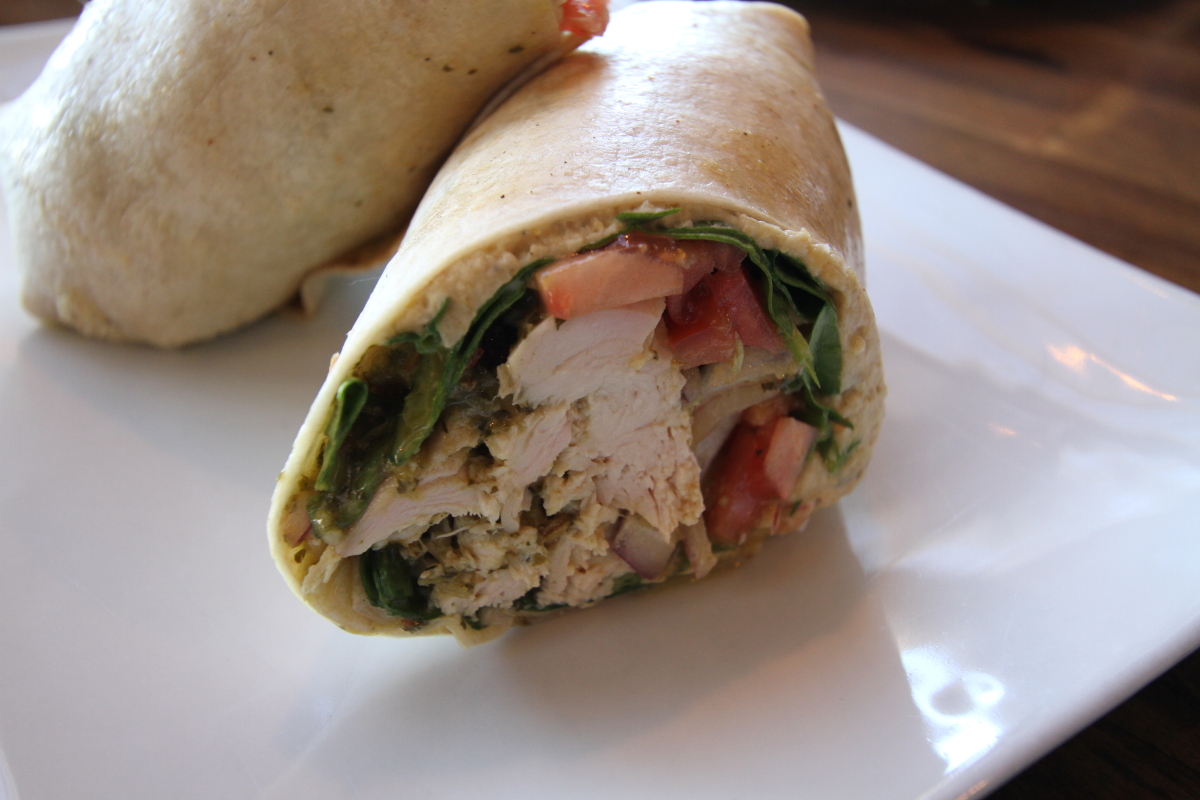 Hopefully I've wet your mouth with desire so please accept my invitation to try the best restaurant outside of Buckhead in a long time.  To find The Rotisserie Shop click HERE.  They're located 2615 George Busbee Pkwy NW, Kennesaw, GA 30144 (across the side street From Town Center Mall.  Left side of the mall in a strip shopping center.)  Enjoy the outside patio too!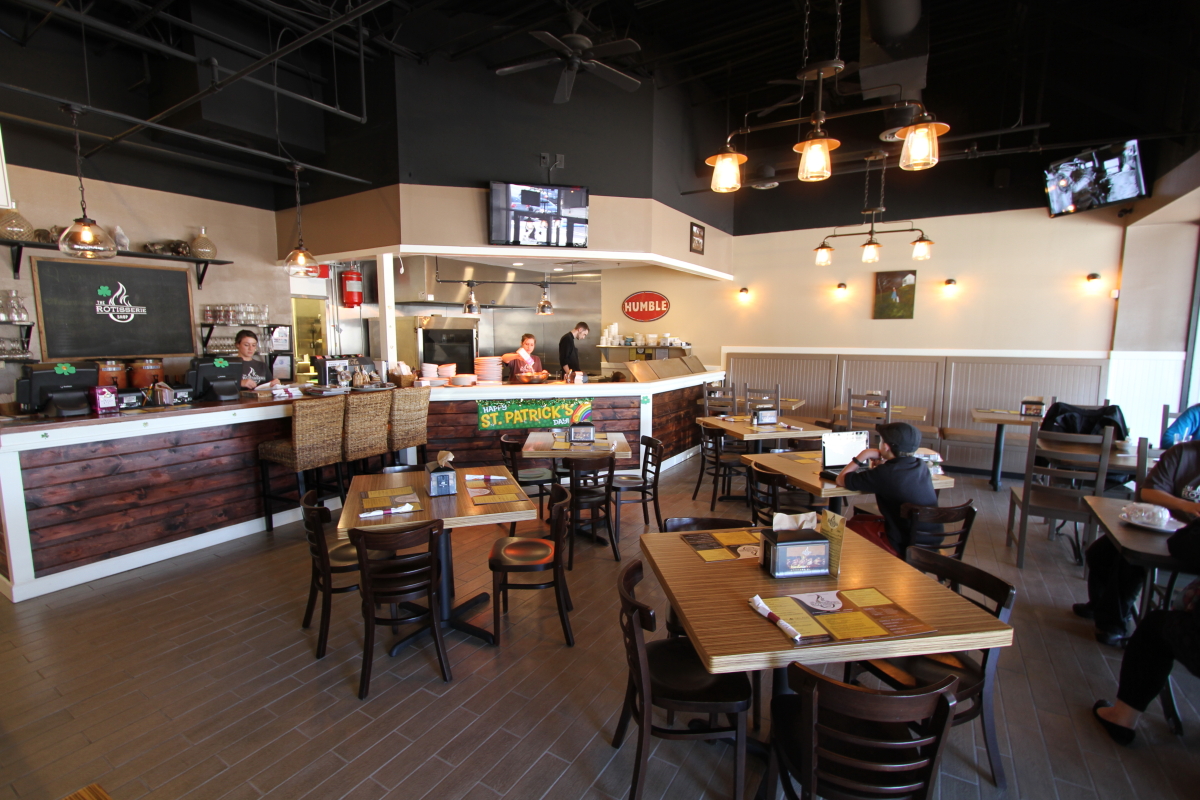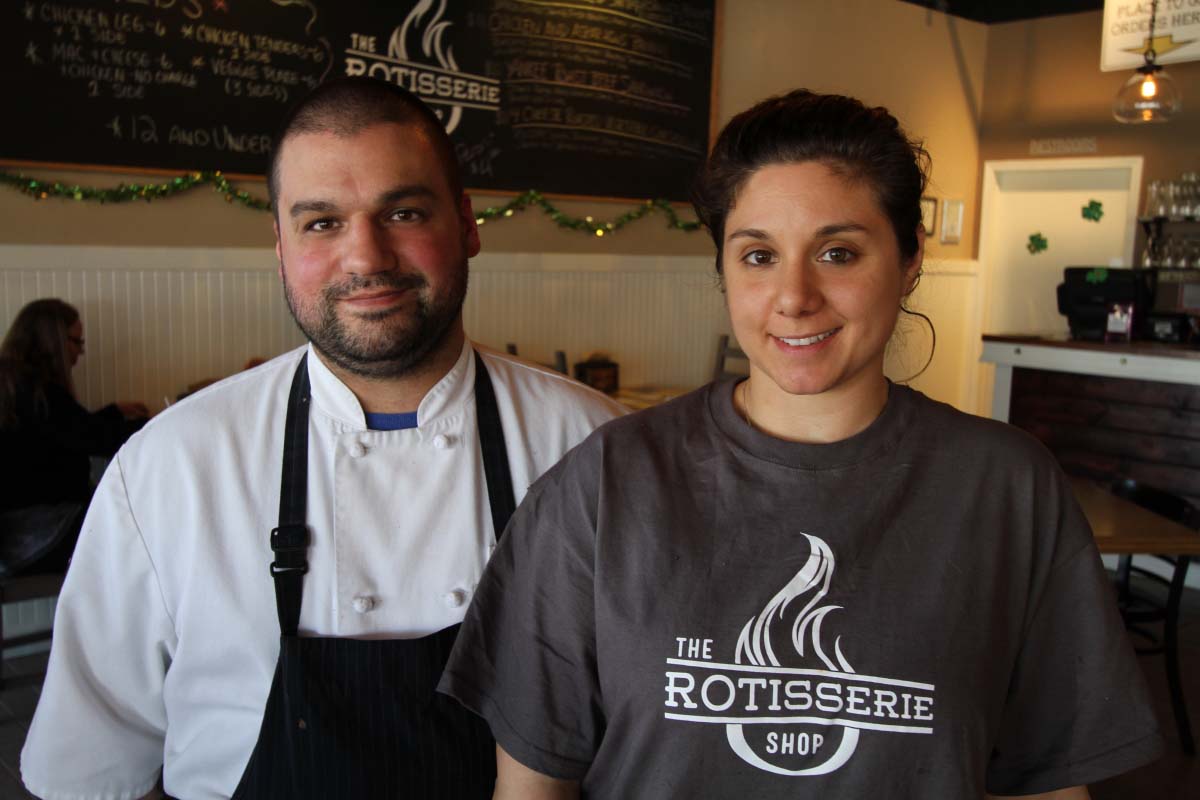 Did you know you can get a meal for a nickel?
Tom Sullivan is a Television Host and Corporate Emcee based in Atlanta Georgia. Tom annually hosts Taste of Atlanta "Chef's Table" where he shares his love of food with local Chef's.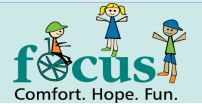 Live Auction items HERE!
FOCUS understands and supports the unique needs of families with children who are medically fragile or have significant developmental or physical disabilities. FOCUS offers comfort, hope and information to parents; accessible recreational and social programs for children and teens; and fun, inclusive activities for the entire family.
I am proud to Host and Emcee the Focus gala honoring Skip and Angie Weiland.  Their cumulative work with Focus spans years and years.  I wanted to share Skip's speech during a FOCUS gala that is an inspiration for anyone with special needs children.
Pinball Wizard….
by Skip Weiland

Parent Speaker at the Annual "For the Love of Children" Dinner, Dance and Silent Auction
"He seems to be completely unreceptive.
The tests I gave him show no sense at all.
His eyes react to light the dials detect it.
He hears but cannot answer to your call.
His eyes can see
His ears can hear his lips speak
All the time the needles flick and rock.
No machine can give the kind of stimulation,
Needed to remove his inner block.
I often wonder what he's feeling.
Has he ever heard a word I've said?
Look at him now in the mirror dreaming
What is happening in his head?"
That conversation between the doctor and Tommy's father in The Who's 1969 rock opera might well have been with one of our doctors as we frantically searched for answers to the physical and cognitive delays of our son Bret.  In the story of Tommy, a deaf, dumb, and blind boy creates a following by mastering a pinball machine, and the world discovers the beauty within of a special person that can only love. In the story of my son Bret, our family and friends have discovered the beauty within ourselves by sharing the love of a child who, like Tommy, seems deaf, dumb and blind, yet amazingly, he finds ways to express himself and bring out the best in all of us.
As many of you, we understand the everyday challenges of raising a child with special needs.  Going to dinner, a movie, or on vacation as a family can be difficult, to say the least.  Bret's brother and sister have missed their fair share of events due to a canceled babysitter, or an episode of undiagnosed, hysterical screaming, as we worried a neighbor might call the police for child abuse.  I know I'm not the only father here tonight that changes diapers for a 9 year old, or gets kicked in the groin by the right foot while frantically trying to get the left shoe on in time for the school bus. 
That said, I can't imagine life any differently.  Like Ashley Smith, who said she believed she was chosen in order to end the violence of an armed gunman, maybe we, all of us here tonight, were somehow chosen to share life with some very special people who help US to see, and hear, and speak.  It is us that ASK of our children: "See me, feel me, touch me, heal me."
When I was asked to speak tonight on how my life has changed since the birth of my special needs child, I was thrilled.  What parent does not like to speak and brag about their children?  Last weekend my wife, Angie, yelled from our son's bedroom, "he pulled up to standing by himself, come see this."  The joy and amazement in her voice was unmistakable.  We had waited nine years for this. Yes, nine years, not nine months.
Our son Bret turned 9 in March.  He is extremely delayed both physically and cognitively, and has no diagnosis.  After an unremarkable pregnancy and delivery, we were shocked into the reality that this was not the vacation we had been planning! Indeed, with a list of ailments like hypotonia, strabismus, pervasive developmental delay, severe curvature of the spine, this has not been a vacation at all, rather "a long strange trip."
Well, our unexpected "detour" put our entire family into a new and unfamiliar world.  We were told to start therapies when Bret was five months old: physical therapy, occupational therapy, and speech therapy.  We have never stopped.  I sometimes wonder if I could find a new career as a backpacking therapist. There's been a trip to Florida to investigate hyperbolic chambers and several trips to swim with dolphins.  Parenting a special needs child is not a job, it's an adventure! 
Has my life changed?  Without a doubt!  Spending a week in the hospital when our son stops eating and drinking because a cold turns into the flu can be a bit overwhelming.  When Bret screams with pain, but can't tell us what hurts, our stress level becomes a bit elevated.  Other times, when I pick Bret up, and he puts his head on my shoulder, and pats me on the back, I'm in heaven.  When aunts, and uncles, and cousins, and friends come to our home, and get on the floor to play with Bret, I couldn't be prouder.  When my 17-year -old son and 15-year-old daughter hug and kiss their 9-year-old brother, I swell with pride and joy. 
My life has changed in more ways than I can say.  Most of the changes have been positive, some have been more difficult.  All in all, I feel very fortunate.  I've met some beautiful people and seen some true miracles these past nine years.  Through FOCUS, we have discovered our extended family.  We share our children with other special families, and we are privileged to meet typical families that share their time with our community.  At FOCUS, it seems there is always someone who has already experienced our current catastrophe.
The FOCUS monthly respite program allows families, like ours, four hours to go to a movie, or dinner, or just time to give some special attention to each other.  Today, it allowed me clean up the house and then chauffeur Bret's sister, Rachel, around while she discussed the meaning of life on her cell phone with a friend she was meeting 10 minutes later at the mall.  When I dropped Bret off this morning, HE was overjoyed to have a little respite from the rest of his family.  Each summer, at FOCUS Camp Hollywood, our children have the opportunity to experience a week of art, music, science, cooking, and other cool projects at summer camp just like any typical child. 
On behalf of my entire extended family, thank you all for being here tonight and for your continued support of FOCUS.  I see the world quite a bit differently today than I did nine years ago.  Now, I seem to see a little Pinball Wizard in all of us.
You can learn more about FOCUS and their endless love HERE.
Watch my most memorable images of my Dominican Republic mission trip with SERV International.