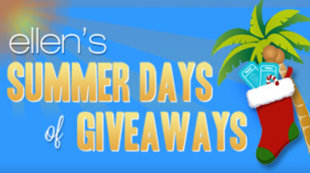 So Christmas came a lot earlier this year when last month during a hot July day I received a call from The Ellen DeGeneres Show!  "Hi Tom, this is ___ from the Ellen DeGeneres Show."  My first reaction was contained excitement.  "Please call me when you get this message…."  Of course I IMMEDIATELY called and left a message and when she called back I got the incredible news!  "We loved your picture and what you wrote so you're a winner!!"  I was hoping she was referring to 12 Days of Giveaways but I had to ask her (I enter a lot of Ellen's contests)  and when she said 12 days I was like a kid seeing Santa for the first time!! (Good thing there were no camera's rolling.)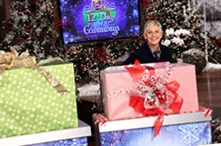 So 2 tickets to the Christmas taping in December with hotel and airfare all included.
I went into my basement, put on a red shirt and stuck my head in a wreath.  Snapped a picture and emailed it to the show to say thanks and Ellen tweeted it out to her 13,000,000 plus followers!!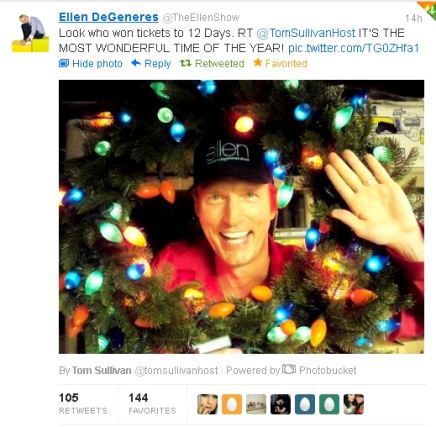 Getting to see Ellen in person will be awesome (and of course helper elf Andy!)  And the prizes? Well that's icing on the cake.   I'm so grateful for this incredible opportunity!! Thank You Ellen! (Santa.)
***************************************************************UPDATE!**********************************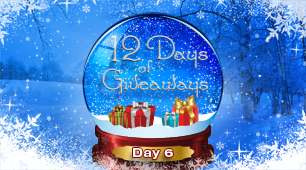 Just returned from Los Angeles where we attended Day 6 of Ellen's "12 Days of Giveaway's" and it was true accelerated Joy!"  From the moment Tom the warm up guy got us up and dancing until the end of the show, we laughed and danced and celebrated all that is Christmas.  "Have a little Fun today" was an understatement.  We had a BLAST!
Did you see me on Oprah?