In my mind I'm going to Carolina….  Atop Whiteside Mountain the colors are absolutely spectacular!  I love that God gives us seasons and a time to experience change.  This was church for me this morning! Amen.

The sun setting during October afternoons casts a shadow that resembles a bear…first his head and then gradually to entire body…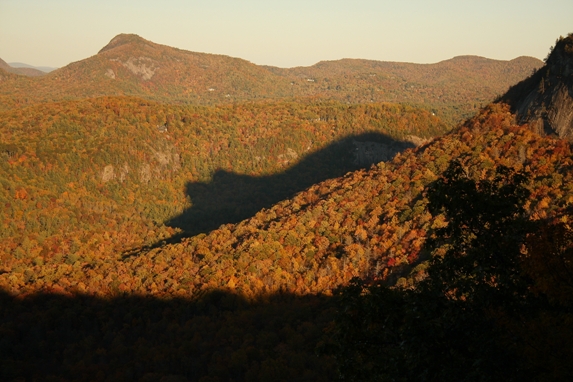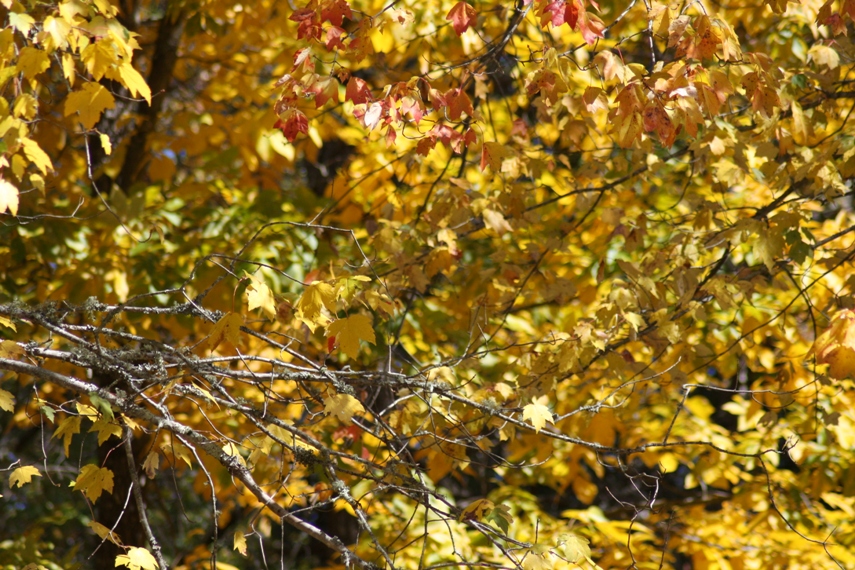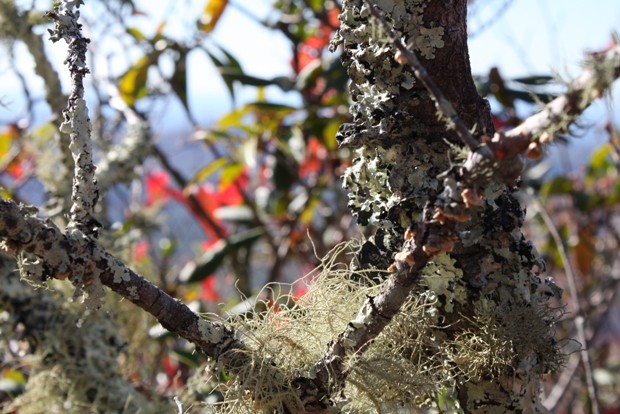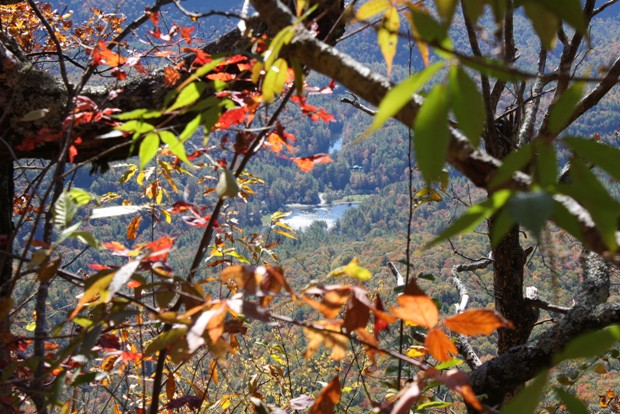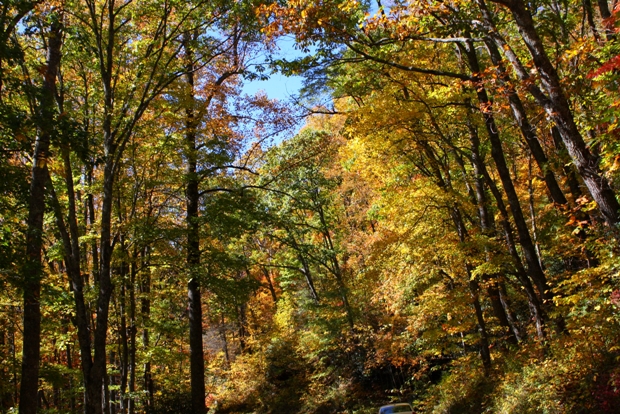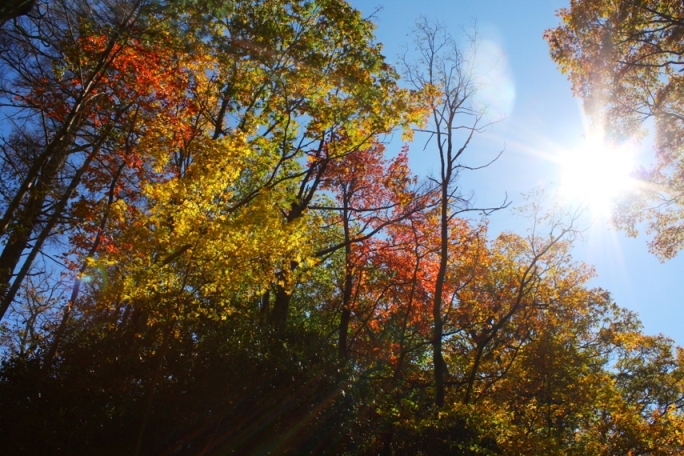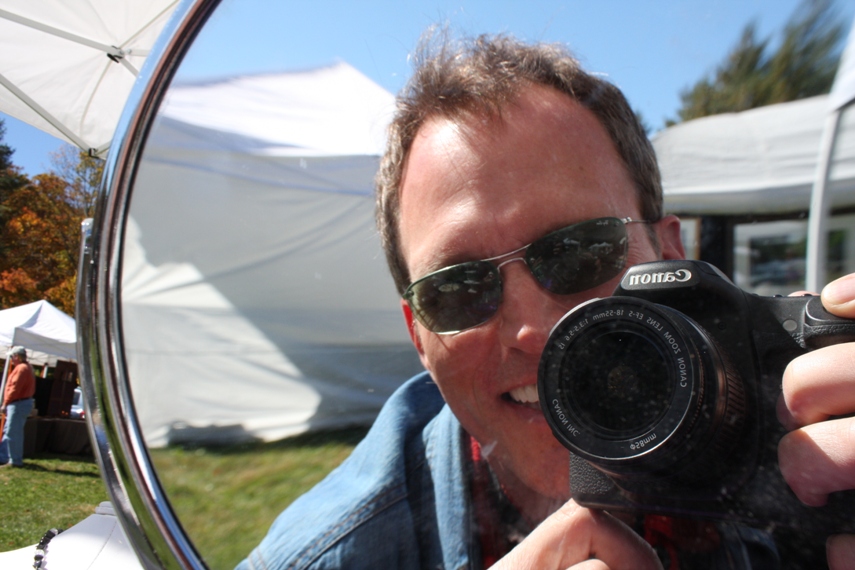 There's even more color closer to home….
Southern Hollywood Events would like to invite you to be a part of the 2012 Film "Neighborhood Watch" starring Ben Stiller, Vince Vaughn and Jonah Hill.
I'm currently working on the 2012 Film "Neighborhood Watch" starring Ben Stiller, Jonah Hill, and Vince Vaughn. We are seeking locals who are both football enthusiasts as well as movie fans to play as BACKGROUND and AUDIENCE MEMBERS in a large stadium scene that will be filmed at Campbell High School. The shoot will take place Wednesday November 2nd and Thursday November 3rd from 4pm-midnight! We need to fill up the stadium!! So please forward this to friends, co-workers, family and NEIGHBORS 🙂**We're having a competition to see who can bring the most friends and family on set with them on Nov. 2 & 3rd. So start recruiting!!! ****
Where:
Campbell High School is located at:
5265 Ward Street
Smyrna, GA 30080
When:
Wednesday November 2nd & Thursday November 3rd from 4p-midnight!!
Dresscode:
NO BIG LOGOS. Think about what you would wear to a high school football game. More details to come!
WHO:
Anyone can participate! Including kids (just keep in mind we will need to keep the noise level to a minimum while the camera's are rolling).
HOW DO YOU SIGN UP?
**Please use this link to confirm your attendance!! Sign up Here!
EVERYONE must sign a photo release form and if you are under 18 you must fill out a parental consent form. Forms will be emailed out shortly, We will have snacks and drinks available to you, but feel free to pack extras as well.
Although this is a non-paid event, numerous prizes will be raffled off throughout the day and there will be one grand prize you DO NOT want to miss!! ROSNER TRAVEL is partnering up with us again this year to include a few more trips for our big raffle that will take place on the Nov.2 & 3rd on set. Last year on the set of "Footloose", ROSNER TRAVEL donated two All-Inclusive trips for our big raffle prize. A 3-night stay for 2 people at Iberostar Rose Hall Beach in Jamaica!! And 6 days, 5 nights, one-bedroom suite, at the Sunshine Suites in Grand Cayman, Cayman Islands PLUS round trip airfare for two on Cayman Airlines (from Tampa), airport transfers, AND tickets to an attraction! A value over $2,500!
Everyone will receive a raffle ticket when they arrive to be used to enter the raffle & you will all walk away with something! Expect more trip giveaways. t-shirts, and other amazing promotional merchandise!!! Not to mention you MAY be featured in the film.
Additionally, we would like to invite local companies to participate in this event by showcasing your products and services to everyone at the stadium on November 2nd & 3rd. There will be several opportunities to feature your businesses products/services and logo the days of the shoot to a captive audience of over 3000 people. Any business that donates any amount of merchandise, food, gift cards, samples, etc will be allowed to hang a banner that has their logo on it at the entrance of the stadium. We will also promote you on our facebook page and your company will be mentioned numerous times during both days of the shoot! If you are a business owner and are interested in working with us, please contact me to discuss your products and services and how you can be a part of this film!
**BE SURE TO LIKE OUR FACEBOOK PAGE TO RECEIVE INSTANT UPDATES ON THIS PROJECT AND ONES TO COME!!
https://www.facebook.com/SouthernHollywoodEvents


HGTV's "Professional Grade" is searching for savvy homeowners in Los Angeles this Fall who think they can renovate a room better and cheaper than a contractor.  In the show homeowners are challenged by our expert contractors for a chance to win BIG CASH! It's a throw down ya'll!
The goal for homeowners is to source high–end materials on the cheap, take on the bulk of the labor themselves and manage their subcontractors to get the best quality work.  When the renovation is done, our experts price out the job based on the quality.  If their estimate is higher than what our homeowners spent, the homeowners pocket the cash difference. The BIGGEST winner took home $40,000! This is a great opportunity for someone who is gearing up to renovate a room in their home.
Auditions are going on now.  For an Application homeowners should email generalcontractor@highnoontv.com.
Ever heard the saying "The best just keep getting better?"  This is the case with the new muvee Reveal X.  Making movies from all your digital images and video is the best way to share and show them off!  And all in just 3 simple steps!!
Step 1: Load images. Simple enough.  I loaded images from two recent trips as Host and Emcee in Las Vegas and New York.  85 images total loaded in seconds.
Step 2: Choose a style for your presentation. Several to choose–from laid back to uptempo. I chose Pump it Up style because after all it's Vegas and the Big Apple! (With muvee Reveal X you don't tinker with a toolbox of effects, transitions, color filters and timelines! The software does it all for you!) For someone like me who actually prefers to override the automatic panning and zooming selected by the software, Muvee Reveal X is missing the "preview play" button from this edition of the release.  This means you can't actually view the change of direction in panning, zooming and the like as you could in Muvee Reveal version 8.  I feel this is the only flaw with the program.  Most users will, however, not be as detailed in producing their own pans and zooms and will be just as happy with the software making the decisions on movement.  Having the "Play" button  allows you to instantly see the changes you made.)  You can further enhance the color, direction of panning (magic spot: go in, go out, side to side, slow or fast) set length of time on each picture (up to 10 seconds), add captions, fonts and more if desired.  Each Style for muvee Reveal X has also been refreshed and transformed from the last release by adding text animation, and even some with additional video and graphics content.  Select Styles even feature actual video scenes taken by fans of muvee Reveal and the muvee Reveal CEO!  Look out for some cool 3D particle sequence loops to give that extra boost to some of the recent Styles.
Step 3:  Add Music! muvee Reveal X now contains licensed Music!  Now you don't have to worry about uploading copyrighted music to the internet.  (I uploaded a video to YouTube and it was removed because of copyright infringement.)  muvee Reveal X has included licensed music to match each style!  (and it's good too!) muvee Reveal X will sync to the music beats if desired, (You can adjust matching and different effects for each style selected) and display images to length of music added which makes it simple to have your last picture fade to black on the last note of the song. Further enhancements to color and saturation may also be made.  Plus, you can adjust the audio level of any loaded video in case your camera mic didn't capture their voice loud enough.  My finished muvee looks like I paid hundreds of dollars to a professional editor.
Another way to use muvee Reveal X: All the pictures and video you'll be taking during the holidays…Thanksgiving, Christmas, Hanukkah…. muvee Reveal X let's you create lasting memories that people will WANT to watch.  Make your own gifts for friends. You can upload to facebook, youtube or any online website.  Or, burn your Muvee to dvd.
I was having so much muvee fun I decided to make another muvee for neighbors.  I took photos and videos of their kids playing at my home.  I then loaded all the pictures in muvee Reveal X and selected "Kinetic" style which flips images, cuts them, disolves, moves side to side, twists, mirrors and more. This style also added flashes of subtle light to highlight portions of the pictures. It was perfect!
I then added one of the kids favorite songs and inserted captions and titles.  Everyone was in tears!  They said it was the best gift they have ever received. "This is something we couldn't buy Tom!" The finished muvee was so entertaining we watched it five times!
Plus, Muvee Reveal X allows you to upload and share with muvee Cloud –  a private, secure online photo and video sharing site.

Here's another cool idea to make your time at the computer easier.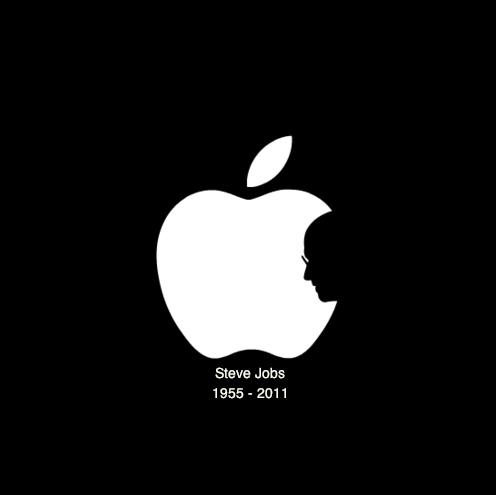 Laying in bed last night surfing the internet on my iPhone I read the sad news of Steve Jobs passing.  How ironic that I, like most people, learned of his death on the very invention he created.   I remember when I received my first iPod and how it immediately changed the way I listened to music.  Apple gave me a training class for the device when it first launched for an ad campaign airing on Star 94 FM where I worked at the time.  Creating the commercial that ran was as exciting as the iPod itself and I couldn't wait to share the news with my listeners.  Then the iPhone came around and I was in awe.  Being a Verizon customer though meant I could only have fun when my friends with an iPhone would come over.   It wasn't until last year that I received my very first iPhone (better late then never, right?!) and I asked myself why did I ever wait so long.  Then recently getting my first iPad was like freakin awesome!! And now Apple TV on my wish list for Christmas.
When Steve Jobs gave the commencement address at Stanford University on June 12, 2005, his overiding message was " You've got to find what you love."  Steve went on to say "You've got to find what you love. And that is as true for your work as it is for your lovers. Your work is going to fill a large part of your life, and the only way to be truly satisfied is to do what you believe is great work. And the only way to do great work is to love what you do. If you haven't found it yet, keep looking. Don't settle. As with all matters of the heart, you'll know when you find it. And, like any great relationship, it just gets better and better as the years roll on. So keep looking until you find it. Don't settle."   He ended by saying "Stay Hungry. Stay Foolish."
Thank You Steve for your brilliance and always staying hungry.  Your inventions make me feel like a kid, foolish at times.  I just can't stop playing.  As one of the greatest creators of our time, you now are with the Ultimate Creator in Heaven.  See you one day in the iCloud.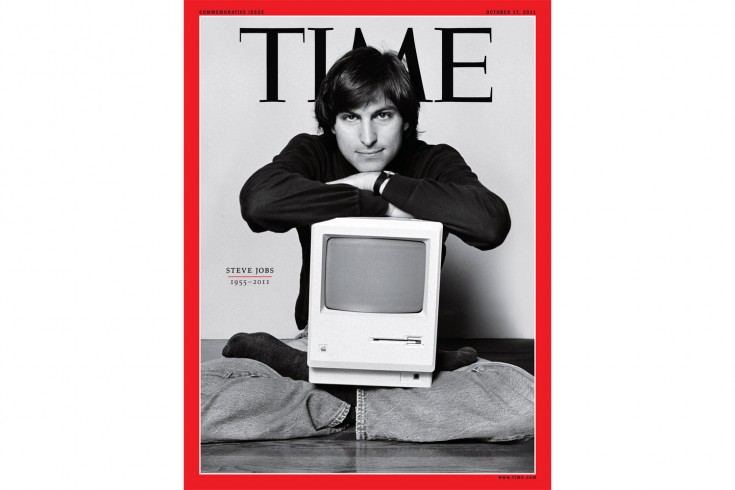 Steve impacted the planet…let's love her even more.
---