It had been about 4 years since I attended Buckhead Church for the very first time.  I had drifted away since last Christmas but was feeling like I needed to go last Sunday.  I walked in and the worship band consisting of Casey Darnell, Andy and Tan were performing "Africa" by the band Toto.  It was an amazing moment.  Joseph welcomed everyone with a comfortable presence that made me feel like I knew him.  Then Andy Stanley walked out and began a series titled "Starting Over."  I knew at that moment I was destined to be there.  Tears of love, healing and light flowed down my face.  I felt a total peace that supersedes all understanding.   Experience the same feeling like this.  Whether you're starting over in a work situation, relationship, life lesson, or starting over at anything, this is the series for you!  You can attend any North Point church location. 
See another amazing moment in my life here.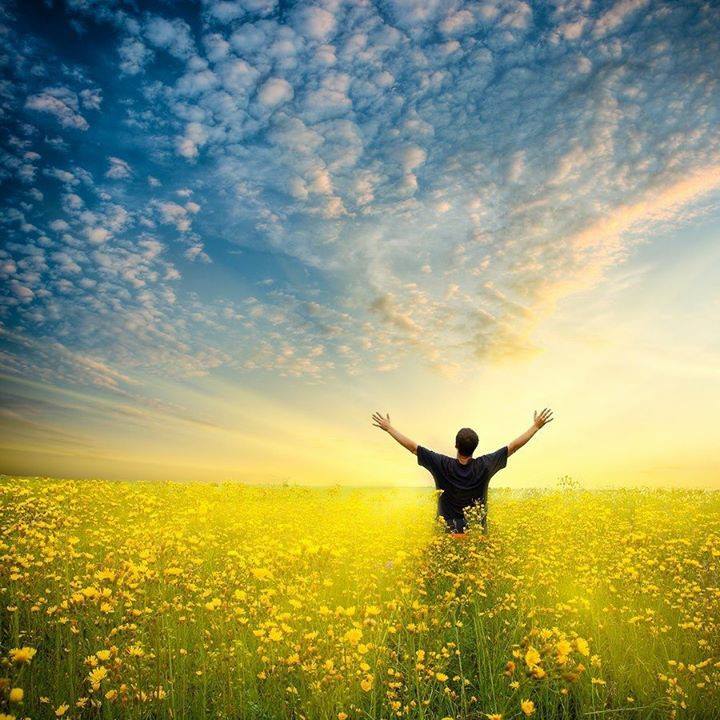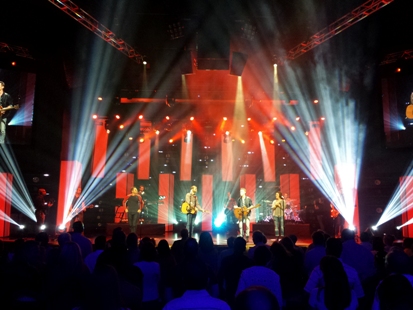 Taste of Atlanta. It's THE Festival that O Magazine says is "worth the trip" and I agree.   Get out your fork and join us Friday, Saturday and Sunday September 25-27, 2015 in Midtown at Tech Square.  Yes, Taste of Atlanta is in September this year!
I'll again be hosting  The Chef's Table  where Chef's share their talent during intimate 45 minute segments.  This setting allows you the opportunity of sitting down, relaxing and enjoying free food and drink from our featured chefs while learning their tricks and secrets plus you can ask questions too.
Here's a sampling of the fun we had at Taste of Atlanta in 2014:
Gospel Brunch with Atlanta's own Francine Reed!!


Joining us are Chef Jay Swift, 4th & Swift; and Chef Ron Eyester, Rosebud and his new Diner in Atlantic Station!
Raise your hands as legendary blues singer Francine Reed raises her voice alongside Taste of Atlanta chefs for a joyous brunch. Hallelujah! Here's the fun we had last time with Francine!!

Here are some of the mouthwatering tastes Chef's brought to the 2014 festival:
Ink & Elm's Preserved Georgia Shrimp with Crispy Chicken Skin
Thrive's Wild Heaven Braised Brisket  *  Desta's Ethiopian Lamb Awaze Barrelhouse's Cider Braised Pork with Collard Greens and Grits  *  Chai Pani's Kale Pakoras  *  Egg Harbor's Pumpkin French Toast  *  Makan's Pork Belly Buns  *  Milton's Piquillo Pepper Crab Bisque  *  The Spence's Braised Chicken Tinga Tacos  *  Paschal's 1947 Signature Fried Chicken and Mac n' Cheese  *  Max Lager's House Smoked Wings  *  Delia's Smack-N-Chz Sliders  *  Bricktop's Grilled Artichokes  *  Mi Cocina's Brisket Tacos  *  Saltyard's Ricotta Zeppolis with Cinnamon and 3-berry Jam!!
Buy tickets now and save $ ahead of same day gate sales.
I'm in love with a sandwich.  The wedding date hasn't been announced yet but I'll share it with you HERE!
Tom Sullivan is a Television Host and Corporate Emcee based in Atlanta Georgia. Tom annually hosts Taste of Atlanta "Chef's Table" where he shares his love of food with local Chef's.
I've always been a fan of artist Rebecca Puig and her whimsical paintings on life.  I was thrilled to actually meet her and have her sign my favorite piece, "White Dog!"   She started Sugarboo Designs in 2005 from the nicknames of her children.  You can see her different art pieces and designs here.  My dogs Parker and Angel had their lives celebrated around the world in the book "Divinity of Dogs!"