So I am a fan of Live with Kelly since the days of Regis and when I heard she was looking for a co-host for the day I got to work!  After uploading the tape I wondered if they received it in New York.  Well this morning while watching the show I found out! Boy was I surprised!!
Keep watching LIVE WITH KELLY and I am looking forward to the chance at co-hosting with Kelly Ripa!!  Thank You for this amazing opportunity!
Whatever challenge you are faced with, Believe in yourself.
While working at Taste of Atlanta last year "Inside the Food Studio", I had the pleasure of meeting Christiane Lauterbach  who is Atlanta's most colorful food critic.  Christiane publishes Knife & Fork newsletter, a monthly publication that takes you inside Atlanta restaurants for a no holds barred honest review of local eateries.  I love Christiane's direct style that doesn't mince words.  Take for instance her review of  There Bar in Town Brookhaven:
"If we lived within striking distance of the vast and impersonal Town Brookhaven, we could see ourselves sitting at the bar of this improbably named and deeply opinionated little spot built on a more human scale than its neighbors.  Alas, the space has too many windows to be the dive bar the owners envisioned, and it is too bare-bones to qualify as a gastro pub."
"The main reason to brave the daunting parking situation and soulless landscaping of an artificial neighborhood even less attractive than Atlantic Station and grandiose Forum/Avenues of suburbia is the magnificent burger THERE serves every night, a two patty wonder made of house-ground juicy bison with roasted poblano, white cheddar, avocado, red onion and spicy mustard in a good bun with sesame seeds.  Chef Ryan Hickey, an alum of Bocado (Howell Mill and 8th) also makes distinguished fried pickles that start with homemade pickles and puff deliciously in a judicious amount of batter."
Well I am definitely going to venture "There" and try the bison burger!
UPDATE: Just returned from "There" and I say don't just go there, RUN THERE!  The burger was exactly as Christiane described.  Heavenly.  As a matter of fact, it's the best bison burger I've ever had.  Proprietor Bill Brown told me how everything is indeed made in house and the bison meat is ground daily.  It shows in taste, moisture and texture.  The cheesecake was homemade so I had to try it.  The flavor was Banana.  AMAZING too!  Score big for There!  We'll be back.
More people need to know about Christiane and her Knife and Fork guide. Cliff Bostock from Creative Loafing also features Christiane's reviews in C.L. as well.
You can subscribe to Knife and Fork by calling 404-378-2775.  (There is currently not a website.)
Ready for some Italian?  Get to Woodstock!
Here are 3 totally different vibes when traveling and you're looking for a hotel.  Choose cold, warm or underwater, each has its own unique characteristics that will surely make your stay memorable!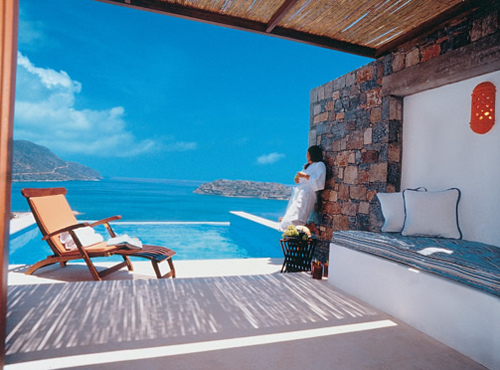 nice view in Greece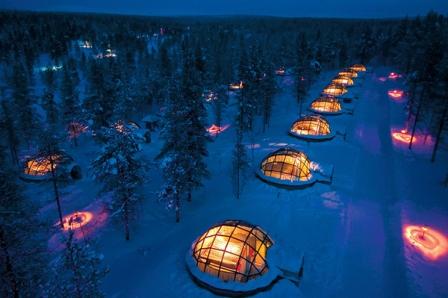 Warmin it up in Finland!
Underwater hotel in Turkey
I do love to travel but there's no place like home….
While boating at Lake Lanier recently we found our boat surrounded by Canadian Geese.   As they swam closer it was apparent that we were in danger so our quick thinking and a bag of pretzels to the goose in charge brought peace and tranquility back to our day.  Wow, what a tense moment.  Please, don't try this at home….and watch where you step!
Why were our Koi Fish disappearing?
My friends all think I'm crazy but I enjoy the "thrill of the hunt" and love the "thrill of the find" when it comes to brand name clothing and merchandise at off price.  In the fall of 2010 while working at CBS television, I found myself at locations all over town.  So I would visit the nearby T.J. Maxx or Marshalls store to see what brands and items had newly arrived.   I learned how the stores stock what brands based on different factors.
Looking for high end designer labels? Marshalls at Peachtree and Piedmont in Buckhead and the Marshalls about 1mile south at Sidney Marcus and Piedmont carries some of the most designer names of all Marshalls stores.  (Even more than the Marshalls in New York, Chicago, Houston and Miami!)  T.J. Maxx at Buckhead Loop carries some of the higher end designer names for men as .  The TJ Maxx in Buford (Homegoods combo store) has a huge selection of mens board shorts (close to Lake Lanier) and a large selection of mens clothing but not many designer names.  We really enjoyed the T.J. Maxx / Homegoods mega store in Athens, GA loaded with great finds!
Plus, you can find great gourmet food items at Marshalls, TJ Maxx, and HomeGoods.  The products are the same that you find in gourmet stores and places like Whole Foods but at a lower price point.  I buy a ton of food from the TJX stores.  Check out this aisle in Marshalls Kennesaw:

You have to enjoy the "thrill of the hunt" as I call it but you can build a great wardrobe at a fraction of the cost of the high end stores.  Plus you can stock your kitchen and home with savings up to 60%! (I bought every bottle of Taste Nirvana Coconut water I could find!)
So get out of or into your comfort zone and shop Marshalls and T.J. Maxx.  You really can discover the maxx for the minimum with brand names arriving all the time.  Shop, Score, Save, Repeat!

This store is the number 1 wine retailer in America and their number one item is toilet paper!
---