Ever have one of those moments when you say "why didn't I think of that?!" Yes, I have! When a friend told me about the Power2U AC/USB wall outlet, I immediately ordered one.  Finally, a way to stop the clutter of power adapters, USB cables and countless charging cords hanging around the kitchen getting in the way.  Now you can charge and/or power up to four devices at once when using the USB 3.0/2.0 ports and standard three-prong outlets.
The Newer Technology Power2U AC/USB Wall Outlet is a simple installation.  The video on the Power2U website is fully explanatory.  (Make sure you are confident of doing this yourself or just ask a friend who may know how to change a wall plug outlet for you.  Make SURE the power is OFF!!) What I especially like about the Power2U unit is that it is UL approved.  (I trust the UL label and look for it on all my electrical needs.)  As a matter of fact, Power2U is the first home-safe, fully UL Listed and approved product of its kind!
You'll save money using this product as well because the Smart Power design only outputs enough charging power required by the attached device, (which means when your device is charged, it turns OFF!  No more overcharging or banging  your battery!  When charged, spring-loaded Safety Shutters turn power off to the USB ports to eliminate "vampire" energy draw when a connecting cable is removed.  Yeah, who knew there were vampire suckers with electricity!
So when I come home, I just plug in my phone, my ipod and other devices and no bulky adapters hogging all the plugs in the kitchen!  Brilliant!!
___________________
Update:  I wanted to take the Power2U portable so I had a friend (electrician) make the Power2U portable which allows me to locate the outlet on my computer desk or in any location I desire.  This could be an alternative for any user.
Get charging and buy Power2U–now at a discount when you buy 2 or more HERE.
Now you've protected  your devices, protect your organ HERE!
 Full Schedule of Films HERE:

37th ANNUAL ATLANTA FILM FESTIVAL ANNOUNCES 2013 LINEUP;
125 FILMS SET TO DEBUT IN ATLANTA FROM MARCH 15 – 24  
Festival to open March 15 with Mud, starring Matthew McConaughey and Atlanta's Ray McKinnon
ATLANTA, GA —The Atlanta Film Festival (ATLFF) proudly announces its diverse 2013 lineup of narrative and documentary features.  Over the course of ten days in Atlanta, GA, March 15 – 24, the ATLFF will screen more than 200 films curated from over 2,800 submissions. The festival will once again include in attendance many participating filmmakers and industry professionals. The program consists of 24 Narrative Features, 13 Documentary Features and 15 Short Program Presentations.  The festival includes 43 features/shorts shot in Georgia and/or featuring Atlantans; these films are part of the Georgia on Our Mind film track. The festival's main competition consists of eight Narrative Features, six Pink Peach (LGBT) Features, and nine Documentary Features battling for their category's Grand Jury Prize.

The Atlanta Film Festival will open with the feature film Mud, a film by director Jeff Nichols. Mud is the story of two Arkansas teens who befriend a gritty, superstitious stranger named Mud played by Matthew McConaughey.  Ray McKinnon, local filmmaker and co-star of Mud, will be in attendance on opening night.  The Atlanta Film Festival's final premiere will take place on Saturday, March 23 at The Plaza Theatre and will feature 2013 Sundance Film Festival breakout hit The Spectacular Now. The film was directed by Georgia native James Ponsoldt, who will also be in attendance. The Spectacular Now stars Shailene Woodley (The Descendants), Miles Teller (Footloose) and Kyle Chandler (Zero Dark Thirty).  Both Shailene Woodley and Miles Teller were awarded U.S. Dramatic Special Jury Prizes for Acting at the Sundance Film Festival with director James Ponsoldt receiving a nomination for Grand Jury Prize.  The final day of the festival, March 24, will be dedicated to encore presentations of fan favorites and critics' choices.
"The Atlanta Film Festival is entering its 37th year with an inspiring and exciting list of films," said Atlanta Film Festival Executive Director Chris Escobar.  "We've hit a new milestone with over 2,800 submissions, and the quality of choices continues to only get better and better. The 201 films scheduled to be shown were truly the best of the best and we're excited to be able to present them at our new partner venues the Plaza Theatre and 7 Stages."
For more information, please visit www.AtlantaFilmFestival.com.
About the Atlanta Film Festival
The Atlanta Film Festival, now in its fourth decade, is one of the region's largest and longest-running preeminent celebrations of cinema in the Southeast United States.  Over 25,000 festival attendees enjoy independent, animated, documentary, and short films each year, selected from over 2,200 submissions.  Atlanta Film Festival 365, the arts non-profit which produces the Atlanta Film Festival annually also schedules screenings, discussions, workshops and panels year-round to keep cinema top of mind and the art & culture community talking.
You've seen an IMAX film but check out the bulb in the projector!
Barking Hound Village Foundation Rescue is holding Puppy Love this Thursday, February 16, 2012 in partnership with PALS Atlanta.  The party is being held at Sophie's Uptown on Pharr road in Buckhead.  Enjoy Bud Light, Wine, Live music, Raffle prizes and more.  They'll be plenty of free parking and all the money goes to help open a new adoption center in the spring!  6-9 p.m.
So tragic.  The loss of a soul who touched so many with her angelic voice.  Barbra Streisand tweeted "She had everything, beauty, a magnificent voice. How sad her gifts could not bring her the same happiness they brought us."  Thank You Whitney for adding such joy to my life with your music.  May the light of Heaven bring Whitney Houston eternal peace.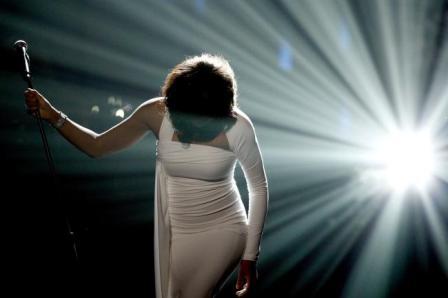 I found a music soundtrack that is so peaceful and inspiring.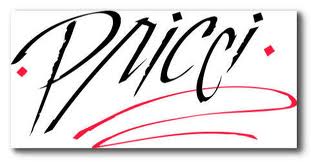 And the Oscar goes to…
You!  Welcome viewers of Atlanta & Company!  Here's your chance to join me on Oscar night with dinner for 2 and all the glitz and glam of Hollywood!!  Entry details below.
All of Hollywood is walking the red carpet for The 88th annual Academy Awards live in Los Angeles on Sunday February 28th.  You can be walking the red carpet here in Atlanta for the annual Pricci Academy Awards viewing party! Dressed to impress, you'll be welcomed by the flashes of paparazzi, sky lights and Hollywood glam! Watch and hear the Academy Awards live on large plasma TVs throughout Pricci, and compete for movie prizes including official theatre 1 sheets (some dry mounted and suitable for framing) soundtracks, dvd's, T-shirts, Buckhead Life Ultimate Dining Cards including our grand prize of a $250 Buckhead Life Ultimate Dining card and many more VIP surprises!  I'm excited to be returning again this year as Host and Emcee for this fun Hollywood evening!!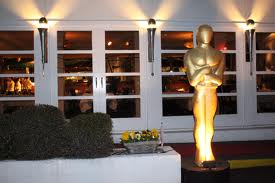 Dine like Hollywood royalty on our movie-inspired menu, featuring dishes themed around the nominees.  For instance The Gnochetti of "Hugo" Cabret with Russett Potatoes & Fontina Cheese Filled Dumplings and Black Alba Truffle, or "Extremely Tasty and Incredibly Satisfying" Risotto All' Aragosta, with Fresh Maine Lobster, and more.  What will Chef Piero and his culinary team prepare for this years Best Picture nominees: The Big Short, Bridge of Spies, Brooklyn, Mad Max: Fury Road, The Martian, The Revenant, Room, and Spotlight.
And of course the Pricci bar will serve up delicious inspired cocktails as well! Come early or stay late in Pricci's Green Room Lounge and have your photo taken with A-List celebrities through the "green screen" magic. 

First seating starts at 6:30pm,  Second seating starts at 8:30pm.  Enjoy the first seating so you can relax on one of our comfy sofas in the Oscar themed lounge for a more intimate viewing experience!  Or, you may enjoy the 8:30 seating that allows you the opportunity of seeing the show from your table!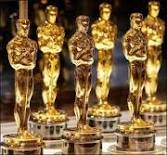 You'll want to reserve your seat however as this event always sells out.  This is the party to celebrate the Oscars!
**To enter for a chance at winning dinner for 2 at the 8:30 p.m. seating (start of show!):
email your name, phone number and the word OSCAR in the subject line to:
TomSullivanHost@gmail.com
—you MUST put OSCAR in the subject line or entries are disqualified.
A winner will be selected at random on Friday morning, February 26th and announced on Atlanta & Company at 11:00 a.m. that morning.
–Entires accepted starting Monday, February 22, 2016 at 11:10 a.m. and must be received by Thursday, February
25th, 2016 at 11:59 p.m.
Your prize includes the famous Pricci 4 course meal! (Alcoholic beverages not included.)
Thank You for watching Atlanta & Company and visiting Tom Sullivan's website!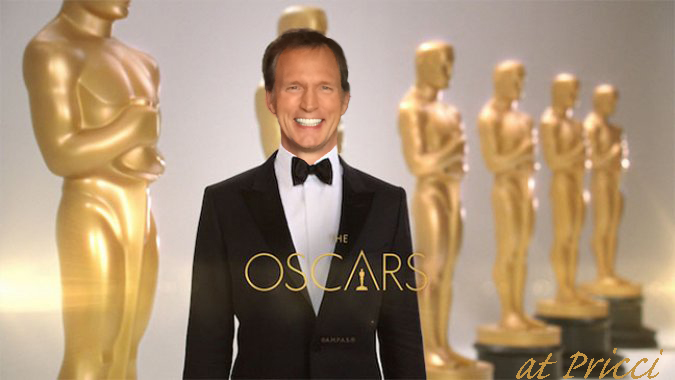 For more information and reservations, call 404.237.2941.
Travel with me to Africa here!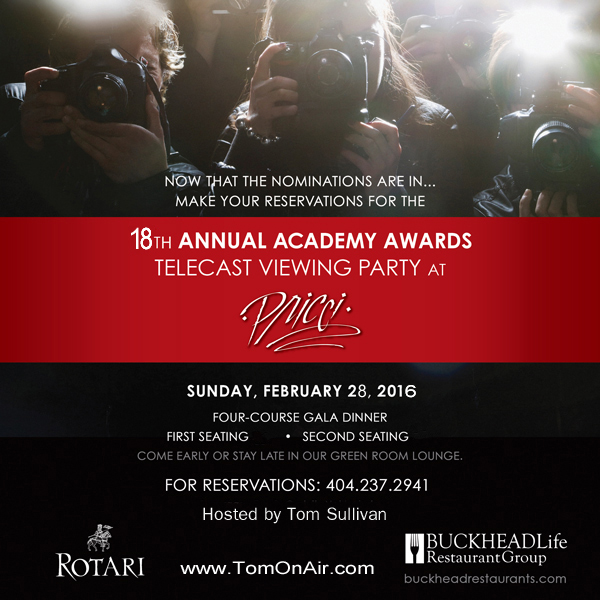 ---