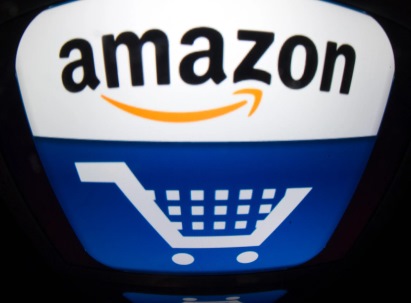 I love Clark Howard! He's been my pocket protector for decades. His recent blog post on returns to Amazon caught my attention. As you know, almost everything you can think of is for sale on Amazon. If the online warehouse giant doesn't sell it, chances are gypsy sites do through their participating stores. While most items can be returned within 30 days of receipt, some items can't. They include:
Computers (After 30 Days)
Once 30 days have elapsed, you can no longer return computers; that includes laptops, desktops and Kindles, the retailer says.
Hazardous Materials
Items that are classified as hazardous materials, including those with flammable liquids or gases, are not returnable. Amazon wants you to contact the item's manufacturer for any refund information.
Items Without Tracking Numbers
If your product doesn't have a serial number or UPC, Amazon says you cannot return it.
Downloadable Software
Any digital products that you have to download are not returnable.
Online Subscriptions
Any digital subscriptions that you've downloaded cannot be returned.
Gift Cards
Amazon does not allow you to return gift cards unless you live in a state that has a "cash back law" pertaining to gift cards.
Prepaid Game Cards
Prepaid cards bought in games are not returnable. An example of a game for which you can buy prepaid cards is World of Warcraft, which works on gaming platforms like Xbox 360 Live. Wii Points, a form of gaming currency, are also not returnable, according to Amazon.
Some Jewelry Items
Jewelry with a value of $35 or more must be returned via trackable shipping, and to be accepted, the jewelry can't be resized or altered in any way.
Some Health and Personal Care Items
The majority of health and personal items, including hygienic products, are returnable. However, some items that are "health hazards or may pose safety concerns" based on their contents or ingredients, are not returnable.
Grocery Products
While Amazon does not accept the return of grocery items (including those ordered via Amazon Fresh or Whole Foods), you can ask for a refund or replacement for unsatisfactory items.
Open Software
While in most cases, items in opened boxes can still be returned to Amazon, that is not the case with software. Once the software has been used, it cannot be returned. Amazon says you can contact its technical department for tech support.
Live Insects
Amazon says live insects are not returnable to Amazon but your purchase may be refundable.
Sometimes an item may be below a threshold of value to Amazon and returning it just costs them more money, so in that case they have sometimes refunded us the purchase price and let us keep the item. (item was under $8.) Another time we tried to return on day 31 (outside 30 day return policy) and the agent refunded our money and said to keep the item. (A $70 pill dispenser! We donated the item to a charity auction.)
To read more about returns to Amazon, visit my pocket protector Clark Howard by clicking here.