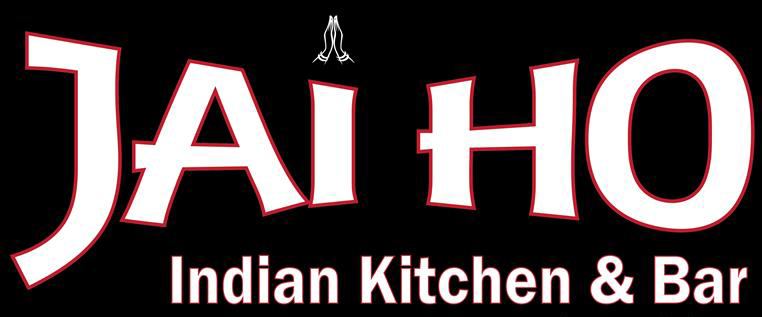 I recently enjoyed some of the best Indian food I've ever had at Jai Ho Indian Kitchen & Bar in Atlanta. Delicious Northern Indian cuisine lovingly prepared by owner and Executive Chef Anish Nair is a treat for the eyes as well. Presentation is just as important here as we quickly discovered on our visit. The kitchen and staff take pride in providing a great dining experience whether inside or on their inviting patio. Every flavor was a wonderful surprise and like a symphony to our taste buds. We all kept raving dish after dish!
We started with garlic naan (with extra garlic of course!)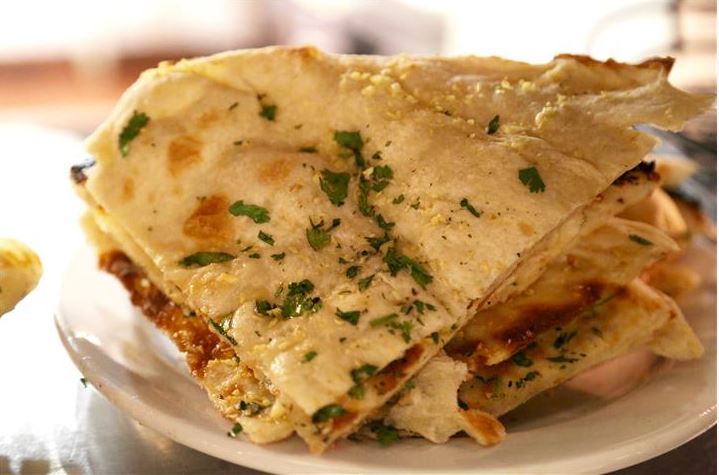 Chicken Tikka Salad
chicken tikka, spring mix, romaine, shaved onions, tomatoes, cranberry, cucumber, sev & avocado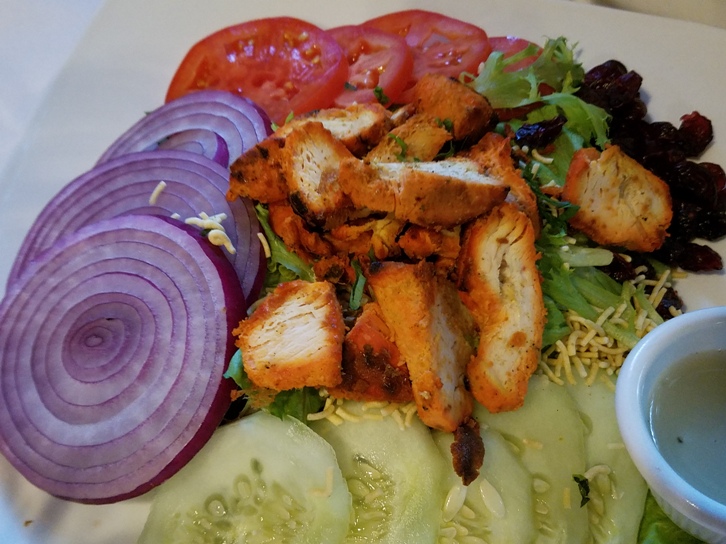 Bang Bang Broccoli
corn battered broccoli florets, onions, peppers in sweet chilli garlic sauce
This dish was so amazing we ordered two of them! *Must Have!!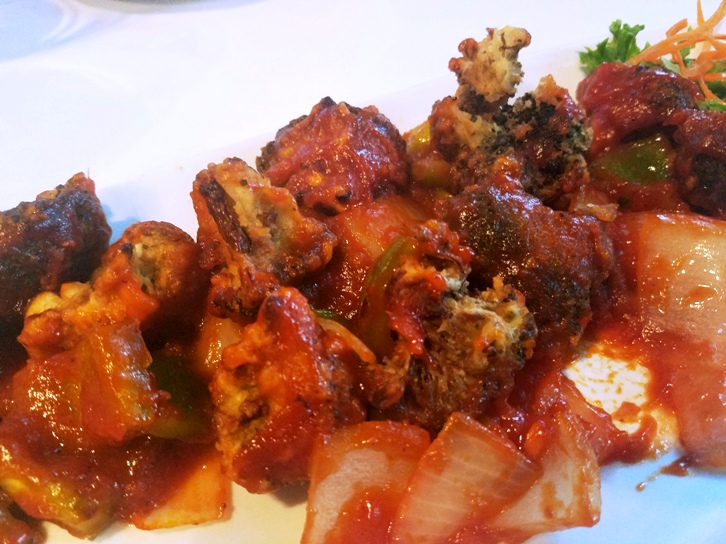 Saag Paneer
cottage cheese, pureed spinach, cumin, garlic & ginger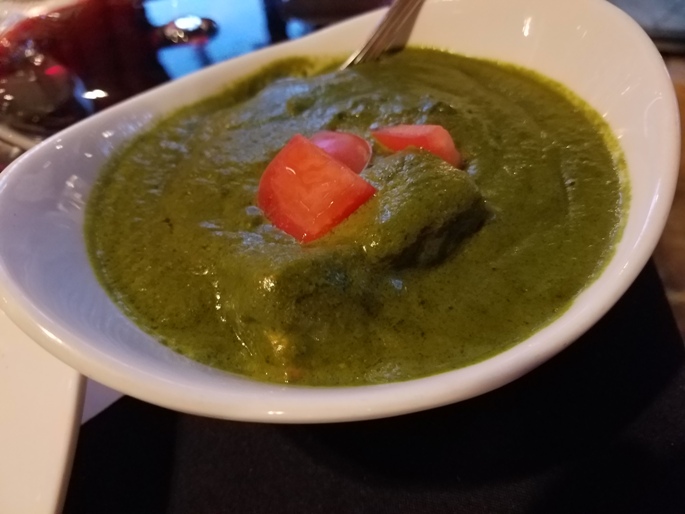 Basil Chicken
chicken breast, basil leaves, cilantro, green chilli & garam masala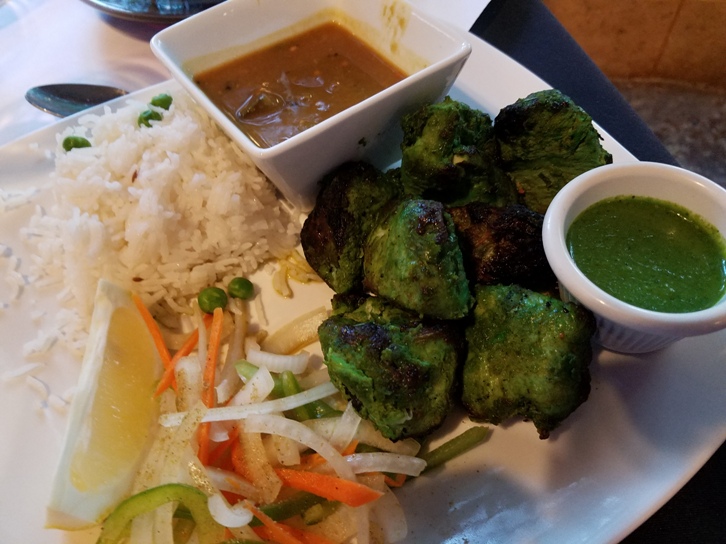 Each dish is prepared to your liking based on heat and spice. On weekends Jai Ho serves a yummy buffet from 12 noon – 3 p.m. Just $14.99 a person. We're excited to discover Jai Ho and will be going back many times.
Located off Monroe at 560 Dutch Valley Rd. at the end of the street on the right. Directions HERE.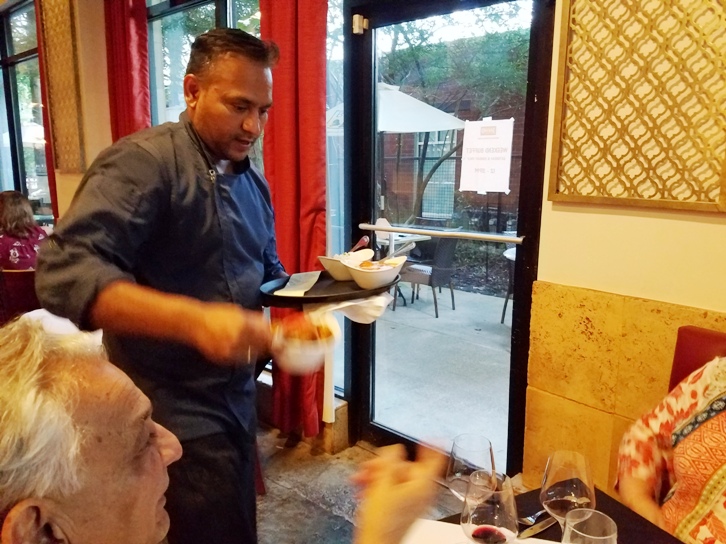 Chef and Owner Anish Nair serves up a fantastic dinner. Enjoy the patio for dining under the stars!
MMMMore great food HERE!