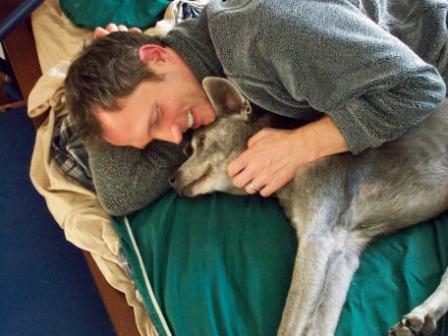 I am so proud to be included with my dog Parker in a Simon and Schuster published book out now!
My friend Jennifer Skiff who is the author of  "God Stories", Inspiring Encounters with the Divine" has written another book titled "The Divinity of Dogs: True Stories of Miracles Inspired by Man's Best Friend" and my friend George Skaroulis has composed a new c.d. that complements the book as well!
This book is about people's moments of enlightenment with their dogs.  I share an intimate look at how my dog Parker showed me the unconditional love my dad had for my mom during her final stages of life.
The Divinity of Dogs encompasses stories where love, tolerance, comfort, compassion, loyalty, joyfulness, and even death have provided experiences that have led to spiritual enlightenment.  It's that unexplained divinity that we share with our animals that is the catalyst for these stories.
Divinity of Dogs is out now from Simon and Schuster publishing.   Paw here for more information.