It was Sunday night and the rain had slowly stopped leaving cold temps behind. As we pulled up to the fabulous St. Regis Hotel in Buckhead, we were greeted by smiling faces and a warm welcome. "Atlas is right up the left grand staircase" he said as we entered the hotel.
Already we could sense the night ahead was going to be exceptional. As we entered Atlas I noticed the immense art collection throughout the restaurant. The impressive gallery of 20th century works features The Lewis Collection, one of the largest private art collections in the world. I just love dining with Monet and Picasso!
"Welcome to Atlas!" said Eleanor Parker, manager and beverage program director. Her warmth and sincerity genuinely made us feel at home as she seated us in a perfect corner booth overlooking the entire restaurant.
Within moments, our engaging server Truman came by to welcome us. Truman is the perfect server you can only hope for at a restaurant. His personality was the perfect match for the evening. We quickly dove into the quite large beverage menu. WOW! You can find something for any taste or price point in this beautiful collection. Wine Sommelier Sam came by to help me decipher just what I loved. Cannonau Di Sardegna Doc with translates to amazing!
First up Black Truffle & Mushroom Agnolotti. Foie Gras Enriched Jus, Périgord Truffle, Parmesan. Excuse me while I savor every delicate flavorful nuance in this grand dish.
Now that I've transcended into another world, let me unpack the next surprise. Truffle Potato Pierogi Dumplings! Slow-braised Wagyu, Crisped Parmesan, Green garlic Turnip puree'.
Mmmmm, wouldn't asparagus taste good about now? "Your wish is my command" as Joel appeared with Holland White Asparagus. Black Truffle Hollandaise, Softly Cooked Egg, Crispy Leeks, Warm Asparagus Vichyssoise. Yes, we are worthy SIR!
Other highlights include (what I could snap photos of because I couldn't put my fork down!)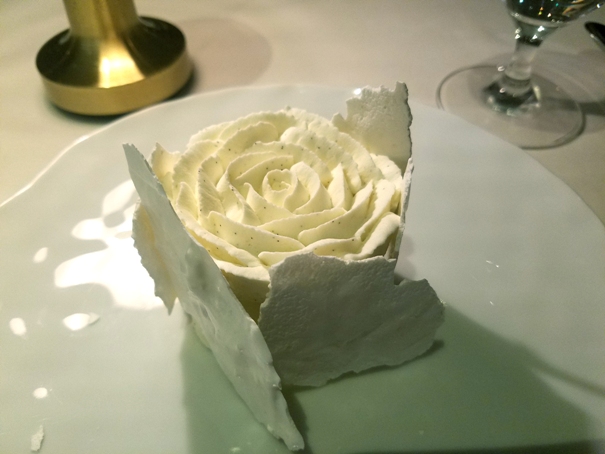 Mally continued to bring by the delicious homemade bread selection baked daily. From sour dough, pretzel and cheese bread, he recommended all three. Thank You Mally, we agree!
Atlas is a destination for any special occasion or to just to celebrate life. We'll be back many times as ours are worth celebrating all the love and gratitude. Thank You to the culinary team at Atlas for preparing food with love.