I was looking for a film to see that I had heard nothing about. Reading only the description and not watching the trailer, I decided Little Boy would be that movie. #Bravo! With the feel of the movie "Millions" and strength of "We Bought a Zoo", Little Boy was beautifully acted on all levels. Jakob Salvati is amazing in this role and for such a young age. The musical score was a perfect match for the feel of each and every scene and the cinematography, lighting all moved me to a magical place. Even more surprising while watching the credits was the producing team of Mark Burnett and Roma Downey. So happy that Mark is using his genius to embrace this quality of movie making. So share this page on your page and spread the word about a feel good film filled with faith and heart. #IBelieveWeCanDoThis!!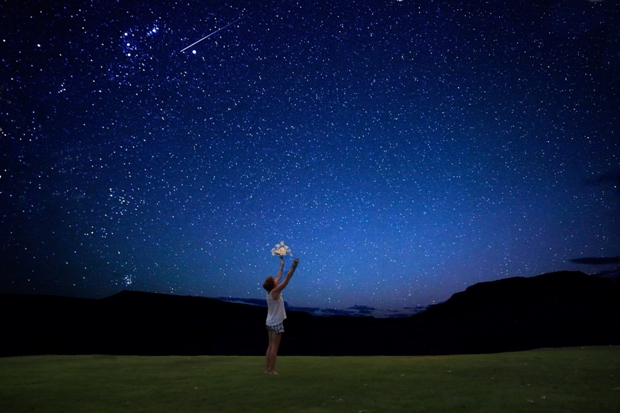 Faith is believing you can reach the stars when others say you can't.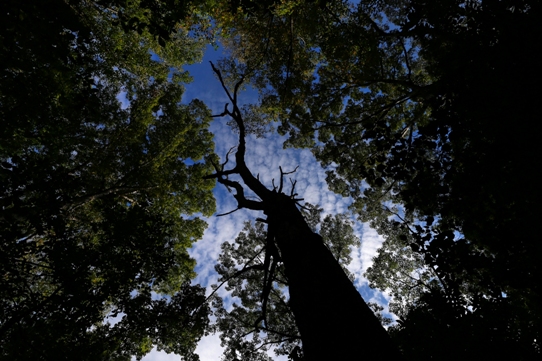 Faith is standing tall in anything is possible
Here's another movie that I really love.

I used to think SAS shoes just made shoes for women. I'd seen their stores around town but never ventured in for that very reason. So recently, while watching TV, I discovered SAS makes shoes for men! And upon further research learned all about the company: Made in the USA in San Antonio and all crafted by hand. These attributes spoke to me so I decided to try them out.
I needed a pair of athletic shoes and was happy to find the Journey Mesh in blue. I liked the styling and especially liked the quality. Plus the removable cushioned foot bed would allow for my orthotics and shock-absorbing Steady Trac would give me the comfort I wanted.
I brought them home and began an in home trial. WOW! From the very first step my feet discovered a comfort I had not experienced in previous athletic shoes. I loved how the Journey Mesh was form fitting around my feet and was filled with quality workmanship.  Just knowing these shoes were made in USA and had gone through up to 100 different steps assured me I had made a sound investment.  And the upper mesh material allowed for breathability on these hot Atlanta days!
A couple of months later I found myself emceeing a corporate event and needed some comfortable dress shoes. I liked the Ambassador with the traditional lace up styling and leather foot bed, lining and tongue. Leather shoes can be uncomfortable but the SAS shoe again was amazing! Great fit, truly comfortable and quality craftsmanship.
As a matter of fact, I loved my new SAS shoes so much, I wrote the company which led to a blogpost on my website "TomOnAir.com"
My doctor tells me he has worn SAS shoes for over 20 years! I now know why.  Thank You for taking pride in manufacturing a quality, comfortable line of shoes and supporting America–in more ways than one! SAS shoes: San Antonio Shoemakers. (but I also think it's Stylish And Sensational!)
Tom Sullivan is a TV Host and Corporate Emcee based in Atlanta GA.
Buy a pair of SAS shoes.  You'll need them since you'll be on your feet all day HERE!
Celebrating 15 decadent years in Atlanta!! It's THE Festival that O Magazine says is "worth the trip."  Friday, Saturday and Sunday October 21, 22, 23rd in Midtown at Tech Square.  Yes, Taste of Atlanta is back to October this year!
I'll be hosting The Chef's Table  where Chef's share their talent during intimate 45 minute segments.  This setting allows you the opportunity of sitting down, relaxing and enjoying free food and drink from our featured chefs while learning their tricks and secrets plus you can ask questions too.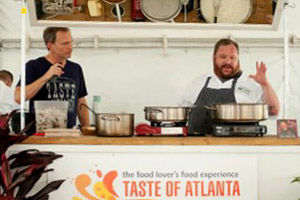 Tickets for the Friday VIP experience will be avail soon featuring live music, drinks and incredible food all for one price.  (no tickets needed!)
Here's a look at last years VIP party "Bucket List Bash" which was great!
Find more Taste of Atlanta info to eat HERE
Visit a restaurant I love so much, they drew me on the wall!