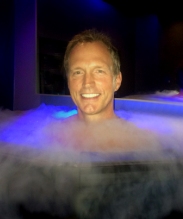 I'm five visits into my Cryo Elite Therapy treatments and loving the results!  Take a look…
My first visit is HERE.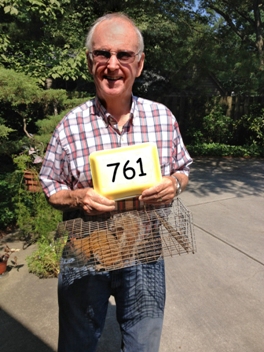 My Uncle Tom began his squirrel mission in 2002 when one got in his attic and ate some wiring.  His mission, and he chose to accept it, was to transport as many squirrels as possible off his property and relocate them!  Now over 761 squirrels have found new exciting homes (and away from Tom's house!)  I honored Tom's accomplishments on Atlanta's NBC affiliate 11 Alive today with the story.

You can see squirrels, along with Cranes, Geese and other wildlife when dining here!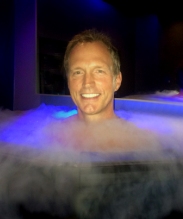 I had heard a lot about Cryotherapy so when a friend told me about Cryo Elite Therapy in Buckhead I had to give it a try.  Located inside Buckhead Elite Training center (just up the street from Piece of Cake bakery–how fitting) CryoEliteTherapy is a whole-body exposure to subzero temperatures to decrease inflammation, stimulate weight loss and anti-aging, decrease pain, and promote overall health.  (A 3 minute experience can help produce a 500-900 calorie burn throughout the day!)

The CryoEliteTherapy Sauna is open topped so plenty of room.  Once inside your head is fully exposed and your arms can rest on the top edge if you desire.  You are fully enveloped by hyper-cooling air that ranges between -184°F and -292°F. Don't let these extreme temperatures scare you.  The cold is a dry cold and is a healing experience.  The three minute treatment lowers your skin surface temperature and starts to stimulate the body's healing receptors.  The treatment is painless, and refreshing! (Felt great on a 100 degree day.)  I found the experience to be invigorating and improves a variety of conditions such as psychological stress, insomnia, muscle and joint pain, and various skin conditions. Professional athletes have discovered that whole-body cryoelitetherapy is a powerful treatment to decrease recovery time and increase athletic performance.  I went to the gym an hour later and those normal tiny aches during lifts were gone and I had more energy!!  Plus, I slept like a baby all night.

As an added benefit the CryoEliteTherapy sauna is engineered, designed, and manufactured in Atlanta, Georgia by the leading innovator in whole body cryotherapy and is the best available.

I am a doctor–on TV.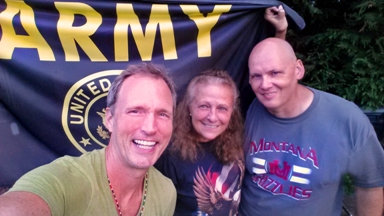 I was honored to become the first civilian to ever to Host and Emcee a Change of Command Service from one Four Star General to another in one of the Army's most revered traditions.  And I was invited back four years later to do it all again.  The thrill of working with the U.S. Army was one of the best experiences I've ever had and truly appreciate the friendships and accolades for a job well done.  #Hooah!
While on base, I became friends with Major Kevin Wooley who invited me to the "bunker" known as FORSCOM.  After 21 years of loyal service, Major Wooley retired and I spoke about he and his wife Karen on Atlanta's NBC affiliate.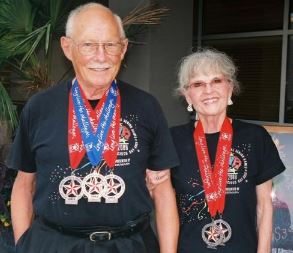 His name is John C. Taylor and at age 94 has done more than most people in their lifetime.  He appeared on Doctor OZ during an anti-aging show and continues to defy the adage of slowing down as you get older.  John C. Taylor at 94 is the only person to have done a triathlon over the age of 90 in the National Senior Games. John qualified for the GA Golden Olympics, Florida State Senior Games…rides his bike, swims laps and has been tossed over the handle bars 3 separate times! He and his companion Sally enjoy the outdoors and aren't slowing down.  Here's to a life of remaining active and filled with joy, health and love!
Tom Sullivan is a Television Host and Corporate Emcee based in Atlanta Georgia.
---