This beautiful, rare limited edition Third Day Guitar made by Epiphone (model Special II) is signed by ALL members of the band.  Mac Powell, Samuel Tai Anderson, David Carr, Brad Brent Christopher Avery, Mark Lee and Scotty Wilbanks!   "I consider Scotty the 6th member of the group" says Tom. (At that time Brad was still with the band.)  Guitar celebrates the Third Day smash album "Wherever You Are."  This is a true collectible for any music lover.  This is the only guitar of its kind signed by all 6! Tai Anderson is taking some time off from touring to focus on his family.
Here's the band making an appearance on The Tonight Show with Jay Leno.
Guitar in excellent condition and has only been displayed in home.  Stand included!  (laminated all access passes not included but could be if needed)

WestJet pulled off one of the most brilliant marketing promotions ever by surprising passengers with a virtual Santa at their gate and secretly fulfilling their wishes.  The end result is Christmas magic captured and produced in this fantastic video.  Wishes can come true…but be careful what you wish for!
Here's how it all came together:
The Canadian company WestJet has many believing in Christmas miracles after a video showcasing the airline's generosity (and marketing savvy) went viral. The "Virtual Santa" asked unsuspecting Calgary-bound passengers what they would like for Christmas. The customers then boarded their flights from Toronto and Hamilton, Ontario.
The scenes to follow in the video capture the holiday spirit in motion. According to WestJet's blog, a group of 175 volunteers helped grant more than 250 guests their Christmas wishes. "Santa's helpers" scrambled to Best Buy, local malls, and department stores to purchase everything from socks and underwear to a flat-screen TV
If you have ever waited for luggage in an airport, you know the anxious feeling in your stomach when the siren goes off and the carousel begins moving. Your only concern is that the airline you flew with didn't lose your bags. For WestJet's lucky fliers, a pleasant surprise awaited: The gifts they asked Santa for, boxed and wrapped, came sliding down the chute.
The most captivating moment of the video, which has received well over forty million views, is watching the expressions of those receiving the items. A woman begins crying when she unwraps a camera. A kid exclaims, "No way!" when he finds an Android tablet. Yes, Santa and his helpers also placed on the carousel for the Hughes family the flat-screen TV they'd hoped for.
Perhaps the guy who requested only socks and underwear is regretting his modest wishes, but he looked happy in the video. Hey, refreshing to see someone only ask for what they need, right?
Greg Plata, WestJet's sponsorship team leader, says the project to make this Christmas miracle a reality began in August.
"We know that Santa has a very busy schedule at this time of year and can't be everywhere," Plata wrote on the company's blog. "So we did what WestJetters do best and helped him spread some Christmas magic to our guests."
Studio m, which produced this piece as well as the airline's 2012 flash mob, used 16 cameras throughout three airports and one plane to secretly film the action from check-in to gift pickup.
Flight attendants dancing in the aisles?!! Welcome Aboard!
WestJet's generosity extends beyond this video. Since the clip surpassed 200,000 YouTube views, WestJet Cares for Kids will donate flights to a family in need through Ronald McDonald House Charities, one of the six charities partnered with its community investment program.
And here is the same surprise in another part of the world!

Let's start at the very beginning, a very good place to start!  The Sound of Music is celebrating 50 amazing years as the World's most beloved musical.  I remember my mom and dad sitting us down to watch the movie and from that moment I was hooked.  I don't particularly enjoy musicals, but this one reminds me of my mom.  Julie Andrews was always her favorite (as well as my dad's) and the feel of this film still resonates with me today.  A few years ago I purchased this movie on Blu-ray and then went out and bought a blu-ray player.  WOW!! If you love the movie, see it on blu-ray.  #LifeChanging!!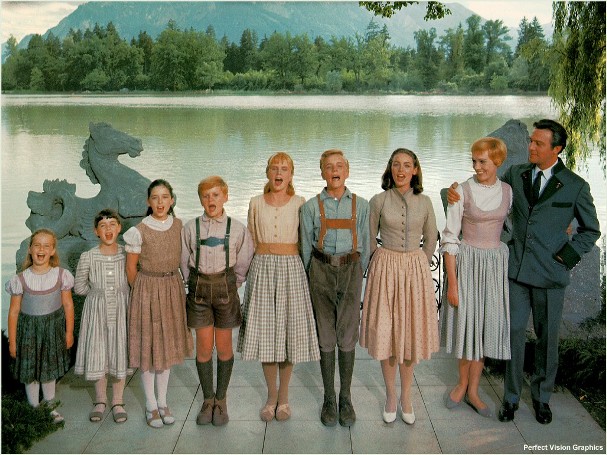 But oh to be the Captain!!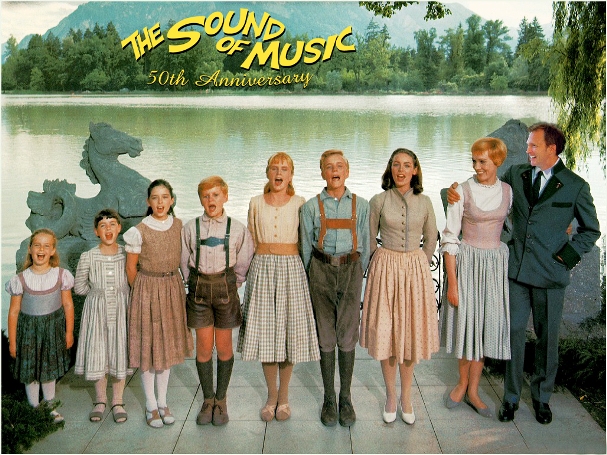 Here's a look at the cast 45 years later on The Oprah Winfrey Show.