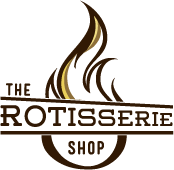 Appearances can be deceiving sometimes and from the outside you may think this is a store selling grills and accessories but in fact it's a delightful secret (but not for long) that features truly fabulous food created with love.  Husband Chris and wife Carla began their training in New York learning from the best including CIA and the renowned New York Restaurant school.   This dynamic team is serving some absolutely amazing cuisine (yes, their food deserves this elegant name!)  in the Kennesaw area.
The Rotisserie Shop mission statement formally reads "The Rotisserie Shop is a chef driven eatery using all natural meats and locally sourced produce. While the menu consists of rustic and humble menu items, the care and quality going into each dish is sure to provide a unique gastronomical experience."  In a nutshell, this is Chef crafted food made with pure love of every fresh ingredient.  This is the kind of food for foodies that makes you get up on the table and throw your arms up in the air and rejoice!!  The Rotisserie chicken alone with homemade ranch sauce is a mouthful of comfort and joy.
On my first visit I was hungry so I sampled.  I began with the seasonal Kale salad featuring fresh farm raised free range chicken out of the rotisserie.  Their rotisserie chicken is their signature and likely so; extremely moist and like buttah! (that's butter with an uh.)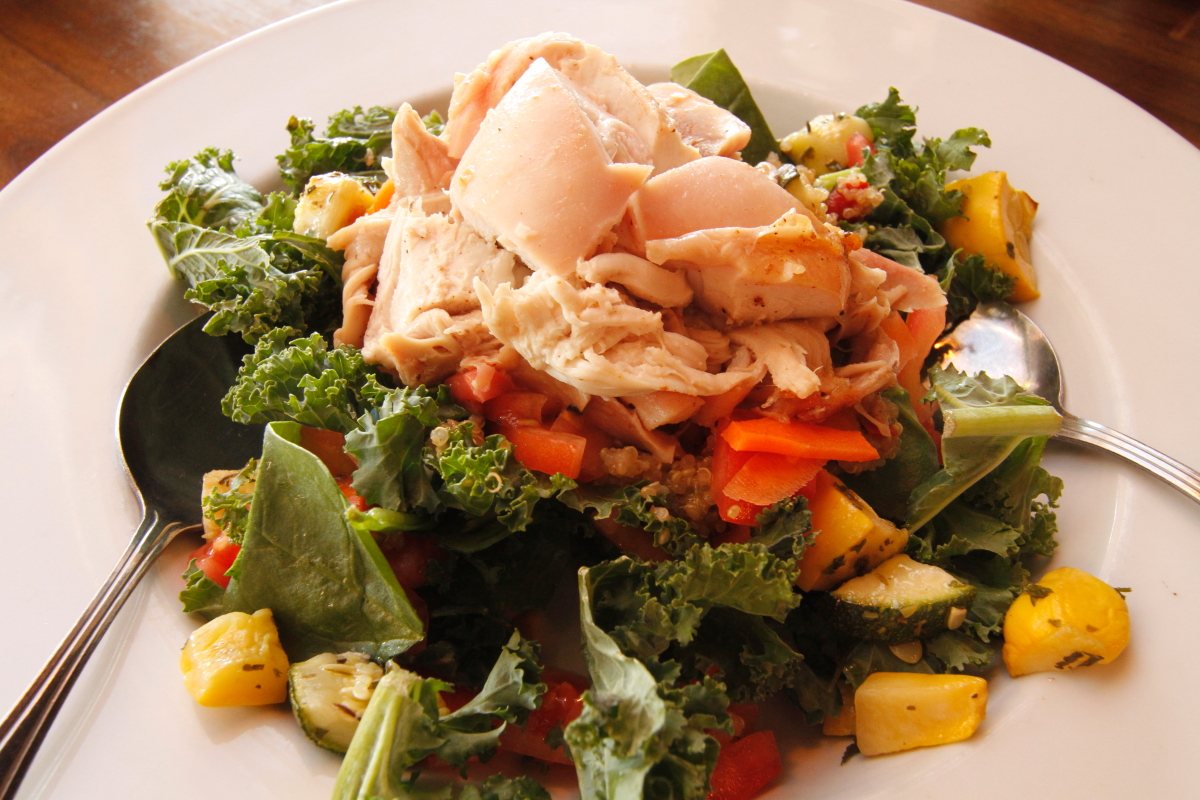 Feeling in the mood for grits (and who isn't) I devoured the Georgia Shrimp and Stone Ground Grits.  Seared shrimp, roasted tomato butter sauce (I could bathe in this stuff!), crispy andouille sausage and creamy stone ground cheese grits.  Ohhhhhhh my.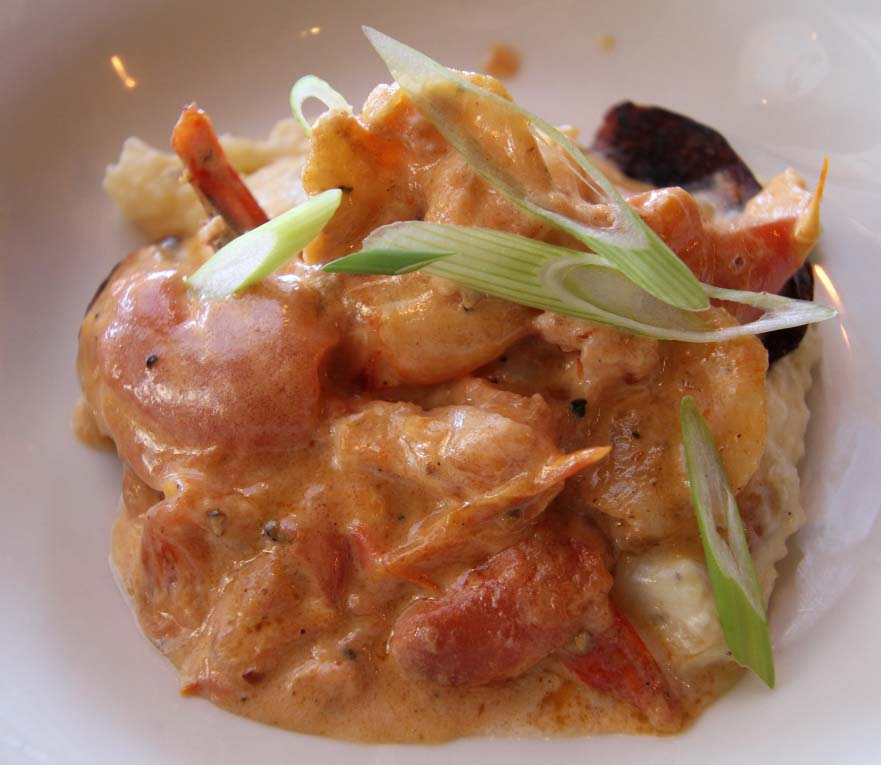 Feeling empowered I effortlessly transitioned to the Chicken and Waffles!! Might as well, right?  Crispy chicken strips, buttermilk waffle and maple pecan butter and of course pecans.  (It's like having your dessert and dinner all in one!)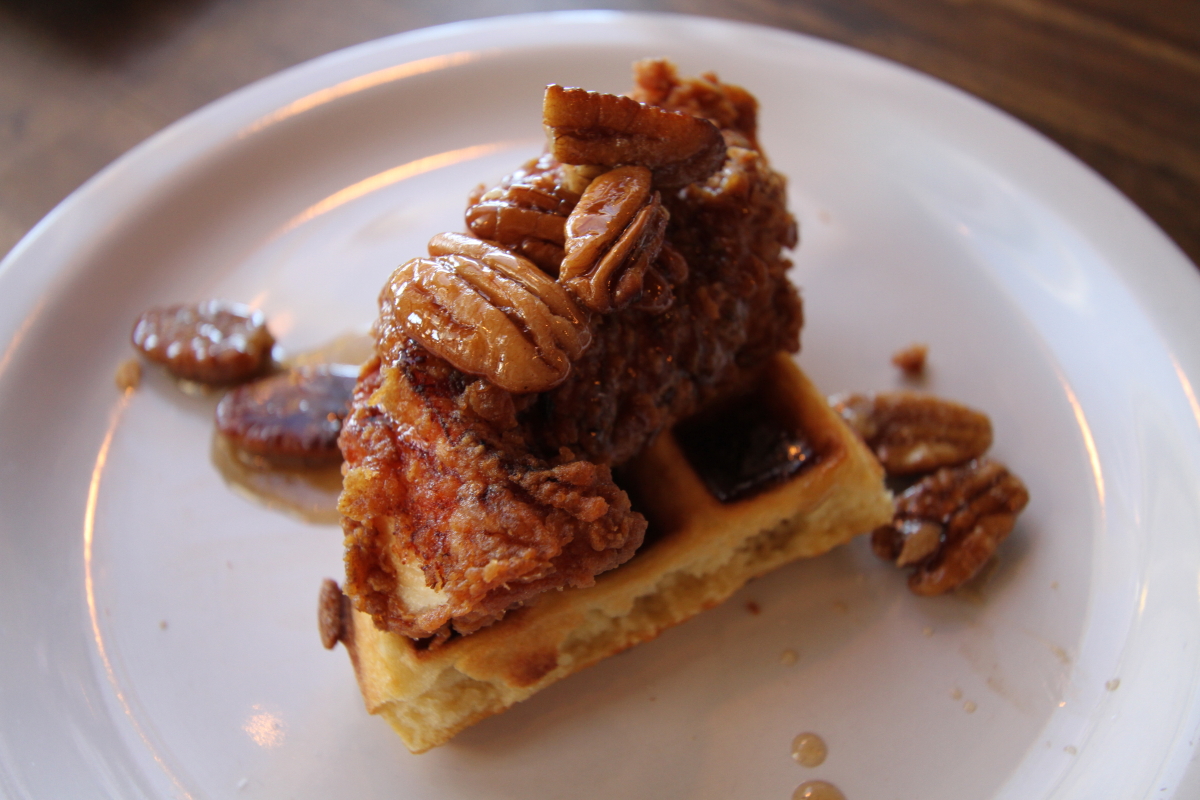 Try the sides Tom? Why yes, please! Loaded Potato salad is like a loaded baked potato.  #Yum. Pickled Cucumber Salad and Jalapeno Cole Slaw were spot on.  Finally, a true Jalapeno taste in a cole slaw labeled as such.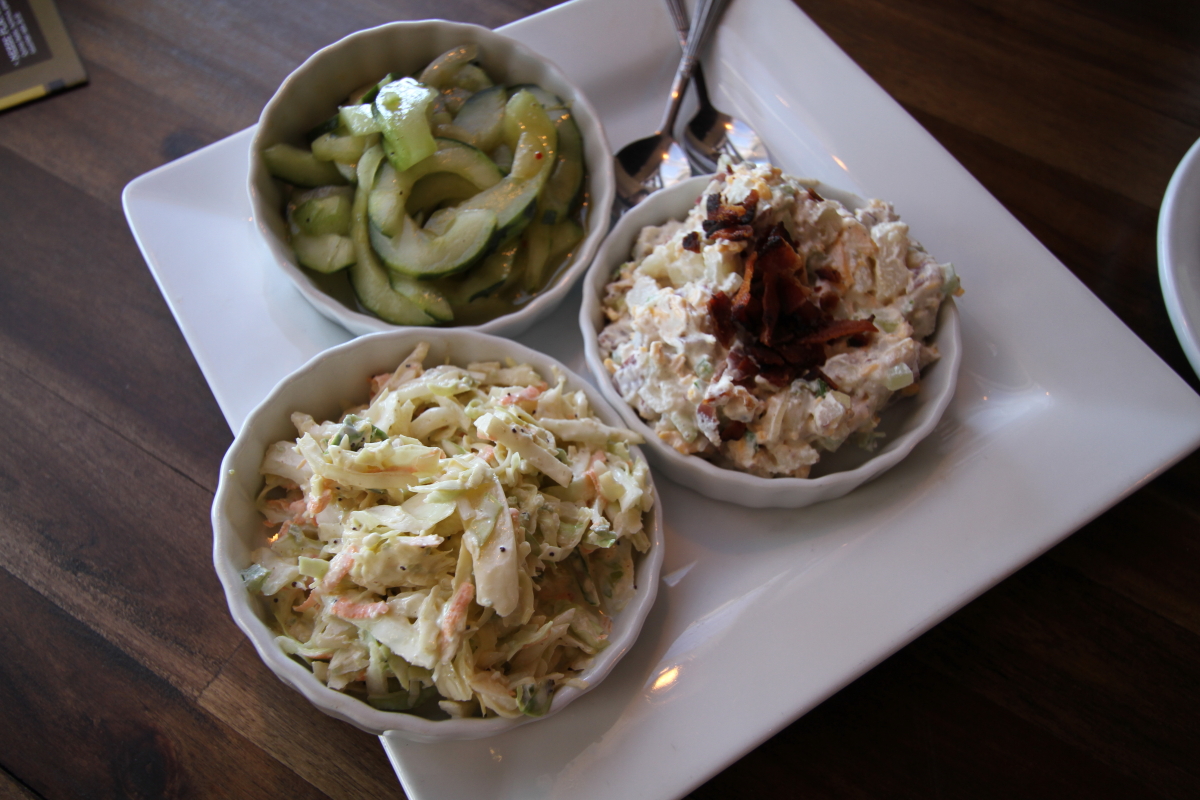 And yes, I saved the best for last.  The best wrap I've ever had.  Introducing the Mezze Chicken Wrap my friends.  Featuring the signature Rotisserie chicken succulently layered with fresh spinach, tomatoes, onions and the secret (between you and me) Lemon Parsley dressing.  I could bathe in this sauce too!  This dressing immediately circles your taste buds and announces GET READY! Prepare for culinary cuisine coolness that will rock your taste buds…smooth and sexy (really!) that made me drool.  (I'm no baby!)  The thin bread is so soft and melds perfectly with what's inside.  Please just stare at this. (But not while driving.)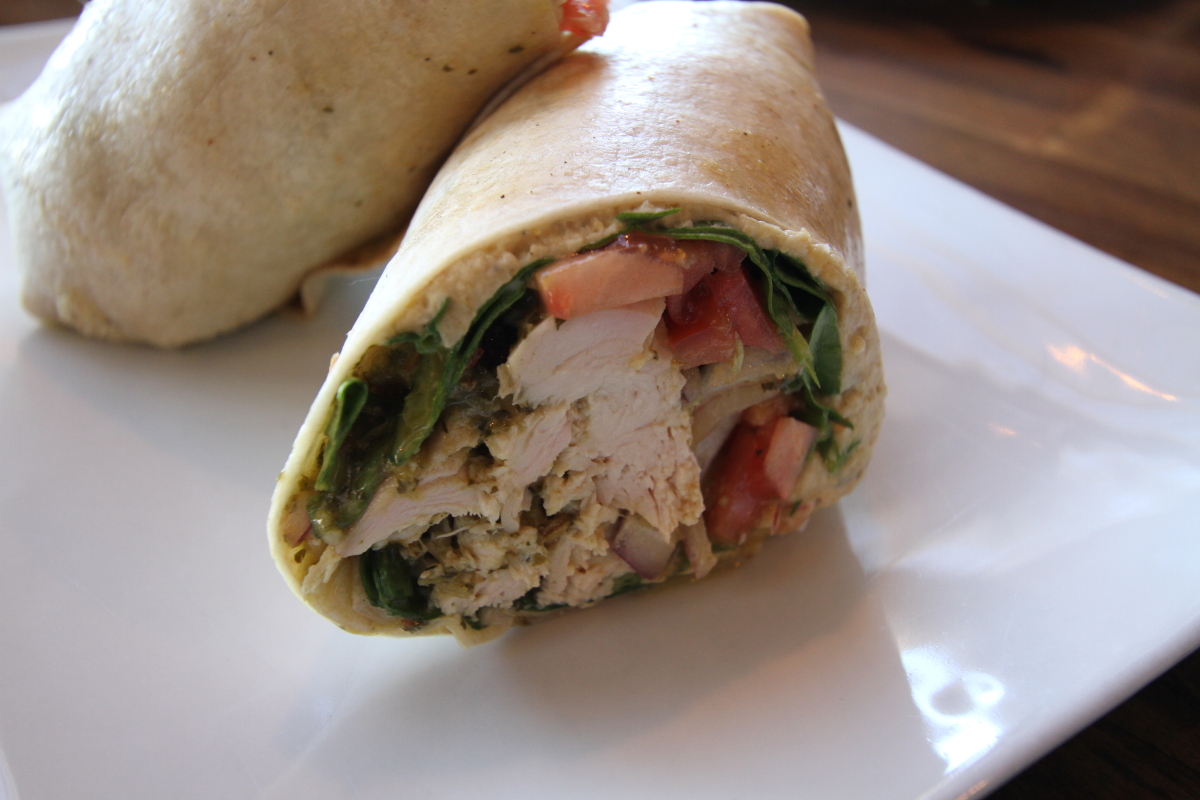 Hopefully I've wet your mouth with desire so please accept my invitation to try the best restaurant outside of Buckhead in a long time.  To find The Rotisserie Shop click HERE.  They're located 2615 George Busbee Pkwy NW, Kennesaw, GA 30144 (across the side street From Town Center Mall.  Left side of the mall in a strip shopping center.)  Enjoy the outside patio too!  Beer and wine too.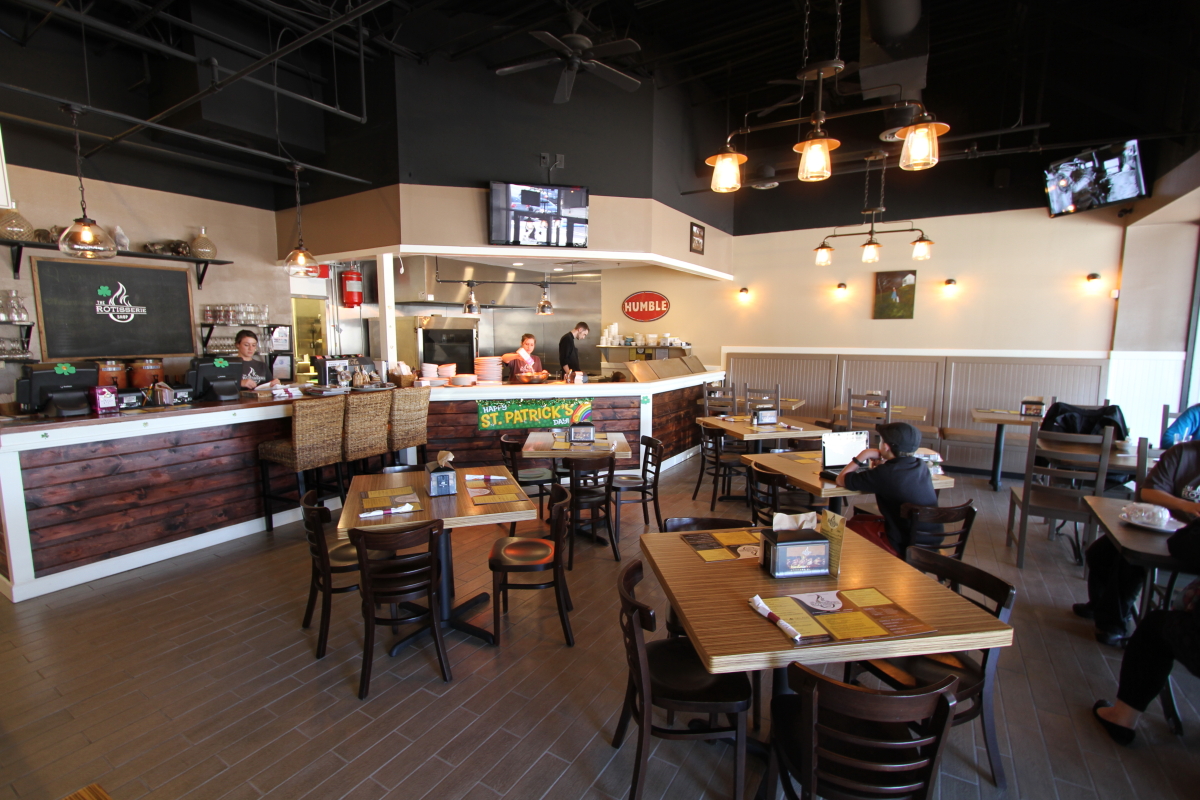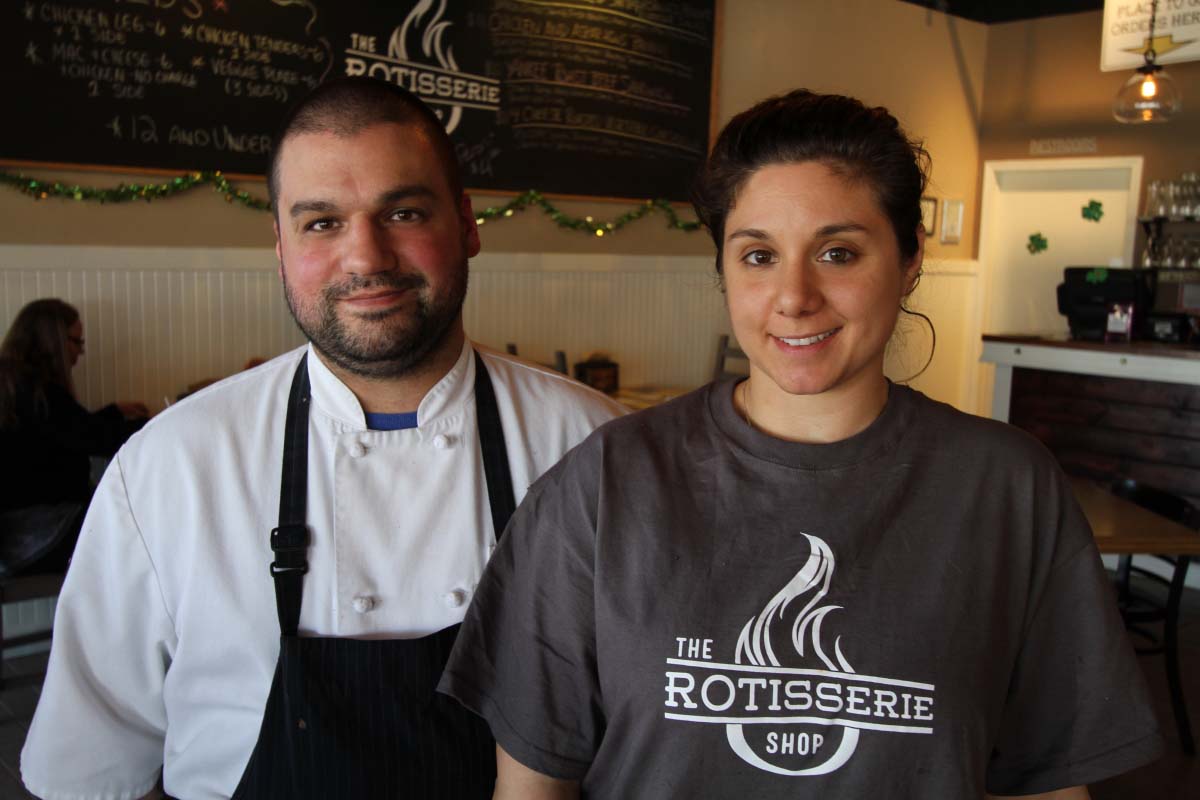 Did you know you can get a meal for a nickel?
Tom Sullivan is a Television Host and Corporate Emcee based in Atlanta Georgia. Tom annually hosts Taste of Atlanta "Chef's Table" where he shares his love of food with local Chef's.