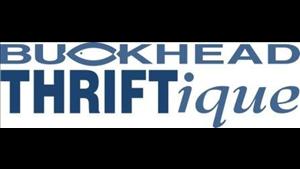 I love a deal just as much as my pocket protector Clark Howard!    That's why I support Buckhead THRIFTique tucked away at 800 Miami Circle.  Inside you'll find a higher end of merchandise than you might find at other local thrift stores.  Half the store is men's clothing   and the other half is women's.  (But hidden away in the women's section is a mens designer rack! Ask to see it.)  On a recent visit I saw a mens Givenshy tuxedo, Tory Burch, St. John, Prada, Gucci, Brooks Brothers, Hickey Freeman, BCBG, Kenneth Cole, Calvin Klein, Ike Behar, Faconnable  and more!  In addition THRIFTique sells household goods,  record albums (remember those!) cassettes, dvd's, books, shoes and various other surprises. Recently mad dad took in 10 bags of like new clothing!  I just picked up two Brooks Brothers starched white dress shirts slim fit for $6.00 each!!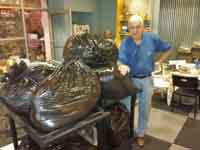 Buckhead THRIFTique also provides free clothing to people in need.  The store is run by Buckhead Christian Ministry (BCM) and is a faith-based, non-profit organization partnering with 30 local churches.  BCM provides emergency assistance to individuals and families of all backgrounds and faiths, treating everyone with dignity and compassion.
So clean out your closets and donate your clothes, shoes and stuff you're not using anymore to THRIFTique.  Your donation is tax deductible and will be helping people from all walks of life.  Plus, you can find some amazing deals!! Now that's "Clark" smart.
And so is a 20% coupon!
Have you seen what I'm  doing in Domincan Republic with SERV Internationl? It's life change in action.