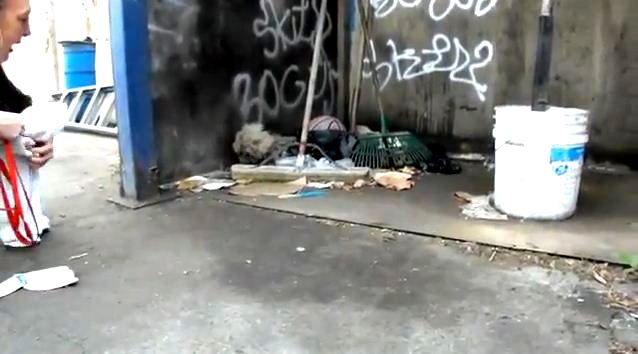 Man's best friend.  As a dog lover I had two over the past 15 years.  Parker passed in November of 2010 and this video resonated with me because Parker was abandoned and lost in this crazy world.  He found me and his personality went from scared to loving.  I say that looking into the eyes of a dog allows you to see the soul of God.
This video for Hope for Paws charity chronicles the rescue of an abandoned dog.  The song by Avril Lavigne "I'm with You" captures the message perfectly.  Watch and feel….
 Read about my dog Parker in a new book titled "Dog Stories" coming out this fall from Simon and Schuster publishing.

The world wide web is an amazing piece of our lives now.  With facebook, twitter and other social networking sites, our information is everwhere!  Even google tracks and stores information about you. Did you know your google searches are stored in your web history? Log into your gmail account and learn more.  Here are some things you can do to protect your identity:
Now that you've learned everything there is to know about Google privacy issues, let's do a quick recap of 11 steps you can take to protect your privacy on Google:
Understand your privacy rights, located in Google's Privacy Center.
Change the privacy settings on Picasa photo albums.
When using Google Chrome, surf the web in "incognito mode." [18]
Delete items from your web history, or turn it off all together.
Opt-out of Google Analytics.
Opt-out of Behavioral Advertising and download "Keep My Opt-Outs" for Google Chrome.
Customize your Gmail privacy settings.
If you find an inappropriate image on Street View, report it to request removal.
When using Google Talk, chat off the record.
Change your settings on all Google apps on your mobile phone.
If all else fails, contact Google directly.
Ready to share your information?
This Saturday join me at Town Brookhaven for a huge Saint Patrick's Day celebration!  Live music, drinks, food and fun.  Shop the many merchants with green specials and find me wearing green to WIN!  I'll be there sometime between 12 p.m. and 5 p.m.  for another great Tom on the Town!
Were you thinking I'd be wearing red?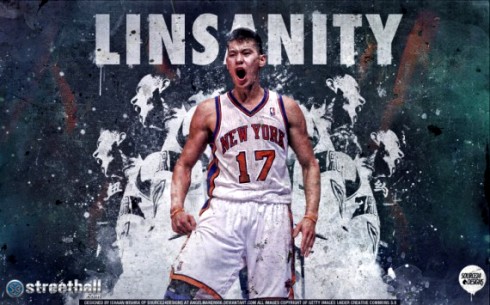 Watching NBA Superstar Jeremy Lin with the N.Y. Knicks rise from bench-warmer to star has been so incredible.  Lin was even cut by two prior teams but  his heart, determination and belief in himself carried him to the top.  Take for instance J.K. Rowling who wrote the successful Harry Potter books.  12 publishers passed on Harry Potter until someone finally said yes.  NFL great Tom Brady was passed on by every NFL team 5 times!!!  Sara Blakely had doors slammed in her face countless times while creating Spanx and now is a Billionaire! I love Sara's spirit and advice: "every failure is a gift."  Jennifer Hudson was voted off American Idol way too early coming in at 7th place.  She wasn't even in the top 5 but look at her now!!
James Watt spent twenty years perfecting the steam engine. William Harvey worked for eight years to demonstrate how blood circulated in the human body, then for another twenty-five years trying to convince the medical establishment. Most of us underestimate the time it takes to achieve anything of lasting value. You've got to be willing to pay your dues. Cutting corners is a sign of impatience and poor self-discipline. The secret of every breakthrough is to follow through. Albert Gray says, "The common denominator of all success lies in forming the habit of doing things that failures don't like to do." If you find yourself continually giving in to your moods, you need to change your approach to doing things. To do this, you must set standards for yourself that require accountability. Suffering a consequence for not following through will keep you on track like nothing else. Once your new standards are in place, work according to them, not your moods; that will get you going in the right direction. Self-discipline is a quality that's won only through practice. Successful people have learned to do what doesn't come naturally. They are willing to confront discomfort, distractions and doubt, and act in spite of them. R. H. Macy, founder of Macy's department stores, failed at five different professions—whaler, retailer, gold miner, stockbroker, real estate broker—before he finally succeeded. When asked what sustained him through failure after failure he replied, "Purpose and persistence." That's what separates those who achieve from those who merely dream! It's why Paul wrote: "Don't get discouraged and give up, for we will reap a harvest of blessing at the appropriate time."
When you're staring failure in the face, push on.  Like Sara said, it's another gift!!! Unwrap it and learn from the gift of another life experience.  And if you're given a chance, take it and prove yourself.  Believe in and manifest your dreams.  Do the "Lincredible."
Have a dream of singing on television?
The Atlanta Braves are looking for bands who think they have what it takes to energize and entertain thousands of fans at Turner Field before a home Braves game in 2012! This is your band's chance to take the field and gain exposure before the energized Atlanta Braves crowd.  To apply and for more details, tomahawk chop HERE!

Would you like a job with The Atlanta Braves?
Looking to audition before an even bigger audience? X marks the spot!
---