Saturday, October 1st enjoy The Indigo Girls, Shawn Mullins and Francine Reed as they sing for their supper at Party at Ponce.
Chefs cookin it up include: Hugh Acheson, Frederico Castellucci, Shaun Doty, Ron Eyester, Ford Fry, Josh Hopkins, Linton Hopkins, Pano Karatassos, Duane Nutter, Anne Quatrano, Kevin Rathbun, Scott Serpas, Jonathan St. Hilaire, Jay Swift, Joe Truex and food trucks Honeysuckle Gelato, Mobile Marlay, Westside Creamery and Yumbii.
Enjoy music from some of Atlanta's local music icons while nibbling on some of the city's best bites, all to benefit Georgia Organics and the Atlanta BeltLine.  7 p.m. – 10 p.m.
Get your taste buds ready for the 10th anniversary of the festival Oprah said is among the top festivals in the country!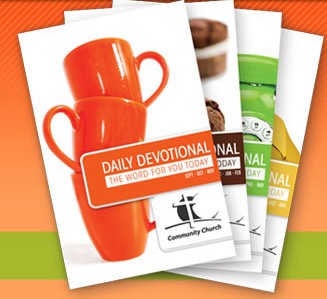 This is my favorite Daily Devotional which features life applicable situations combined with God's word.
Don't Give Up!
"There is wonderful joy ahead, even though you have to endure… trials." 1Pe 1:6 NLT
In the 1950s Mary Kay Ash was the first woman to sit on the board of directors at the World Gift Company. But it wasn't all smooth sailing! Although she'd earned a place in the corporate world, her associates refused to take her seriously and accused her of "thinking like a woman." Frustrated, she retired in 1963 to write a book designed to help women in business. Sitting at her kitchen table, she listed all the positives about the companies where she'd worked, as well as the things that could be improved. In doing so she created a marketing plan for her ideal company. Her accountant and her attorney discouraged her, but with her husband's support she created a new cosmetic line, recruited and trained an all-female sales force. Her motto was, "God first, family second, career third." When her husband died unexpectedly, she stayed on track and launched her new company. From a storefront in Dallas and a $5,000 investment, Mary Kay Cosmetics earned $200,000 the first year, quadrupled it the next, and when it went public in1968 sales were over $10 million. Mary Kay wrote three best sellers, her business model is taught at Harvard, Fortune Magazine named her company one of the Ten Best Companies for Women, as well as one of the 100 Best Companies to Work for in America. When she died in 2001, she had 800,000 independent beauty consultants in thirty-seven countries with annual sales over $2 billion. Never underestimate someone with vision and determination! When you face adversity don't give up. "There is wonderful joy ahead."
______________________
This is another one of my favorites from September 8, 2011.  "Love what you do, or don't do it…Make the choice to do something because it engages your heart as well as your mind. Make the choice because it engages all of you." How true are those words.  Enjoy a daily fill-up in the spiritual gas station.
Need a little more encouragement?  You'll find it here!
(Devotionals from "Word for you Today" here.)
USB drives, thumb drives, hard drives…they're laying around everywhere and represent a small fortune in cost.  What if someone invented a way to access up to all the contents of your computer on another PC or Mac anywhere there was an internet connection? And have it encrypted? Meet the new iTwin!
I don't know how iTwin works but I know it does!  Insert the iTwin into your PC (or Mac) and once software loads, the iTwin folder opens and then simply "drop" all data you wish to remotely access.  When done, detach the back 1/2 of  iTwin (leaving the front 1/2 still inserted into your "base" PC) and insert into any PC or Mac connected to the internet ANYWHERE!
Now that you've inserted iTwin into a "remote" PC or Mac, you simply open the iTwin folder and voila, all your data from original "base" PC or Mac are accessible.  There is no cloud server, and best of all, NO DATA is actually stored on the 1/2 of iTwin you take with you. Plus, if you lose one 1/2 of the device, you can remotely disable iTwin to keep your data secure.
My production partner needed to help me edit video so rather than taking forever to upload file and / or use email, I simply gave the other 1/2 of iTwin to him and he could see all the necessary files before my finished production! and he can re-edit them and drop back in iTwin folder and I can access his changes on my PC. He's on the west coast, I'm on the east coast and we're making changes in lightning speed!!
When I'm shooting in the field and want to unload my SD card from my camera, I simply move them all into my iTwin folder and my PC at home now has all the newly added files to keep safe and secure! No worrying if I'll have my photos or video accidentally erased or damaged. The possibilities are endless. (just like the storage capacity.)
iTwin. Like two ends of a wire with NO wire!! Find out more about iTwin by visiting their website here.