Stories of man and nature working together are the ones I'll remember forever.  When a team of researchers found a humpback whale tangled in a nylot net in the Sea of Cortez off Baja, California, they entered the water to perform a very dangerous rescue. 
Get your tail waggin! It's "Wetbar for Wetnoses" at the W Atlanta Downtown on Thursday, September 8th from 6:00p-10:00p at their sexy rooftop pool deck, Wetbar.  All proceeds generated from the event will benefit Barking Hound Village Foundation Rescue This is a tremendous non-profit organization that literally pulls dogs off of death row and gives them a second chance for a great new life.  For $30.00 you will receive one complimentary drink, complimentary valet parking, complimentary Hors d'oeuvres and great drink specials! Take advantage of a $5.00 discount if you book your ticket in advance by clicking here.
Here is a list of some of the exciting auction items available:
Unlimited use of doggie daycare for one year
Airline tickets
Westin Aruba
W Vieques
Sheraton Nassau
Hotel Nikko San Francisco
Walt Disney World Swan & Dolphin Resort
Sheraton Hotel & Towers New York
Sheraton Ft. Lauderdale
House in Maine for one week
Champagne Chalet in Blue Ridge, GA
W Hotels around the country (including Atlanta, DC, Dallas and New Orleans)
Multiple restaurants
Salon services
Fitness memberships including "Thrive" in Brookhaven
Wine packages
Sporting events and signed memorabilia
Jewelry
Veterinary services
Photography packages
And much more!!!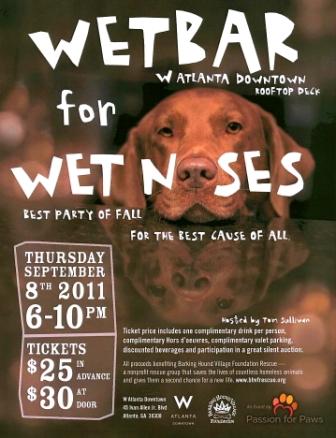 I'm also very excited bout the upcoming release of "Dog Stories, The Divinity of Dogs" by author Jennifer Skiff coming out early 2012.

On my way to Tybee Island to host and emcee the dedication of the Tybee Wedding Chapel, I stopped in for an overnight stay at the Dresser Palmer House ideally located within the nation's largest urban Historic Landmark District.
Built in 1876 by Henry Dresser and Samuel Palmer, this 11,000 square foot Italianate townhouse provides a variety of distinctive accommodations.
16 guest rooms
Fireplace in most rooms
Private baths
24 hour concierge service
Gourmet Southern breakfast served each morning
Evening social with complimentary wine and treats
Complimentary off street parking
Walk to art, antiques and entertainment
One block from Forsyth Park
When I arrived David has prepared fresh Vidalia onion tarts.  I ate 7 of them!
A cheese tray and chilled chardonnay paired nicely and was a welcome treat after a 4 hour drive in the hot sun so I headed to the front porch and relaxed before dinner under the shade of  the beautiful historic Crepe Myrtles.
My room just off the front porch was named for John Wesley, the founder of the Methodist movement in Savannah and was the original grand parlor of the Henry Dresser side of the house. With 13 foot ceilings,
…original plaster medallion, and heart pine floors, this large room features a king-sized four-poster bed dripping with crocheted lace, and a working gas fireplace.

The brand-new spa-like bathroom features a walk in shower which was a welcome relief from an early start to my day….
General Manager Shannon was a true delight!  Her recommendation of Leoci's for dinner was fantastic!  Plus she knew all the Savannah hot spots for nightlife.  And the next morning she prepared a sweet egg french toast with crusted walnut compote, homemade sausages, fresh coffee, loose organic green tea and fresh squeezed orange juice!  Ask Don for a personally guided tour of the beautiful home and learn all about its history.
On a recent business trip to Savannah, I dined at Leocis Trattoria.  Chef Leoci's passion for food developed at an early age while spending summers in Sicily with his family.  My first impression was "Magnifico!"  Chef definitely retained his Italian roots in preparation of everything I enjoyed.  For starters The Beet Salad reminded me of Bacchanalia. Brick-Oven roasted beets accompanied by Sweet Grass Dairy (my fav!) "Asher Blue" cheese, drizzled with champagne tarragon vinaigrette and topped with garden fresh sprouts.  Delightful!
Slightly spicy homemade sausage followed which made me jealous of everyone that lives in Savannah because they can enjoy this dish all the time!  Next up, a tender succulent shredded pork dish that paired oh so well with my wine with some amazing glaze but at this point I couldn't remember because I ate it so fast. I was just getting started.  For my entree I chose  Tagliatelle Carbonara, homemade tagliatelle pasta, smoked pancetta, pecorino romano cheese topped with poached egg and parmesan reggiano.  Perfection.  This is the ultimate comfort food.   For dessert? Yes I still had room!! Homemade Cannoli's filled with sweet ricotta cream and chocolate shavings.  Mama Leoci!!
And with fall approaching, dining outside on Leocis deck is the place to enjoy the evening…
While in Savannah, stay at the beautiful Dresser Palmer House!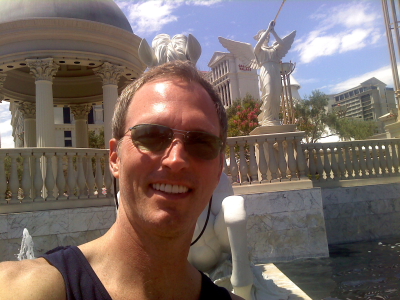 I just returned from another host and emcee gig in Las Vegas and had so much fun!  So probably the most exciting part was when I sat in my seat on Delta Airlines and saw my hand on the backs of every seat and in SKY magazine!!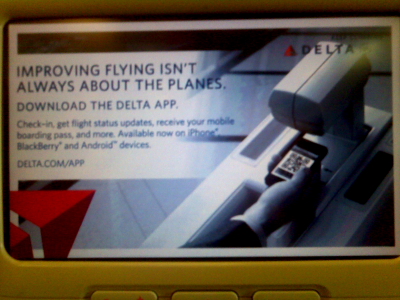 (see the ad here)
Once I landed it was just a short 10 minute ride to the strip where I checked into the Palazzo / Venetian and opened my electronic shades in my suite to this view!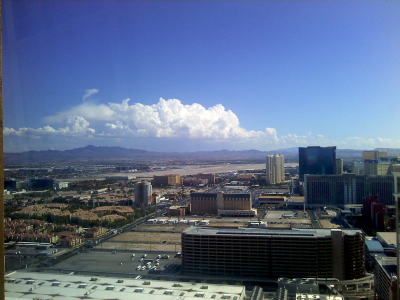 A quick change later I was sitting pool side enjoying the 105 degree breeze!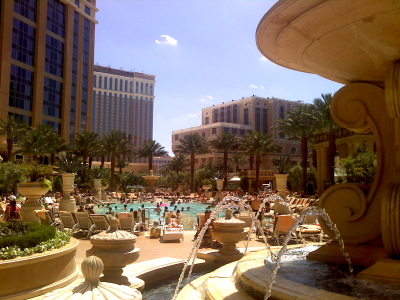 After a great lunch, I headed to the Canyon Ranch spa for a workout and then to experience the Aquavana® suite of water and thermal environments.  My favorite was the Experiential Rains – Invigorating, multisensory cooling shower that offered a "rain storm" which I stood in for 5 minutes!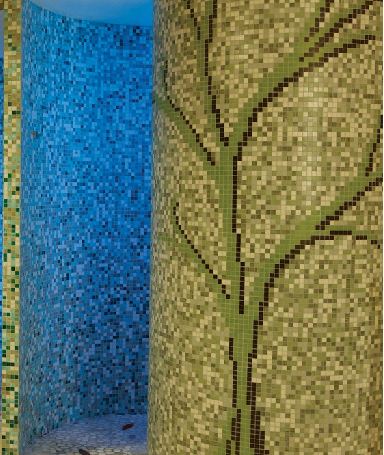 World Market Center was my next destination.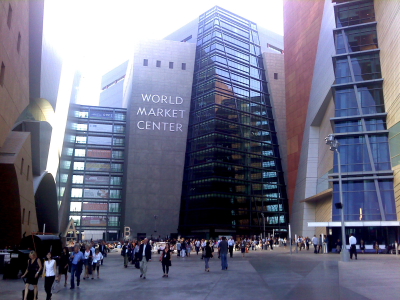 I was invited to Host and Emcee "Up on the Roof", a "Gift For Life" benefit.  More fantastic views from the roof!

Our raffle prizes were great including two signed books from keynote speaker President Bill Clinton and an awesome Peter Lik framed art piece valued at $4,000.  That alone prompted me to buy some tickets!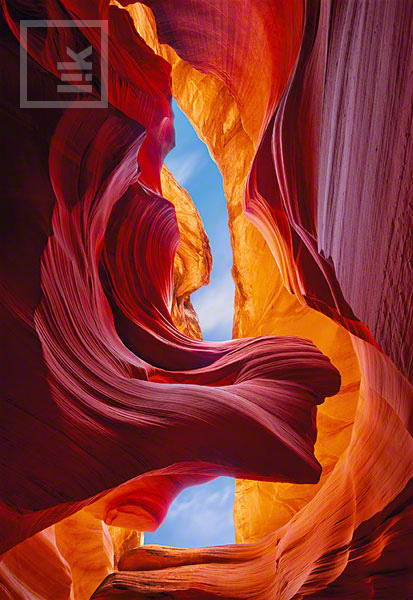 President Bill Clinton offered our keynote address for about 10,000+ people
and was fantastic!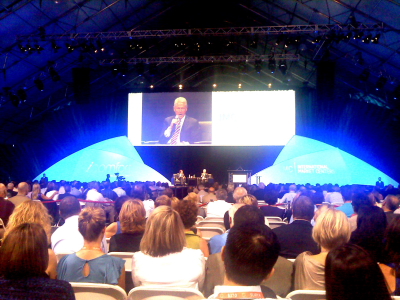 How do you follow Clinton? You head to the Bellagio for dinner overlooking the extraordinary Bellagio Fountains!  These fountains are my favorite attraction in Vegas.  Plumes of water shooting over 1,000 feet in the air!

After a $35 glass of Silver Oak with dinner, I had to recoup some money so I hit the slots and 4 "pulls" later…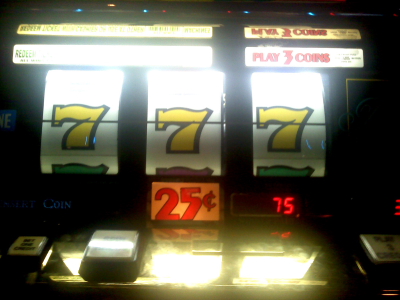 More sights from my Vegas adventure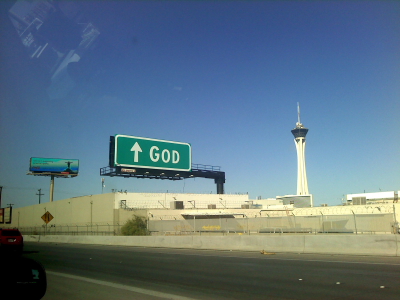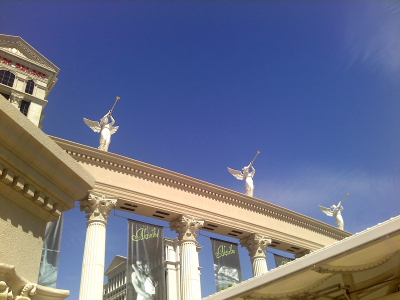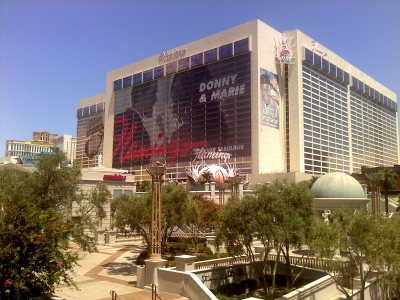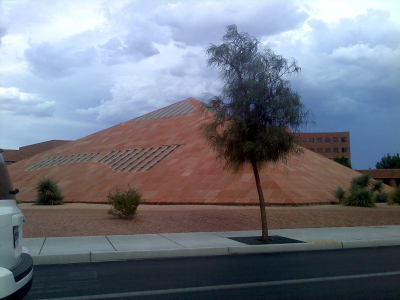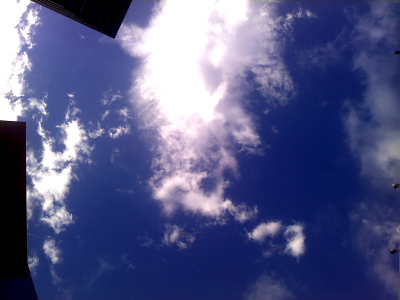 Thank You to everyone at World Market Center, Gift For Life and President Bill Clinton for an unforgettable Vegas experience.
---