I've been listening to this c.d. since I received it in October!  As a matter of fact, I purchased 8 copies from Buckhead Church bookstore!  Please note I said purchase!!  This album is the best representation of Christmas to come along in years.  Lyrical and musical arrangements take traditional songs and elevate them to a new level.  Listen to samples here (but you only hear :30 seconds and often times not the core piece of the song.)   For example track 2 "All Creation Sing (Joy to the World) sung by Seth Condrey is amazing!  The itunes :30 second clip is only of music and you don't even hear Seth's amazing voice.  Seth sings "…all of Heaven and all Creation sing the wonders of his love…"  The song just soars!  Track 9 "Hark the Herald Angels Sing" sung by Eddie Kirkland  is my ringtone!  When Eddie breaks into "…Glory to God in the Highest…" it's pure Eddie with very little instrumentation behind him -I get chill bumps!  Track 8 "Angels We have Heard on High" sung by Casey Darnell is a rhythmic celebration!  Casey has a voice that is like opening a holiday gift.  Just recently Christmas came early with Chris Cauley (who was out of town when the North Point Christmas album was recorded earlier this year) performed with Casey Darnell during the 9 a.m. worship service at Buckhead Church.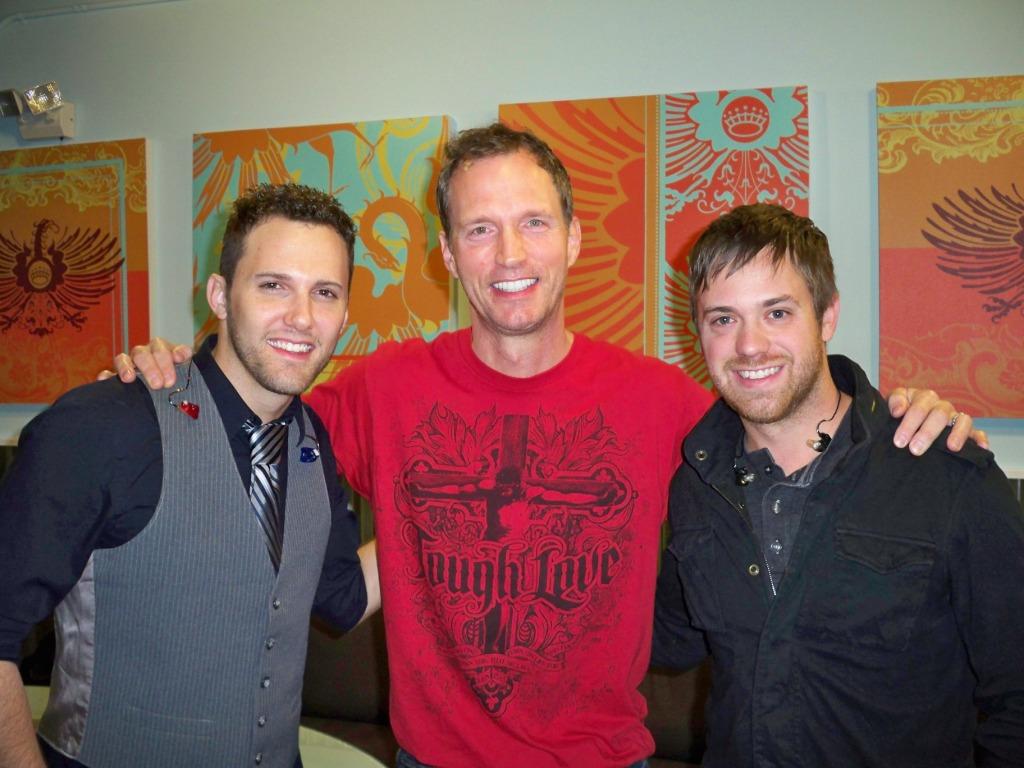 Track 10 "Silent Night" sung by Mandy Joe Miller is pure Mandy.  I love her style and interpretation of this holiday standard.  Track 1 "Do you Hear" sung by James David Carter is not what you might have heard during the holidays.  This version sets the mood and feel for the entire album:  a joyous holiday party!  You can purchase the album on itunes, North Point Community Church or any of their satellite locations.
Thanks to Senior Pastor Andy Stanley from North Point Community Church and Senior Pastor Jeff Henderson from Buckhead Church for spending time with me this past Sunday.  Congratulations to Jeff for accepting the mission of starting the new Gwinnett Church location in 2011!!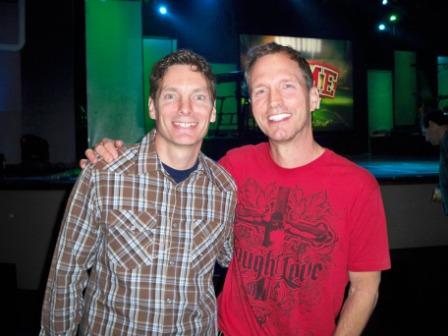 Come to Buckhead Church and hear these songs performed live during the holidays.  You'll be unwrapping the best gift.
New to Buckhead Church?  You may enjoy my first visit here.