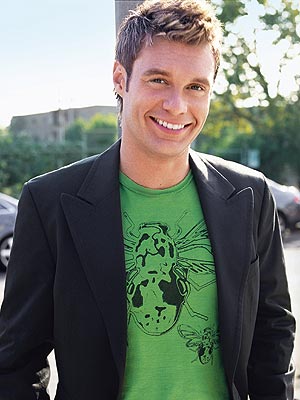 Remember how Ryan would sign off American Idol with the phrase, "Seacrest Out?"   Well now Ryan is saying that at the radio station that launched his career, Star 94 FM in Atlanta.  My buddy Ryan had been on air at Star 94 for a while now in afternoons but the show was syndicated across the country so it was the editing of production guru Doug Miller  adding in Ryan's voice personalizing the station with Star 94 that made him sound live.   Ryan would alwyas ask me "buddy, how's the show sound" and I would tell him all the elements are there except you aren't!  Theres no way to interact with the Atlanta audience and sound really connected.  Case in point:  When Michael Jackson passed, Ryan couldn't mention anything about it since the show airing that afternoon was from early that morning.     So the station where Ryan got his start "let him go" on Friday but keeping his A.T. 40 countdown on Sunday's.   Read two blogs.  Rodney Ho (AJC) and Roddy Freeman.
Love All, Serve All is the theme at Hard Rock Cafe and the 4th annual "Movers & Shakers" party was movin!Jordan Hornaday and Aidan Thomas opened the show.  Jordan has an amazing voice with lyrics that seem well beyond his years.  Aidan plays the harmonica like it's second nature.  Enjoy a visit to Atlanta's Hard Rock downtown and see all the rock and roll memorabilia.  (Get the Pig Sandwich, a Hard Rock best seller!)   Wana take a trip to Woodstock? click here!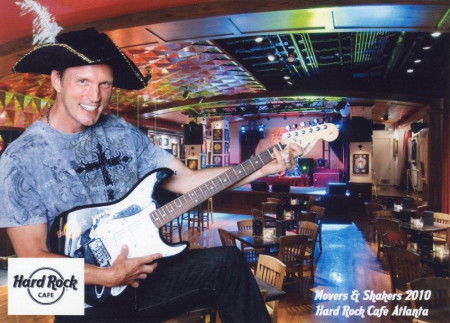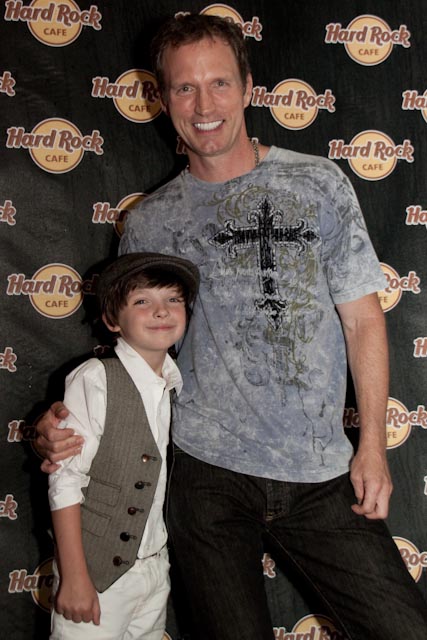 Recently, while downtown at Ventanas in the Hilton Garden Inn (GREAT event space too btw),  I snapped this picture of the Atlanta skyline with an approaching storm.  Look at the cloud formations and notice the shark and Beluga all with the GA Aquarium below.   What other animals do you see?  There are many!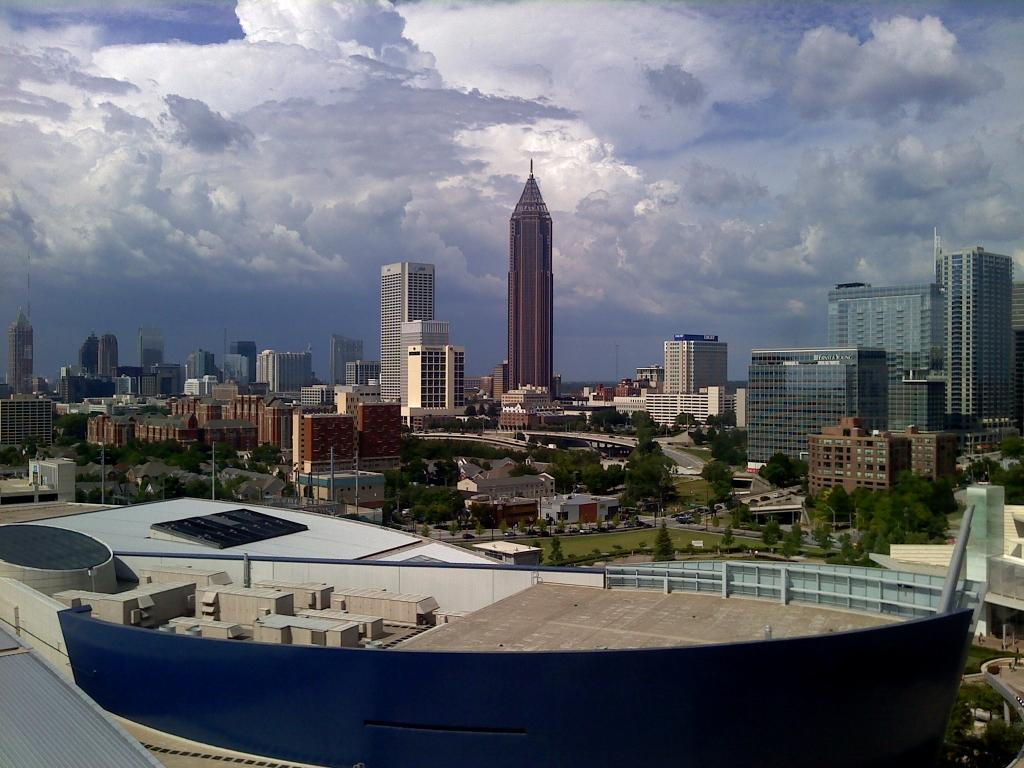 For more on the GA Aquarium, click here.
The Countries wealthiest people came together…about 14 of them with a net worth each in the BILLIONS…Oprah, Bill Gates, Warren Buffett to name a few.  These people all had one thing in common besides their money:  They like to give it away.  Warren proposed that each person at the party join him on the newly created website "The Giving Pledge" and post their Philanthropic statement online.  I love that Warren said  "Some material things make my life more enjoyable; many, however, would not. I like having an expensive private plane, but owning a half-dozen homes would be a burden. Too often, a vast collection of possessions ends up possessing its owner. The asset I most value, aside from health, is interesting, diverse, and long-standing friends."
Read Warren Buffett's entire pledge and learn about The Giving Pledge by clicking here.
You may also enjoy something else I stumbled upon by clicking here.

---